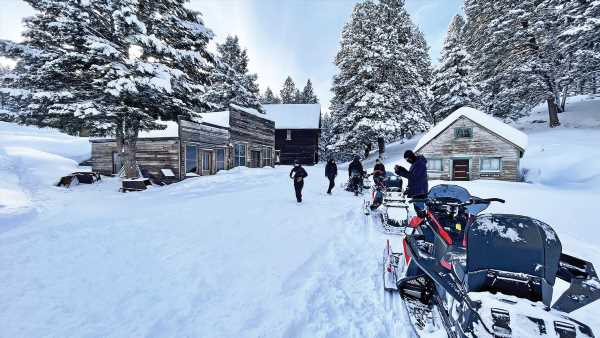 Garnet Ghost Town is one of the most popular attractions for guests visiting Montana's Resort at Paws Up. In the summertime, guests of the luxury dude ranch can hop in a car for a 20-minute ride up to the 19th-century abandoned gold-mining town, where they can meander through the homes, general store, saloon and post office buildings that made up the mountaintop settlement.
But in the wintertime, when I visited the resort, there's only one way to get to Garnet Ghost Town: by snowmobile. 
I had never been on a snowmobile before, and while it seemed like riding one would be a piece of cake and similar to driving a car, it was anything but. Actually, I almost reached a breaking point at the very beginning of the tour: I was so terrified the machine was too powerful for me and had so much trouble getting it under control that I thought I was going to be that person who had to ride on the back of someone else's snowmobile instead of driving my own in order to keep the tour on schedule.
And while there's no shame in that, I refused to let that be me — this was an adventure after all, and I wasn't going to give up that easily. I doubled-down on my determination and finally figured out how to control the thing.
We left the Wilderness Outpost, where most activities at Paws Up begin, and set out for the trail up the mountain to Garnet. I could feel we were getting closer as the temperature dropped. Every now and then we turned a corner that revealed the valley far below and what we'd left behind.
We stopped at an abandoned and federally preserved settlement along the trail known as Two Guns, named for a miner who lived there and always had two guns strapped to his waist. It was a nice respite on the climb to the top, coming a good 20 to 30 minutes into the trek.
The snowmobile ride ended up being my favorite activity at Paws Up. While just riding the snowmobiles in an open field would have been fun, too, the ghost town tour feature made the experience even more exciting.
Rates for snowmobile rides, including to Garnet Ghost Town, vary depending on how long you want the tour to last. The Garnet Ghost Town tour starts at $295 for approximately two and a half hours, while the Extended Backcountry Tour lasts for three and a half hours and starts at $395. There are additional charges for backseat riders.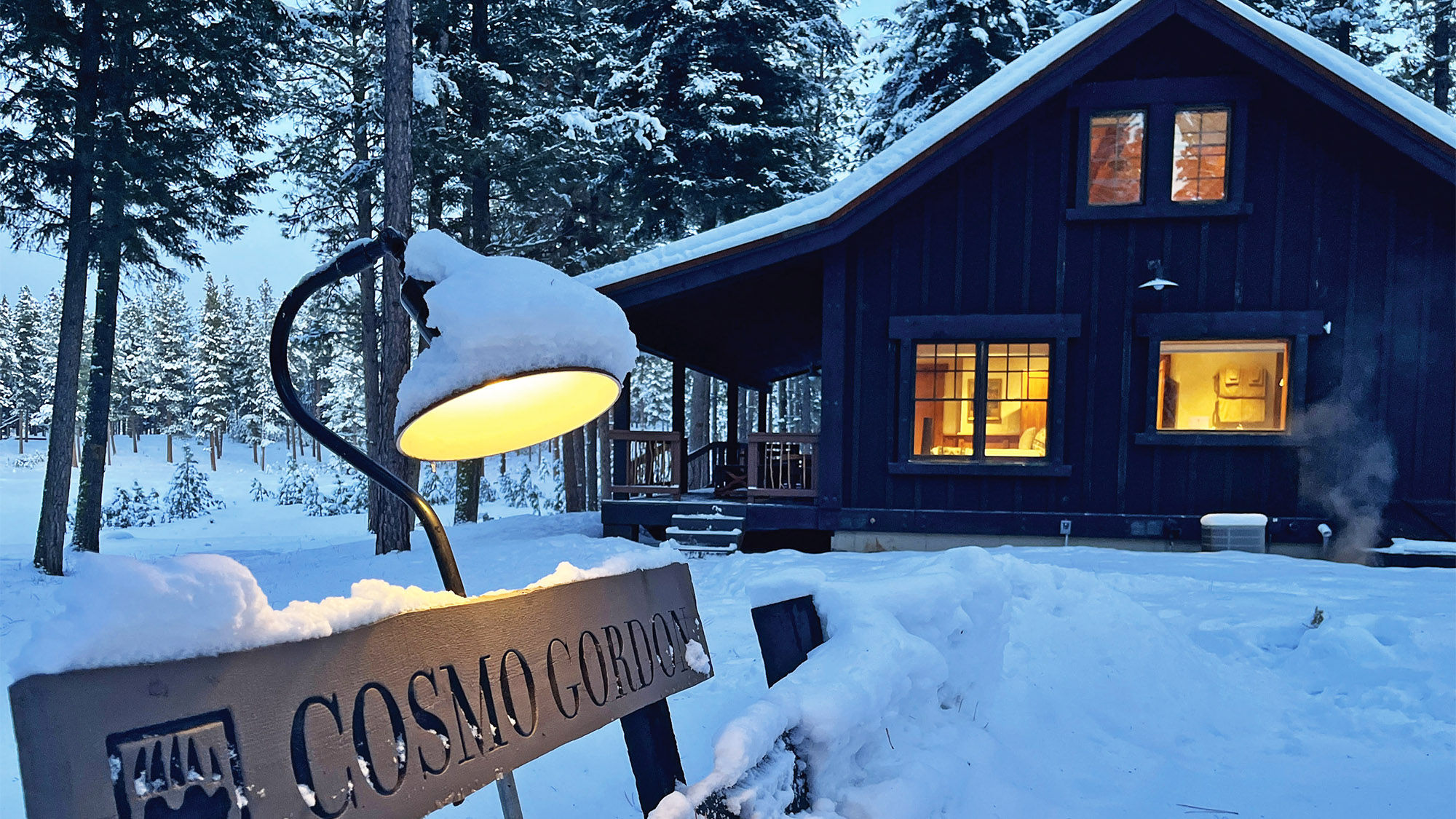 One cool bike
Snowmobiling wasn't the only activity I took advantage of at Paws Up that had me living in the fast lane.
The resort has a new fleet of electric MoonBikes. It's among the first resorts in the U.S. to acquire a fleet of the popular European snow bike. 
I got the hang of riding my MoonBike fairly quickly, riding it in the open field where I had seen a number of other guests ripping through the snow the day before. My MoonBike experience was a quick one because it ended up being too cold for me to ride for longer than 30 minutes, but guests can pay $205 for a 90-minute session.
If guests are looking for a tamer winter adventure, Paws Up has that covered, too.
One option is horseback riding on a trail alongside the Blackfoot River, just a mile or two from the resort's main village area. It's peaceful and incredibly beautiful, and there's a great opportunity on this activity to learn about horses and the relationships people build with them.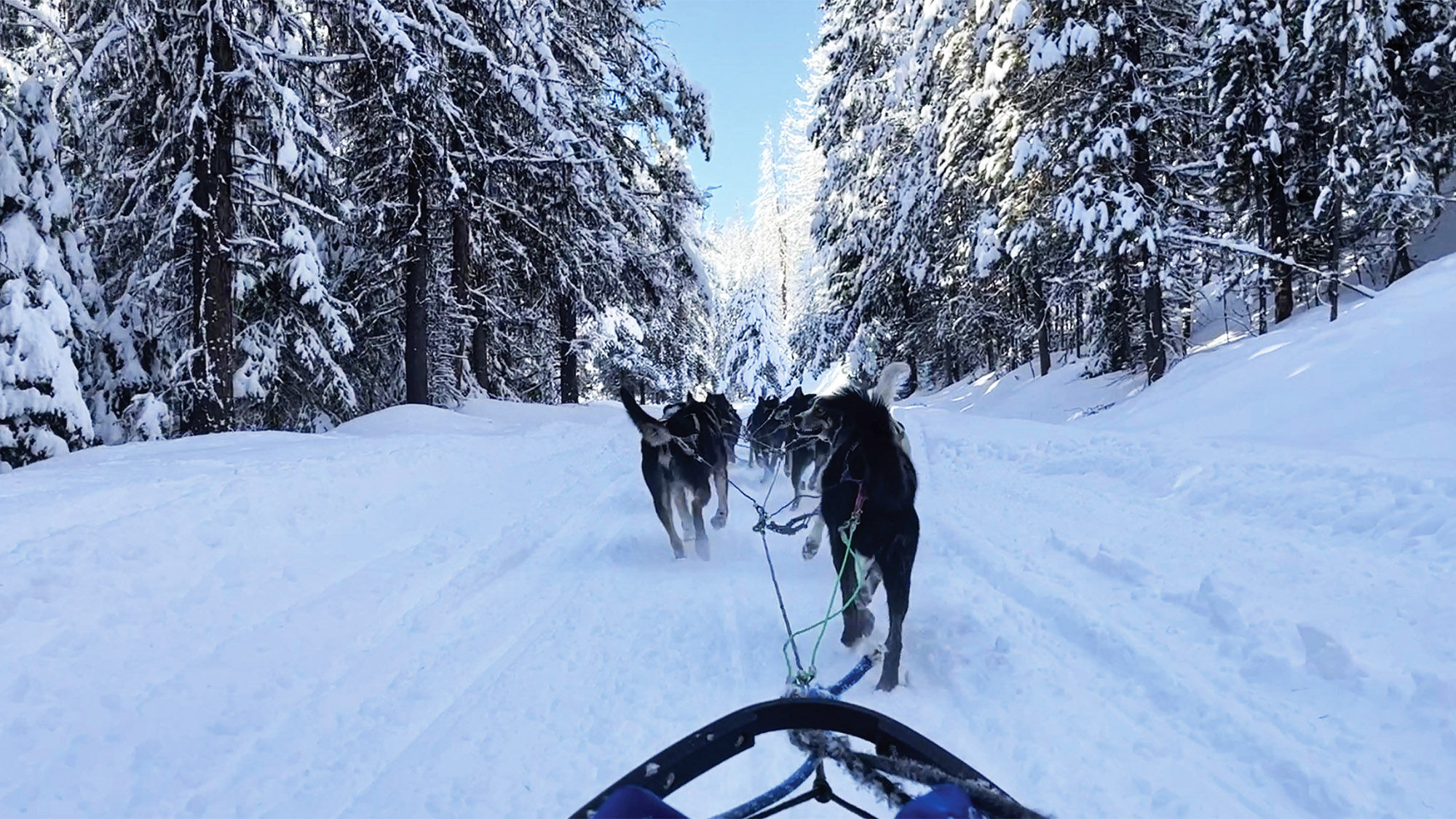 Dog-sledding with former Iditarod mushers is also on the resort's lineup of offerings. Believe it or not, it turned out to be a surprisingly soothing experience. 
When guests arrive at the takeoff point, they're asked if they'd like to steer the sled or if they'd prefer to be a passenger.
If it weren't for the below-freezing temperatures that day, hands-down I would have opted to drive the sled. But I decided to bundle up, take in the sights and snap a few photos and videos along the ride instead. And it was worth it. 
I imagined the dogs were going to be going 100 mph with the cold wind whipping in my face. But once we took off I noticed they were a little slower, more graceful in pace, than I had anticipated.
Rates at Paws Up include breakfast, lunch, dinner and a selection of beverages. Activities, spa services and guided excursions are available at an additional fee.  Nightly rates for the Big Timber Homes, such as the Cosmo Gordon property where I stayed, start at $2,050 in the fall, winter and spring. 
Source: Read Full Article