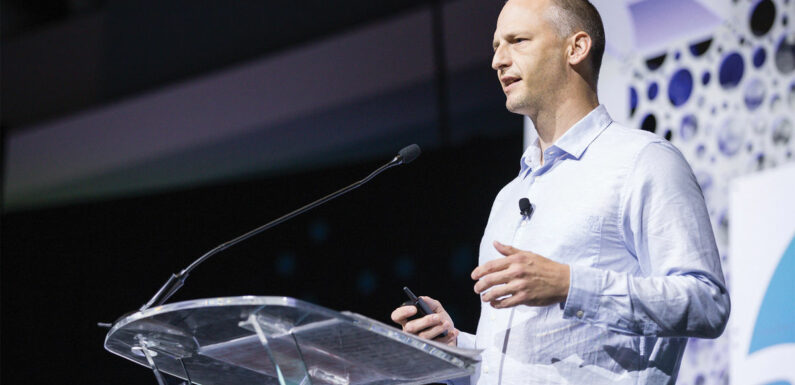 SAN JUAN, Puerto Rico — Cabana founder and CEO Scott Kubly won the ASTA Entrepreneur of the Year Award at the ASTA Global Convention this week. Cabana makes camper vans available to rent.
The award of $10,000 is made possible thanks to the Dan and Gloria Bohan Foundation. The competition was founded in 2015, and the foundation committed to awarding the prize for 10 years.
This year, Kubly prevailed over Helen Enriquez, president and founder of Akasha Travel Partners, and Jennifer Jacob, COO and co-founder of Tique HQ.
Akasha works with travel agencies to design business processes and find the technology that works best. Its end goal, Enriquez said, is providing agencies with a data center and dashboards that will help owners expand their businesses.
Tique has created a service suite for travel advisors that includes brand creation, a custom client experience workflow, social media services and an email list launch and nurture sequence. Tique also offers masterclasses and free resources. Jacob said Tique's ultimate goal is to save travel advisors time and protect their income.
Cabana launched in May 2020 in Seattle, according to Kubly. Consumers are increasingly looking for experiential travel, but not everyone can afford their own camper van.
Cabana makes vans available in various markets across the U.S., and its services are available to both locals traveling from one of its markets or tourists going to one of its markets, Kubly said.
Each van includes a mattress, full kitchen, shower, toilet, interior storage for luggage and exterior storage for gear. All customers get access to custom trip-planning services, Kubly said. Its booking engine integrates with third-party booking engines.
He believes Cabana is the first contactless camper van experience in the world.
Cabana is now enabling local operators to rent out vans via its platform. Cabana keeps 20% of their revenue.
Demand has been strong among those who want to be local operators, he said, especially from repeat guests.
Kubly said he plans to use the prize money to grow Cabana's network of operators and launch in more markets.
Source: Read Full Article