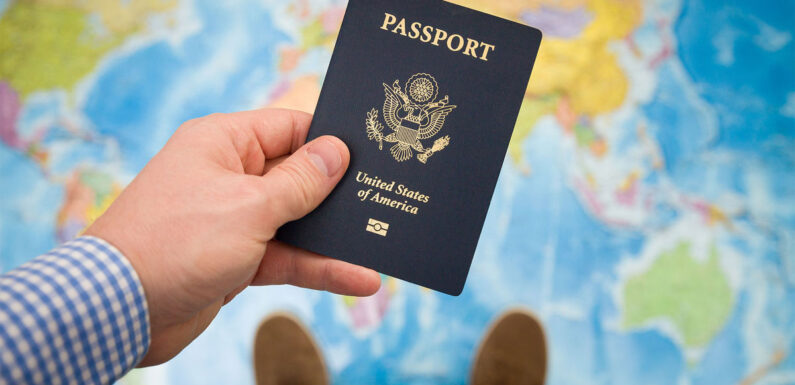 CIBT launched a new digital travel brand and platform aimed at taking the anxiety out of the visa and passport process for everyday travelers and travel advisors.
Called Entriva, the technology offers a simple search and dashboard access to individual visa applications with real-time status updates and access to travel document experts. CIBT has been offering visa, passport and immigration services to corporate travelers and travel management companies for more than 30 years. 
A mashup of the words entry and va (the Spanish word for 'go'), Entriva is "a simple and stress-free" experience for those who are navigating an increasingly complex landscape of new and mandatory travel documentation, such as entry cards and visas, CIBT said.
Raksa Nazryk, CIBT chief product officer and president of Entriva, said the brand was designed after spending a lot of time "trying to understand the traveler mindset from a consumer lens," and thinking about the friction points they face in travel planning and preparation.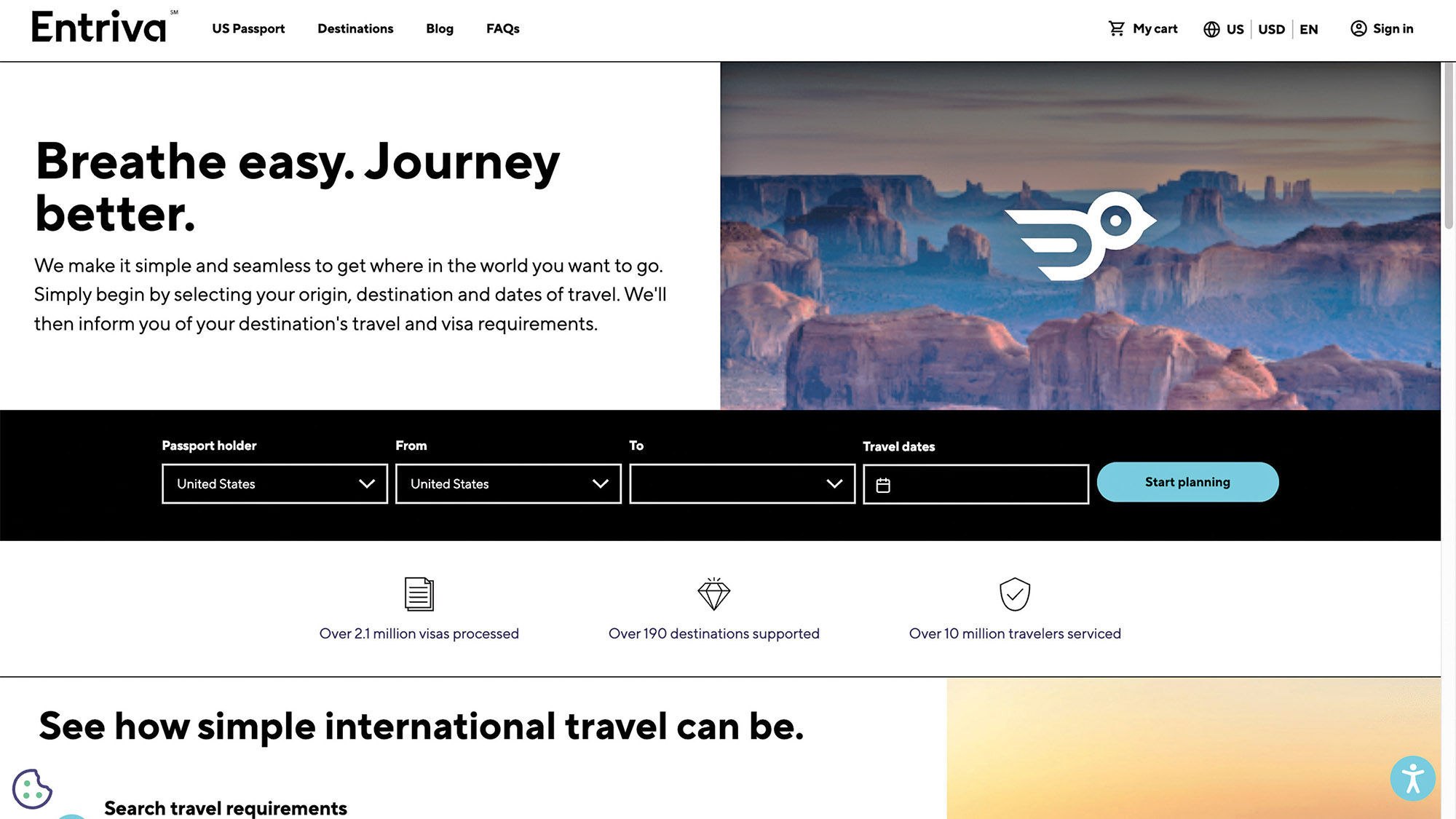 CIBT wanted to create a platform that offered a one-stop solution for travelers needing travel documentation, from visas to passport to electronic travel authorizations for various destinations. Importantly, Entriva offers transparency on the application process and ensures the information will be relevant upon the date of travel. 
"There is a lot of information out there and a lot of different sites pop up when you go and try to do your research. And that actually creates uncertainty for travelers," Nazyrk said, adding that once a visa or passport application is submitted, "it can feel a little bit like a black box. You don't actually know what's happening" and whether everything was done correctly. 
Nazryk said that CIBT aims to bring its experience to the process for leisure travelers. "And that's really the essence of in Entriva, to really kind of lend that expertise to be able to bring that confidence level and really make it simple and easy for someone to actually get on their trip and with the right documents and information."
Nazryk said Entriva is focused on travel advisors because "their role is to really think about valuable information and valuable services that they can provide to their customers."
Entriva aims to make its interface simple enough for an advisor to search and advise clients with information from the site as they are booking. It also is designed so that an advisor can process an application on behalf of their clients or direct those travelers to do it. Either way, the travel agency is linked to the that client's record.
Nazryk also said that it will expedite commissions to advisors since travel, and the kind of planning that includes travel documentation, is sometimes done so far ahead of the actual date of travel. "We want to make sure that we're able to compensate our agents sooner," she said.
Entriva is "a catch-all" for any travelers except the corporate ones that CIBT handles, Nazyrk said, from a solo traveler to leisure groups: the site supports the ability to do bulk applications. 
And while Entriva is a digital platform, all applications are validated by a combination of live experts and proprietary technology before submission, and humans at the ready if needed. 
"We have the ability to offer more high-touch services where there might be more experiences or more information or more hand-holding that a user may need in the experience," she said, adding that "the spectrum of support makes it easier for a travel agent." 
For more information, visit Entriva.com. 
Source: Read Full Article