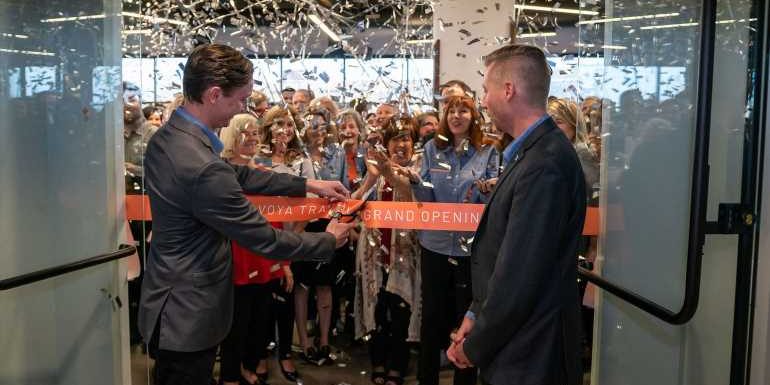 Private equity firm Certares has become a shareholder in Avoya Travel, a host agency that is No. 29 on Travel Weekly's 2021 Power List. 
Certares joins two other shareholders: co-presidents Jeff Anderson and Michael Anderson. Both men will become co-CEOs moving forward. Avoya co-founders Brad and Van Anderson plan to retire.
"Expect a lot of growth, a lot of change, and we're going to give ourselves time for transition here," Jeff Anderson said during a webinar announcing the news on Friday.
Certares has about two dozen travel investments, according to its website. They include Power List travel agencies Internova Travel Group and American Express Global Business Travel, Tripadvisor, AmaWaterways, Hertz, Brazilian airline Azul, South America airline group LATAM, and tour operator G Adventures.
Jeff Anderson said Avoya's day-to-day operations will continue with he and Michael at the reigns. Van Anderson will retire sooner, with a virtual celebration planned in the coming weeks. Brad Anderson will take on the role of senior advisor for the organization during the transition period.
"It has been a true honor to learn with and grow with them, maybe challenge them every once in a while as well," Jeff Anderson said of Brad and Van. "It's really been awesome."
While he didn't announce specific plans, Jeff Anderson said Certares' investment will help Avoya reach its goal of becoming the industry's top vacation platform, an Avoya 2025 initiative that has been in the works since 2018.
"I am so excited about the confidence they have in what we're doing here," he said, calling the period ahead "a wild, exciting adventure."
More announcements are forthcoming over the next several weeks, he said.
"This game changes now," Jeff Anderson said, "and I don't think it's super-duper often that industries go through tremendous amounts of change like we've all just been experiencing. And so, with this change that's been happening due to Covid, right now is the perfect opportunity for us to seize this and to surround ourselves and find more folks to collaborate with."
Source: Read Full Article