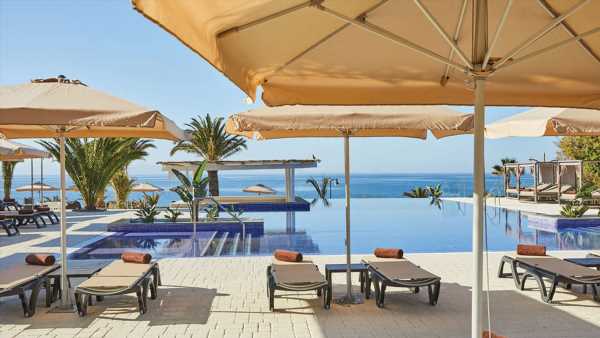 CANCUN — AMResorts' expansion into Europe, which shows no signs of abating, is a boon for both the company and travel advisors, said executives from parent company Apple Leisure Group (ALG) during its Ascend Conference here.
AMResorts properties in Spain, the Mediterranean (including Greece) and Bulgaria have increased not just the vacation packager's reach but that of ALG's owner, Hyatt Hotels. 
"Four years ago, we had not one hotel outside of Mexico and the Caribbean," said Ray Snisky, group president of ALG Vacations. He added that the conglomerate has long dominated the all-inclusive resort market in Mexico and the Caribbean. "Now we're the third-largest hotel company in Spain, with hotels in Greece and other areas. That inventory wound up creating a 60% growth for Hyatt in Europe."
Related: Hyatt CEO envisions all-inclusive growth worldwide
Javier Coll, group president of global business development and innovation for AMResorts, said the brand's current priority is focusing its expansion on the Mediterranean, particularly in Greece. 
"We definitely want to keep growing in Greece in some of the islands where we are not present, such as Kos and Rhodes," Coll said during a press conference at Ascend. "But we're also working on different projects in Croatia. So any destination in the Mediterranean where we have good connectivity — resort destinations that are in line with what we have in current destinations like Spain — is good for us." 
ALG executive vice president Jacki Marks said the expansion into Europe was long awaited by travel advisors eager to offer more of the company's products in destinations outside of ALG's bread-and-butter markets in Mexico and the Caribbean. 
"We want to be a good partner to advisors, and to do that we have to have a breadth of products that allows them to come to us as a one-stop shop," Marks said, adding that ALG Vacations is now working on building out its portfolio in Europe, specifically looking at pricing strategies, tours and excursions, and, eventually, rail options. 
Laurence Pinckney, president and founder of ZenBiz Travel in New York, said ALG's Europe expansion is something he's looking forward to offering clients. 
"I think it's a natural extension," Pinckney said at the conference. "The Caribbean will always offer many options for the U.S. market, but to have brands that we know to choose from in Europe is a great advantage to our travel advisors."
Source: Read Full Article