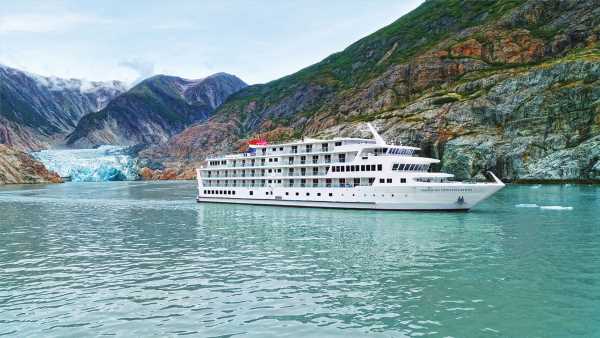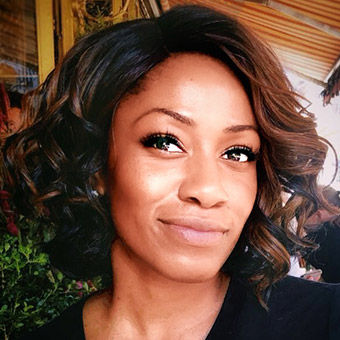 Everyone you know may have been in Europe this summer, but travel to the U.S. National Parks system was still on the radar for those who stayed closer to home.
And despite a dip in visitation numbers this year as many travelers turned their attention back to international travel, a number of the parks remained popular for travelers looking to take in the great outdoors.
That's why new itineraries from American Cruise Lines that pair river cruises with visits to 12 national parks could not arrive at a more convenient time.
It's an expansion of American Cruise Lines' initial foray: Last year, the company began offering visits to national parks as land extensions to existing river cruise itineraries. With these new itineraries, company has also created itineraries with visits to national parks in mind.
Within the parks segments, the excursions will be led by guides provided by American Cruises Lines, with most featured as multiday, pre-cruise land itineraries; the group travels together, and lodging, transportation and guides are included in the fare. Other itineraries feature full-day excursions to the parks before travelers head back to the ship in the evening. Here's a sampling of what the line now has on offer:
Experiencing Alaska's national parks
The 15-day Alaska National Parks itinerary from Fairbanks to Juneau begins with a seven-day guided land tour that visits two national parks: Denali National Park and Kenai Fjords National Park.
The itinerary includes overnights in Fairbanks, Anchorage and Juneau, plus two days each in the parks. After their time in Denali, travelers will explore Kenai Fjords National Park, where they will discover the park's natural beauty from fjords, mountains and Harding Icefield, the largest icefield within U.S. borders. A scenic drive the next day brings the group to Anchorage, and travelers then journey to Juneau to board the 170-passenger American Constellation for their weeklong cruise around Glacier Bay National Park, calling on ports in Haines, Petersburg, and Wrangell. Departures for this cruise begin on Aug. 24, with prices starting at $14,155 per person.
Guests can also book the 18-day, Grand Alaska National Parks itinerary that offers an extended 11-day Alaska cruise and the seven-day pre-cruise option. This longer cruise gives travelers the opportunity to sail through Alaska's Inside Passage and Frederick Sound, where a number of whales, sea lions, puffins and seals are known to live.
Exploring Appalachia's Great Smoky Mountains 
Great Smoky Mountains National Park, the most visited national park in the U.S., is also on American Cruise Lines' roster of new river cruise itineraries.
The 11-day, Great Smoky Mountains National Park itinerary takes guests on a two-day land exploration of the park before boarding a seven-night cruise in Chattanooga, Tenn., sailing the Tennessee and Cumberland rivers, ending in Nashville. The itinerary aims to give guests an in-depth look at this sector of the Appalachian Mountain range, as well as its culture, music and cuisine.
The journey kicks off in Knoxville, Tenn., where guests will enjoy a night in the city before making their way to Pigeon Forge, Tenn., for a special dinner. Pigeon Forge will be passengers' base for the next two days of exploration of the Great Smoky Mountains National Park. They  then head to Chattanooga to board the American Melody, American Symphony or American Splendor, all of which can accommodate up to 180 guests. Departures begin on May 24 and fares start at $7,575 per person. 
Discovering Dry Tortugas & Everglades National Park
American Cruise Lines' new, eight-day Florida Gulf Coast & Keys itinerary will take guests to Dry Tortugas National Park and Everglades National Park. Unlike other itineraries that include national parks visits as a pre-cruise land tour, these park visits are woven into the cruise itinerary itself.
Travelers will first journey to Marco Island, the largest of Florida's Ten Thousand Islands area, before venturing into Everglades National Park for a full-day excursion.
On Day 3, guests will visit Key West and discover Dry Tortugas National Park, an open-water park with seven small islands, about 70 miles west of Key West and accessible only by boat or seaplane. This park is home to picturesque blue waters, coral reefs and marine life and a variety of bird life. The park is also home to the 19th century Fort Jefferson, which was once used as a prison during the Civil War.
This itinerary operates on the American Glory and the American Legend, American Cruise Lines' coastal catamarans, which can accommodate up to 100 passengers. Departures are available this year, on Dec. 20 and Dec. 28, with 2024 departures starting Jan. 5. Fares begin at $6,730 per person. 
Source: Read Full Article