The ABC-CCRA Air Program, formerly known as CCRA Air, is celebrating its 10th anniversary with giveaways for travel advisors.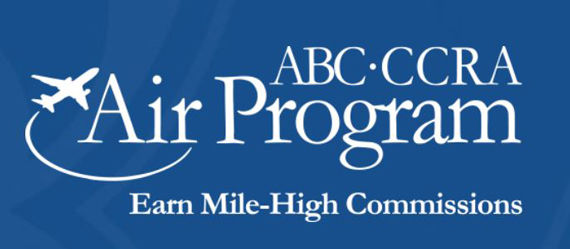 The program is holding a 16-week "Win Free Air & Cash" contest in collaboration with a number of airline partners. Travel advisors can win air tickets from each provider, as well as cash rewards.
Participating airlines are Aer Lingus, Aeromexico, Cathay Pacific, Condor, Emirates, Etihad, EVA, Fiji, Icelandair, Korean, La Compagnie, LOT Polish, Qatar, Royal Air Maroc, Royal Jordanian, Singapore, TAP and WestJet.
Every four weeks of the 16 the contest is being held (it began Feb. 27), the ABC-CCRA Air Program will feature a group of airline partners. To be eligible for a prize, advisors will need to watch a short brand presentation, answer some multiple-choice questions and pass the quiz; if they are successful, they will be entered for that airline's giveaway.
Over the course of the contest, there will be 17 winners of international air ticket packages for two travelers, plus a $500 cash reward. There will be two winners of individual air ticket packages for one traveler, plus $500 cash.
The contest is open to existing ABC-CCRA Air Program agencies in the U.S. and Canada. New agencies that join during the contest period that meet requirements also will be able to enter.
The ABC-CCRA Air Program was launched in 2013. Since its inception, CCRA said, the number of preferred partners in the program has grown by more than 400%. The program is free for qualified ARC agencies in the U.S., and IATA-accredited BSP agencies in Canada.
Source: Read Full Article