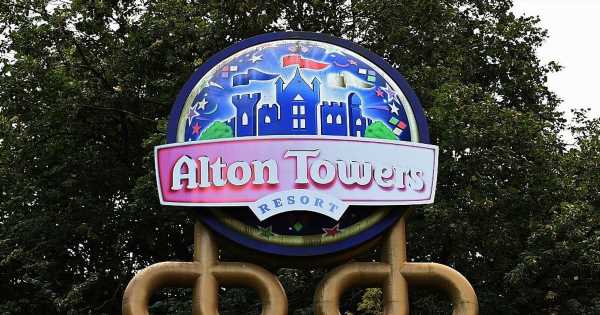 Halloween season is upon us and Haribo is offering thrill-seekers a free trip to Alton Towers for fright night.
The offer is back by popular demand and for a limited time only. It coincides with the confectionary companies bringing back their tantalising treats ahead of October 31.
For an extra "spooktacular" fun, each pack offers trick or treaters a chance to pick up tickets worth £40. The tickets can be redeemed until July 31, 2024.
READ MORE: Last chance to watch Little Mermaid remake and The Kardashians for just £1.99 on Disney+
All you need to do is to head to your local supermarket – like Sainsbury's, Tesco or B&M – or shop online at Amazon to get a pack of the Halloween promotional pack sweets.
The amazing offer can be found on any of Haribo or Maoam's Halloween line-up, so watch out for the "2 for 1 stamp". And here are your options for limited edition Halloween treats.
HARIBO Sour Skeletons, available in 140g and 160g packs, £1.25 or £2.98
Sour Skeletons offer a unique sour bite throughout its fruit flavour gums and come in three flavour combinations including Lemon & Lime, Blood Orange & Pineapple and Cherry & Blackcurrant.
HARIBO Monster Z!ing, 160g
The perfect hit of sweet and sour, each bag includes fizzy fruit flavoured gums in three flavours: ghoulish apple, bewitching blackcurrant, lemon and blood orange.
HARIBO Trick or Treat multipacks, 512g, £3.75
Ideal for those little monster parties or Trick or Treating this Halloween, these packs hold 32 spooky mini bags of delicious treats full of pumpkins, frogs and more – perfect for sharing!
MAOAM Pinballs Halloween, 140g, £1.25
Celebrate this Halloween with MAOAM Pinballs Halloween Edition and enjoy three new terrifyingly tasty flavours – Eerie Orange, Spine-Tingling Apple and Bewitching Blackcurrant.
You can be sure to treat your taste buds with these zingly chews, so go on… there's no tricks in this bag!
Source: Read Full Article