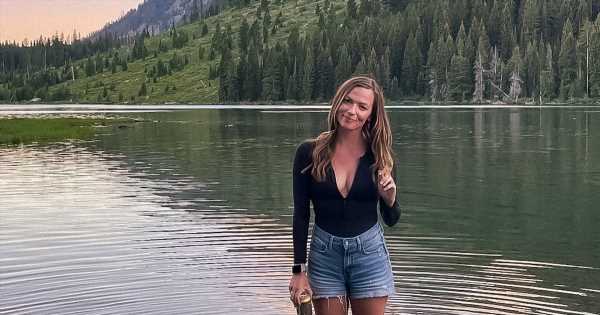 A traveller who usually travels abroad alone has revealed she follows one simple rule to make sure she stays safe – and she never breaks the rule.
Instagram influencer Emily Hart, @emilyventures, issued a warning for fellow solo travellers about posting photos online, after a 'creepy' encounter left her spooked.
While most of us tend to fly abroad with a partner, friend or family members some prefer to only consider their wants while on holiday. Going alone means you can choose what cities to visit, sights to see, hotels to stay in and where to eat – but it can be intimidating.
Emily claims she was frightened of lots of things when she was younger but when she approached 30 the American decided she was sick of it and decided to take the plunge and travel.
READ MORE: 'I've learned how to travel for free – it saved me £10,000 on a trip to Australia'
Check out our travel section for more holidays, travel news, hacks, flight secrets and more…
The former teacher from Colorado, USA, has spent a decade travelling alone and has visited 49 of the US national parks of which there are 63 in total. She even turned her love for travelling into a career and is a full time content creator.
But, her one rule for staying safe while travelling alone Is that she never posts things online in real time, after receiving a message from a follower on one of her trips.
She told Huffington Post: "I got into my motel for the night and posted what seemed to be an innocuous photo on my Instagram story of the view of the ocean outside my room. I didn't share where I was, I didn't share any words at all ― just the moody Oregon waves crashing along the shore.
"Within minutes, I had a direct message from a follower I did not know in my inbox asking me if I was at X hotel in X city, and they thought it might even be X room number. They had stayed there as well and loved it, they wrote.
"Astonishingly to me at the time, they were entirely correct. I was dumbfounded. This person meant no harm, and I'm glad they shared their message; it's gratifying to connect with others in that way. But it gave me this incredible sinking feeling that if they knew ― who else did? And what if it was someone who didn't 'mean no harm,' who didn't 'just want to connect'?"
Now, Emily waits until she has moved on to post online. Unfortunately, it does mean she misses out on fun suggestions on places to visit and eat in the area. However, it helps to keep her safe and so she takes the smooth with the rough.
Source: Read Full Article