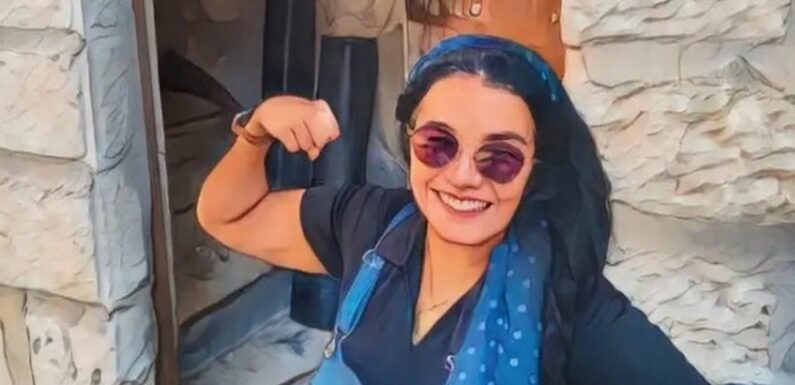 Many Brits would love to own their own property and even dream of a holiday home somewhere sunny and gorgeous.
However, even before the cost-of-living crisis such a luxury was far out of reach for many.
Well, one woman managed to bag multiple houses abroad for less than the cost of a Tesco meal deal. Rubia Daniels, from Brazil but living in the US, spent jut $3.30 (£2.63) on three crumbling Italian homes.
READ MORE: An Italian town is selling houses for just 90p – and you get £22k to renovate
She bought the houses back in 2019 and jet off on a plane to visit her new assets.
The 49-year-old, of course, was required to renovate the Italian homes and bring them up to standard.
Rubia, who lives in San Francisco, told New York Post: "I was so amazed. It was one of those things where you have to see it to make sure it's true. I did my research, and within three days I had my plane ticket, a rental car, the hotel, and I left."
The properties were based in Mussomeli – a town with 10,000 residents in the middle of Sicily. The island sits just off the 'toe' of Italy and is famous for its Greek temple, huge volcano Mount Etna and rich food heritage.
The town is offering the cheap houses to try and fill up areas with dropping populations. Rubia has plans for each of her three properties.
One of the homes will be where she chooses to live when in town while a second is set to be an art haller and the third a wellness centre.
So far, Rubia has completed renovations on the exteriors of two of the houses and will be moving onto the third. Things have moved slowly due to the Covid-19 pandemic stalling works which were started again last year.
The new Italian property owner is thrilled with her cheap-as-chips purchase and says Mussomeli reminds her of where she are wup near Brasilia.
She commented to Insider: "People were super welcoming and everyone wanted to have a coffee with me. The realtors embraced me like a sister – they were with me every single day through the time I was there."
Last year, in 2021, another Italian town went viral after selling off houses for just 90p each. Troina, also in Sicily, sits in 4,000 hectares of forest meaning that fans of the great outdoors can indulge in peaceful walks, horse riding and more.
It's also surrounded by mountains with impressive views and an estate nearby which breeds donkeys and grows fresh produce and the area is known for its clear, unpolluted sky. Anyone who bought one of the homes was given £22,000 on top to renovate them!
Some of the cash was paid as a "restyle bonus" while there's an extra grant if its energy efficient. However, buyers did need to pay a £4,385 deposit which would be returned once the renovations are complete.
READ NEXT:
Brits ditch UK for double pay in country where 'life is better and everyone is happy'

You can get paid to live in a luxury Caribbean hotel for a month and take selfies

'I bought an 88p house in Italy and now it's worth more than £250k – here's how I did it'

'We ditched the UK to travel – we spent £1 a day and hitchhiked 650 times'
Source: Read Full Article