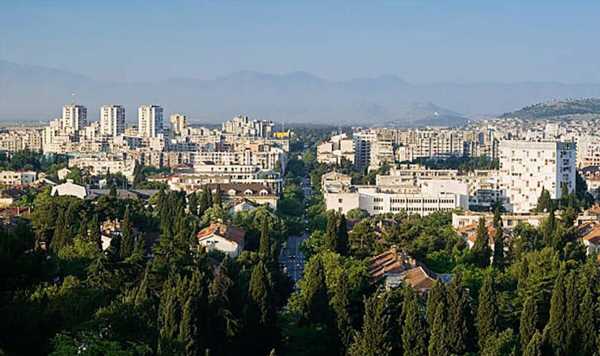 Experts have identified the most affordable European cities for romantic getaways – after analysing data from the travel industry.
The average cost for a two-day holiday for two people in Podgorica in Montenegro is just £222, which includes flights, accommodation, and a three-course dinner.
But two cities in Switzerland – Zug and Zürich – are the most expensive for a two-day holiday. Trips at either of these destinations will typically cost more than £1,000 in total.
So, with the cost of living continuing to bite, experts in the industry have suggested couples explore new destinations as they plan their holidays for 2023.
"Couples planning for a romantic weekend might be tempted to dismiss the idea of travelling out of hand, especially in the current economic climate," a travel professional at Jersey Island Holidays said.
"However, exploring cities that might not be the most popular options can be a great way to get the most bang for your buck while also providing new romantic and cultural experiences for you and your significant other."
Other cities among the top ten for most affordable destinations in Europe include Warsaw in Poland and Sofia in Bulgaria.
But in second place is Skopje in North Macedonia, where the average cost for a couple's getaway is £274. Dinner is slightly cheaper than in Podgorica at £21, however, alcohol is more expensive at £13.
Debrecen ranks in third place with an average cost of £304 for a romantic getaway for two people. Return flights to visit Hungary's former capital will cost £148. However, meals out over the holiday average out at £20, cheaper than the first two countries on the list.
Fourth on this list is another Hungarian city, Szeged, which will cost couples an average of £323 for a romantic city break.
Holidays: Expert gives advice on what currency to pay in
We use your sign-up to provide content in ways you've consented to and to improve our understanding of you. This may include adverts from us and 3rd parties based on our understanding. You can unsubscribe at any time. More info
Top ten most affordable European cities for romantic getaways in 2023
Podgorica, Montenegro
Skopje, North Macedonia
Debrecen, Hungary
Szeged, Hungary
Warsaw, Poland
Sofia, Bulgaria
Lublin, Poland
Tuzla, Bosnia And Herzegovina
Belgrade, Serbia
Prague, Czech Republic
Source: Read Full Article