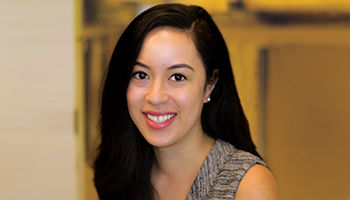 "If everything is wellness, then nothing is wellness."
This bon mot was recently offered up by Kevin Kelly, CEO of Sensei — the wellness brand co-founded by tech mogul Larry Ellison — when I asked him about potential overuse of the term "wellness" within hospitality.
Kelly, whose 40-year wellness, luxury and lifestyle career has also included tenures with brands like Civana and Canyon Ranch, has had a front-row seat to the wellness industry's rapid expansion.
"Fifty years ago, wellness started as something of a countercultural cottage industry but then was adopted by the hotel and resort industry," said Kelly. "From there, it became a specialization for brands like the Canyon Ranches and Miravals and so forth."
These days, however, it seems that nearly every high-end hotel and resort is aspiring to position itself as a "wellness destination," a la Canyon Ranch or Sensei. Forget basic facilities like a spa or fitness center. A growing number of luxury properties are doing away with such labels, opting to dub their spa and fitness areas "wellness clubs" or "wellness centers" instead.
There's certainly plenty of pressure to tap into the wellness zeitgeist from a financial perspective. According to a report from the Global Wellness Institute released late last year, the worldwide wellness tourism market is projected to expand an average of 20.9% annually through 2025, well outpacing the growth of the broader wellness economy.
By the end of 2025, the Global Wellness Institute estimates, the wellness tourism market will reach a size of more than $1 trillion.
Figuring out how to fully flesh out a curated wellness program, however, can prove challenging. In today's health-obsessed era, what constitutes wellness runs a wide gamut, from garden-variety massages and facials to reiki and crystal healing and next-level biohacking, like IV therapy drips or stem cell treatments.
For some properties, building out a cutting-edge wellness strategy means incorporating the latest spa and fitness trends, be it Peloton bikes or CBD massage oils.
For others, it means repositioning existing features as wellness amenities. Recent press releases in my inbox, for example, have touted indoor and outdoor pools, basketball courts, rooftop terraces, pillow menus and showers as wellness highlights.
As a result, it can be increasingly difficult for properties to cut through the clutter.
According to Dawn Oliver, a wellness travel expert and founder of luxury travel company Well Xplored, as hotels and resorts race to "tick the wellness box off" their checklist, some get lost in the shuffle.
"There are so many properties that are putting wellness programs together these days, which is great," Oliver said. "But sometimes I think that there's just a disconnect. It's more about coming up with programs from a sales and marketing perspective."
Forum: Times have changed. So has wellness travel
For Sensei, which operates the Sensei Lanai, a Four Seasons Resort in Hawaii and will open a California property this fall, the solution to standing out in an increasingly crowded sector has been what it claims is a more science-backed and results-oriented approach to wellness. The Sensei program leverages data collection and health-tracking wearables to craft personalized wellness programs.
Still, some of Sensei's secret sauce is a bit harder to define. In addition to considering clear biomarkers, such as resting heart rate, lung capacity and REM sleep length, the brand also looks at what Kelly calls "subjective data," which Sensei categorizes not under wellness, but well-being.
"Well-being is how you feel," explained Kelly. "It's what inspires you, what gives you hope, joy and energy."
As the wellness hospitality sphere grows increasingly crowded and definitions become more blurred, however, it has actually created something of an opportunity for wellness-focused travel advisors.
Jill Radin-Leeds, founder and president of Just Spas & Adventures, has found that her expertise is more in demand than ever.
"I often get wellness clients because they become overwhelmed," she said. "Everyone has a different mindset in terms of what they're looking for. And there's just so much out there now that it can become very overwhelming for anyone."
Source: Read Full Article