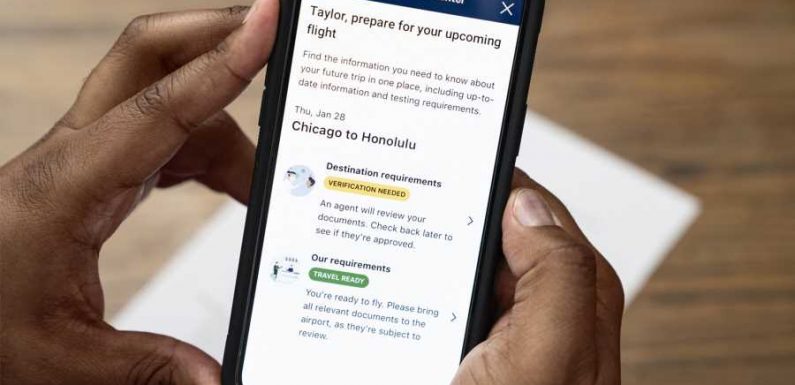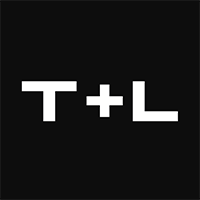 United Airlines has launched a new digital platform allowing passengers to review all the information they may need for upcoming travel during the COVID-19 pandemic. 
Titled "Travel Ready Center," — unveiled on Monday — travelers can upload any testing or vaccination records necessary for an upcoming trip and find local testing centers. The feature is accessible on both the United app and website via the "My Trips" section. 
"While pre-travel testing and documentation are key to safely reopening global travel, we know it can be confusing for customers when they're preparing for a flight," Linda Jojo, Executive Vice President for Technology and Chief Digital Officer, United said in a press release. "Starting today, our 'Travel-Ready Center' gives customers a personalized, step-by-step guide of what is needed for their trip, a simple way to upload required documents and quickly get their boarding pass, fully integrated within our app and website."
Once travelers have a trip booked with United, they will be able to access the Travel-Ready Center and verify their travel requirements. Depending on their destination, the feature will display information about documentation or testing requirements necessary to board their flights.
Once travelers — 18 or older — upload their documents, they will be reviewed by a United employee. When the documents are verified, travelers will be cleared for check-in and can receive their boarding pass before heading to the airport. 
Over the coming weeks and months, the Travel-Ready Center will expand its offerings and introduce new features. Come February, passengers will be able to use the digital center to book a COVID-19 test and will also be able to video chat with a United agent to answer questions about travel restrictions via the airline's virtual customer service platform. Visa requirements for traveling overseas will also be made available in the Travel-Ready Center over the coming months.
If vaccination records or "vaccine passports" become necessary for travel, that information will be made available in the digital center, as well. 
United has been developing several digital solutions to streamline travel during the pandemic. Last year, United introduced an interactive Destination Travel Guide, allowing passengers to search for and filter destinations around the globe by their COVID-19 restrictions. 
Other airlines are also working on new digital travel solutions. Last week, American Airlines debuted a health passport app. Etihad and Emirates also joined an international health passport app. 
Cailey Rizzo is a contributing writer for Travel + Leisure, currently based in Brooklyn. You can find her on Twitter, Instagram, or at caileyrizzo.com.
Source: Read Full Article