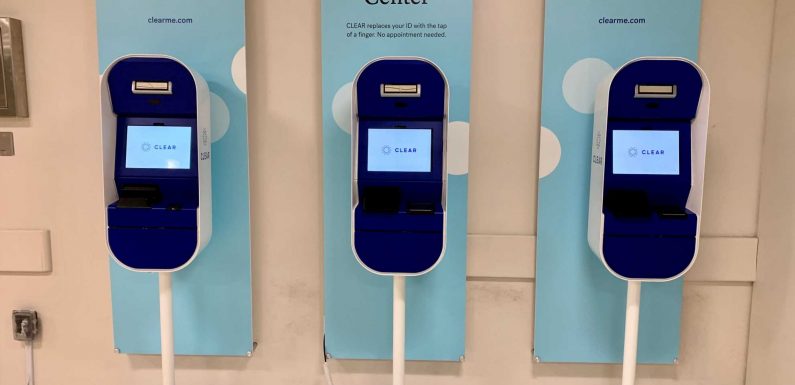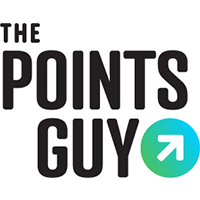 Editor's note: This post was updated with new information on Jan. 25, 2021.
————————————– 
Between Jan. 25 and Jan. 31, 2021, new members can sign up through TPG's dedicated link to receive six months of free Clear membership. 
Two decades ago, going through airport security was a simple process. You simply got into the line, put your stuff through the X-ray machine and walked through the metal detector.
Today, the situation is much more complex, with as many as four different security lines at some airports, various levels of identity verification and screening offered, and a shifting array of rules and guidelines for each.
For more TPG news delivered each morning to your inbox, sign up for our daily newsletter.
Before the pandemic, here's what travelers could typically expect from the security line at the San Francisco International Airport (SFO). And if you think that TSA PreCheck is always enough to get in a short security line, it's never guaranteed.
Related: Here's how Clear's airport precautions will keep you safer when traveling
When airports are a regular part of your life, you need multiple ways to get through security quickly. Enter Clear.
This expedited security program has made its way to more than 50 locations nationwide in airports, stadiums and other mass venues. Chances are, you've likely seen the kiosks for yourself, with uniformed agents yourself escorting VIP members to the front of the line when going through airport security.
In addition, the iconic American Express® Green Card emerged from a serious refresh and cardholders receive up to a $100 annual credit when they use their American Express Green Card to purchase a Clear membership. American Express Centurion cardholders will receive an annual statement credit for Clear membership, including up to three family members. (The information for the Amex Green Card and the Centurion card has been collected independently by The Points Guy. The card details on this page have not been reviewed or provided by the card issuer.)
Here's what you should know about Clear, including the benefits and potential drawbacks.
In This Post
How Clear works
As Clear's representative explained to me, today's airport security consists of passing through two steps: Identity verification and security screening. Travelers who have enrolled in Clear have their own separate lane for the first step, where you can utilize biometric authentication (fingerprint or eye scan) at a kiosk rather than wait for a TSA agent to inspect your ID and scribble something on your boarding pass. And with Clear, no one will bark at you for "approaching the podium" before they're ready for you since you're just following the Clear rep through the process.
After your identity has been verified, a Clear representative will escort you to the actual security screening, bypassing everyone waiting in the first line. If you're also enrolled in TSA PreCheck, then you'll be taken directly to the PreCheck line. Finally, children under 18 may use the Clear line for free when traveling with a paid member.
Clear CEO Caryn Seidman-Becker spoke with TPG about Clear's plans to expand to more stadiums and airports, the importance of biometric technology and membership pricing.
Related: Clear discusses expansion plans on TPG's Talking Points podcast
Where Clear works
At this time, Clear is available at the following airports:
Austin-Bergstrom International Airport (AUS) in Austin, Texas
Baltimore/Washington International Thurgood Marshall Airport (BWI) in Baltimore, Maryland
Birmingham-Shuttlesworth International Airport (BHM) in Birmingham, Alabama
Boston Logan International Airport (BOS) in Boston, Massachusetts
Cincinnati/Northern Kentucky International Airport (CVG) in Hebron, Kentucky
Cleveland Hopkins International Airport (CLE) in Cleveland, Ohio
Dallas Love Field Airport (DAL) in Dallas, Texas
Dallas/Fort Worth International Airport (DFW) in Dallas and Tarrant Counties, Texas
Denver International Airport (DEN) in Denver, Colorado
Detroit Metropolitan Wayne County Airport (DTW) in Detroit, Michigan
Dulles International Airport (IAD) in Washington, D.C.
Fort Lauderdale-Hollywood International Airport (FLL) in Fort Lauderdale, Florida
George Bush International Airport (IAH) in Houston, Texas
Hartsfield-Jackson Atlanta International Airport (ATL) in Atlanta, Georgia
John F. Kennedy International Airport (JFK) in New York, New York
LaGuardia Airport (LGA) in New York, NY
Los Angeles International Airport (LAX) in Los Angeles, California
Louis Armstrong New Orleans International Airport (MSY) in New Orleans, Louisiana
McCarran International Airport (LAS) in Las Vegas, Nevada
Miami International Airport (MIA) in Miami, Florida
Midway International Airport (MDW) in Chicago, Illinois
Minneapolis-Saint Paul International Airport (MSP) in Minneapolis, Minnesota
Nashville International Airport (BNA) in Nashville, Tennessee
Newark Liberty International Airport (EWR) in Newark, New Jersey
Norman Y. Mineta San Jose International Airport (SJC) in San Jose, California
O'Hare International Airport (ORD) in Chicago, Illinois
Orlando International Airport (MCO) in Orlando, Florida
Phoenix Sky Harbor International Airport (PHX) in Phoenix, Arizona
Ronald Reagan Washington National Airport (DCA) in Arlington, Virginia
Salt Lake City International Airport (SLC) in Salt Lake City, Utah
San Antonio International Airport (SAT) in San Antonio, Texas
San Francisco International Airport (SFO) in San Francisco, California
Seattle-Tacoma International Airport (SEA) in Seattle, Washington
St. Louis Lambert International Airport (STL) in St. Louis, Missouri
Westchester County Airport (HPN) in White Plains, New York
William P. Hobby Airport (HOU) in Houston, Texas
Additionally, Clear is available at select entrances to the following stadiums during some events:
Atlanta — Truist Park
Austin — University of Texas
Baltimore — Oriole Park at Camden Yards
Cleveland — Progressive Field
Dallas — Globe Life Park
Denver — Coors Field
Detroit — Comerica Park
Los Angeles — Banc of California Stadium
Los Angeles — Staples Center
Miami — American Airlines Arena
Minneapolis — Target Field
New York — Citi Field
New York — Madison Square Garden
New York — Yankee Stadium
Oakland — Oakland Coliseum
San Antonio — AT&T Center
San Francisco — Oracle Park
San Francisco — RingCentral Coliseum
San Jose — Avaya Stadium
Seattle — Lumen Field
Seattle — T-Mobile Park
Washington, D.C. — Capital One Arena
At the Seattle stadiums, you can also use Clear to make some alcohol and concession purchases with just your fingerprint. You'll also find Clear in other places, such as some Hertz car rental lanes.
Video: Southwest Is Celebrating Its 50th Year in Service With $50 One-Way Flights (Travel + Leisure)
Explore the Sistine Chapel From Home on a Virtual Tour With the Vatican Museums

Travel + Leisure


Lufthansa Is Operating Its Longest Flight Ever Next Month

Travel + Leisure


The Secrets to Gaining an Influencer-Size Following on Instagram

Travel + Leisure


Biden Lifts Controversial Travel Ban on Muslim Majority Countries

Travel + Leisure


This Cruise Line for Passengers Age 50+ Will Be the First to Require COVID-19 Vaccines

Travel + Leisure


KLM Halts Long-haul Flights Due to New COVID-19 Testing Rule in the Netherlands

Travel + Leisure


Sri Lanka Reopens Airports and Borders With New COVID-19 Testing Requirements

Travel + Leisure


Everything You Need to Know Before Traveling to Mexico During the COVID-19 Pandemic

Travel + Leisure


Sleep Under the Stars, Ride an ATV, and More, Thanks to This Tour Company's Incredible New

Travel + Leisure


This Colorful Island Was Just Named Italy's Next Capital of Culture

Travel + Leisure


Backyard Ice Rinks Are Now a Thing — Here Are the Best Ones to Shop

Travel + Leisure


Singapore Will Require COVID-19 Tests for All Inbound Travel

Travel + Leisure


The Seychelles Is Opening to Fully Vaccinated Travelers

Travel + Leisure


Etihad, Emirates Launch Health Passport With International Air Transport Association

Travel + Leisure


Spirit Airlines Passengers Injure 2 Gate Agents, 1 Hospitalized in Dispute Over Carry-On A

Travel + Leisure


Casetify's New Collection Will Bring the Magic Of Disney Right to Your Phone, Apple Watch,

Travel + Leisure


Explore the Sistine Chapel From Home on a Virtual Tour With the Vatican Museums
These virtual tours include areas that are usually off-limits to the public.


Travel + Leisure



Lufthansa Is Operating Its Longest Flight Ever Next Month
The flight will carry researchers to the Falkland Islands from Hamburg.


Travel + Leisure



The Secrets to Gaining an Influencer-Size Following on Instagram
Whether you want to become an influencer or just up your 'gram game, here are tips and tricks for how to get famous on Instagram.


Travel + Leisure

Clear vs. TSA PreCheck
At my home airport in Denver, I ignored Clear at first since my entire family is enrolled in Global Entry, which offers access to TSA PreCheck. However, a Clear representative explained to me that one program is not a substitute for the other, and that Clear offers some distinct — and complementary — advantages.
First, keep in mind that TSA PreCheck members are not guaranteed access every day, as they can be randomly excluded and sent to the standard line. However, Clear has no randomized exclusion of passengers. Also, everyone who enters the Clear line is a member of Clear, and knows how to operate the system.
On the other hand, TSA sometimes adds non-member travelers to the PreCheck line who have no idea how it works and hold things up. Also, PreCheck only works when traveling with a participating airline. In contrast, Clear works when traveling with any carrier.
Other distinctions between Clear and PreCheck include the ability to reach screening more quickly by speeding up the verification process and entering at the front of the line. Also, keep in mind that having Clear doesn't preclude you from using the streamlined PreCheck security screening process; it's just designed to help you reach it faster than you would have otherwise.
Clear vs. the elite security line
The four security lines I mentioned above include the standard line, the PreCheck line, the Clear line and finally one for passengers traveling in first (or business) class and those with elite status. While this first-class/elite line is usually much shorter than the standard line, you may still find yourself waiting for the TSA agent to inspect your ID and boarding pass, while Clear automates this process and escorts passengers directly to either the standard or PreCheck screening.
Clear is blind to status, so there's no need to worry about being bypassed if you're traveling in economy or lack elite status with any airline. Indeed, you may be the one doing the bypassing.
Related: Best credit cards for earning elite status
Clear vs. Clear Sports
You can use your paid Clear membership at select stadiums that have Clear lanes. But, there's also a free Clear Sports membership that allows fans to enjoy expedited entry to games at participating stadiums. However, this membership doesn't provide access to non-stadium Clear locations such as airports.
Related: TPG's guide to Clear airports and stadiums
To register for a Clear Sports membership, simply arrive at an eligible stadium before an eligible event and visit the enrollment area outside the stadium. Clear Sports members may bring one guest with them through the Clear Lane at stadium Clear locations and can upgrade to a paid membership that's valid at non-stadium locations anytime.
How to save on Clear
The normal rate for Clear membership is $179 per year. However, there are many ways to save and avoid paying that full retail price. TPG readers who sign up for the first time between Jan. 25 and Jan. 31 can enjoy a whopping six-month free trial of Clear. And Clear members who refer friends to the program receive two months of free membership apiece.
Clear and both Delta and United have also partnered to offer the following special membership rates for their members:
Delta SkyMiles discounts
Delta Diamond Medallion members: complimentary membership
Delta Platinum, Gold and Silver Medallion members: $109 per year
Basic cardmembers of the Delta SkyMiles® Gold American Express Card, Delta SkyMiles® Platinum American Express Card, Delta SkyMiles® Reserve American Express Card, Delta SkyMiles® Gold Business American Express Card, Delta SkyMiles® Platinum Business American Express Card and Delta SkyMiles® Reserve Business American Express Card: $109 per year
General SkyMiles members: $119 per year
United MileagePlus discounts
United 1K members: complimentary membership
United Platinum, Gold and Silver members: $109 per year
Basic cardmembers of the United co-branded credit cards such as the United Explorer Card, United Business Card, United Club Infinite Card: $109 per year
General United MileagePlus members: $119 per year
To take advantage of these rates, simply apply your SkyMiles or MileagePlus number during enrollment or link your SkyMiles or MileagePlus account after enrolling. Since it's free to join Delta SkyMiles or United MileagePlus, this means any U.S.-based passenger can access the $119 per year membership rate by linking their SkyMiles or MileagePlus accounts to their Clear account.
Once you are a Clear member, you can log in to your account on Clear's website and add up to three family members for $50 each per year. Remember that children under 18 can use the lane for free when accompanied by a Clear member and aren't eligible to enroll in Clear themselves.
Related: Guide to using Clear with a family
How to enroll in clear
You can either start the enrollment process online and finish at a Clear location, or you can do the entire process at a Clear location. The enrollment process takes about five minutes and no appointment is required.
The final steps of enrollment must be completed at a Clear location, and include answering a few simple questions to verify your identity; providing a valid photo ID and method of payment; and attaching your biometrics (fingerprints and a picture of your irises) to your newly created account.
To enroll, you must (1) be a U.S. citizen or legal permanent resident, (2) be at least 18 years old and (3) have one of the following forms of photo identification: U.S. driver's license, U.S. passport, U.S. passport card, U.S.-issued permanent resident card, state-issued ID or U.S. military ID.
Once you enroll in Clear or Clear Sports, you should link your U.S.-based Hertz Gold Plus Rewards account to your Clear or Clear Sports account here. Once you have a valid U.S. driver's license as well as fingerprints and a photo associated with your Clear membership, you'll be able to use Hertz Fast Lane powered by Clear at select Hertz locations.
Bottom line
If Clear is available at your home airport or one you visit frequently, the program could be a big time saver for your future travels, regardless of whether you have TSA PreCheck. Even if you have PreCheck, the reality is that there's often just a single TSA staffer checking IDs and boarding passes for the PreCheck line, alternating with other non-PreCheck passengers and holding things up significantly.
The idea is that Clear members enjoy more predictable access to security, which means those who check in online and don't check bags can schedule airport arrivals even closer to departure than they would normally. Otherwise, you can still spend more time in your favorite lounge or restaurant, and less time waiting in line for the TSA.
When it comes time to pay for Clear, keep in mind that the American Express Green Card can give you an up to $100 statement credit toward Clear. For your PreCheck or Global Entry membership, you can leverage statement credits (up to $100) from the Chase Sapphire Reserve, the Capital One Venture Rewards Credit Card and The Platinum Card® from American Express.
If you highly value a predictable travel experience and lots of options when it comes time to get through security, then Clear is well worth your consideration.
Ready to enroll in CLEAR? Use code TPG6M to get a six-month free trial through Jan. 31, 2021.
Featured image by Summer Hull/The Points Guy
Additional reporting by Summer Hull and Katherine Fan
SPONSORED: With states reopening, enjoying a meal from a restaurant no longer just means curbside pickup.
And when you do spend on dining, you should use a credit card that will maximize your rewards and potentially even score special discounts. Thanks to temporary card bonuses and changes due to coronavirus, you may even be able to score a meal at your favorite restaurant for free. 
These are the best credit cards for dining out, taking out, and ordering in to maximize every meal purchase.
—
Editorial Disclaimer: Opinions expressed here are the author's alone, not those of any bank, credit card issuer, airlines or hotel chain, and have not been reviewed, approved or otherwise endorsed by any of these entities.
Source: Read Full Article