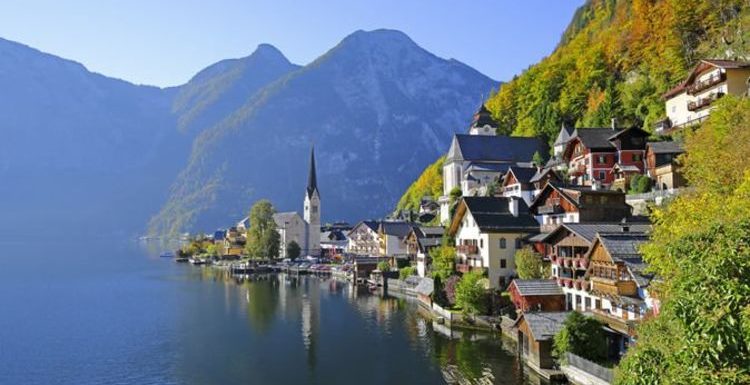 Simon Calder says consumer confidence 'destroyed' by travel rules
We use your sign-up to provide content in ways you've consented to and to improve our understanding of you. This may include adverts from us and 3rd parties based on our understanding. You can unsubscribe at any time. More info
Austria has announced that Britons' vaccine certificate will only be valid for nine months. In a move triggered by fear of waning immunity from Covid vaccines, Austria is putting a deadline on how long Britons' vaccinations are valid for.
The 270 days deadline, which equals to nine months, means that Britons who want to travel to the Central European country need to do so sooner rather than later.
Britons can also show a negative test or proof of recent recovery, but these alternatives come with their own set of requirements.
The most important change to the travel rule is the need to self-isolate for between five and 10 days if your vaccination has "expired".
While Austria may not be Britons' most common holidaying destination, and the move impacts only a few, it may be a precursor to a bigger trend.
READ MORE: Horror moment drug runners ram tourists on Spanish beach – video
Once the booster roll-out starts, what will be considered fully jabbed?
Will Britons who've had their two shots be allowed to travel or will only the boosted enjoy accrued freedoms?
Health passports and constantly changing rules – both in the UK and internationally – are already somewhat confusing for most holidaymakers.
The latest things are health passports and booster jabs.
The next big thing may well be immunity expiration, if Austria is anything to go by.
Austria is currently the only European country having put a deadline on how long the UK vaccines are valid for.
As part of the European Union, however, Britons could see more countries follow suit.
At the moment, alternatives to fully jabbed status are a negative Covid test or proof of recent recovery from Covid, and both will continue to be valId.
However, a Government source said: "The assumption is that you will be required to have the most up-to-date health passport.
"So if the advice is to have a booster six months after your second jab, then that is what you'll need," the source told The Mail on Sunday.
The booster jab was proposed as a means to give more protection to the vulnerable.
It is increasingly looking as if it will become a requirement without which travel – and life – will not be able to go back to normal.
But will a booster jab be enough for Austria? Does it extend the vaccination expiry date?
It seems nothing is certain at the moment.
The booster jab campaign is set to start in September, but it will take time to fully roll out.
Britons hoping for a holiday abroad may wish to take advantage of the current state of things and book their flights before everything changes again.
The next UK travel rules update is expected on August 25.
Source: Read Full Article