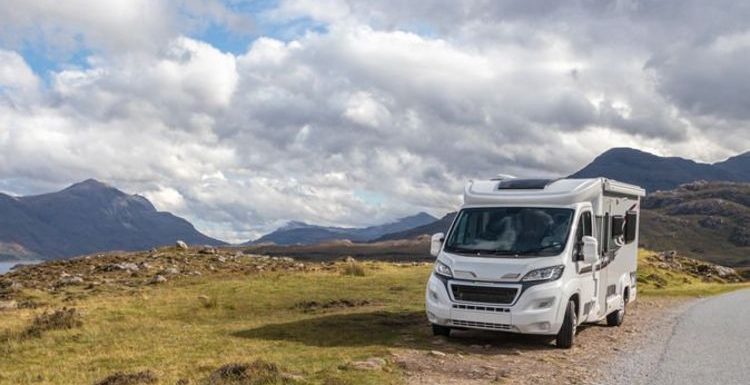 GMB: Mike Parry furiously rants about 'tin can' caravans
We use your sign-up to provide content in ways you've consented to and to improve our understanding of you. This may include adverts from us and 3rd parties based on our understanding. You can unsubscribe at any time. More info
Campervan and motorhome owners looking to cash in on their vehicle can now rent them out. There are 10,000 vehicles from all over Europe on Paulcamper, and with Britons increasingly embracing the caravan lifestyle, there is big money to be made.
PaulCamper CEO, Dirk Fehse, said: "I am really pleased to see so many British holidaymakers are interested in camping holidays.
"There is no doubt the pandemic and associated lockdowns have changed travel views and attitudes.
"The camping trend can almost no longer be described as a trend, I see it rather as a general rethinking when it comes to considering travel options."
Camping and caravan holidays have never been more popular.
READ MORE: Horror moment drug runners ram tourists on Spanish beach – video
But while Britons discover the many benefits of a camping and caravan staycation, not everyone can afford their own vehicle.
This is where platforms like PaulCamper come in.
Peer-to-peer rentals have exploded over the last few years.
The most successful, and famous, example of the concept is Airbnb.
Renting directly from people instead of companies is the option of choice for many holidaymakers.
Campervans and motorhomes were bound to follow this trend.
Dirk said: "I'd encourage anyone who owns a motorhome or campervan and has it just sitting there when not used to consider joining us and secure a rental income."
Most owners don't use their campervans all year round, which means that renting them out whenever they're not on holiday could be a smart move.
Dirk continued: "Additionally, whether a seasoned camper or new to the experience, I hope all of our UK renters are excited by PaulCamper's diverse range of motorhomes and campervans available for their staycations."
For renters, the option to try out a campervan lifestyle without having to invest in their own vehicle is an attractive option.
With many Britons opting for staycations this year, traditional holiday rentals have been overwhelmed and many were fully booked early in the season.
A caravan holiday is a staycation staple, and Britons are rediscovering how fantastic a camping trip can be.
Motorhome ownership is booming in the UK.
The pandemic has turned many Britons into camping enthusiasts, and the Caravan and Motorhome Club has experienced a 14 percent membership increase last year.
The trend is set to continue and caravan holidays won't disappear, even if the travel rules and restrictions are relaxed.
Whether it is renting out their campervan, investing in one or trying out a motorhome holiday, Britons have embraced a staycation on wheels.
Source: Read Full Article