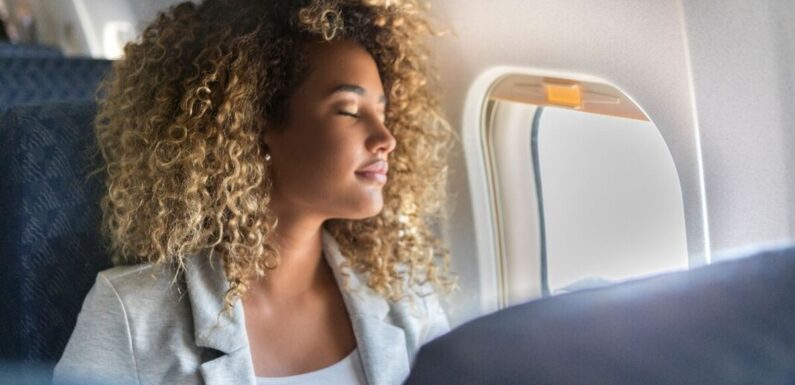 Ever tried to beat airline seating restrictions? A travel expert has warned Britons against a hack that's gone viral on social media platforms such as TikTok.
The majority of budget airlines charge tourists to pick a seat. This means if tourists don't want to pay, they might not get to sit together.
A hack that's gone viral on TikTok suggests tourists can book the aisle and window seat if they want extra room.
The hack relies on no one wanting to book the middle seat, leaving the passengers with an extra seat and more room to spread out.
However, a travel expert has said the hack is unlikely to work and Britons shouldn't bother with it.
READ MORE British tourists issued Spain holiday warning
Michael Corrigan, founder and CEO at Trtl, said: "While this is a nice idea, this is highly unlikely to work.
"The first major hurdle is that many long haul flights are fully booked, so staff will simply direct passengers with unassigned seats to the one between you and your travel partner.
"And on those less busy flights? Many travel providers won't let you book seats like this, their online booking platforms restrict it."
Don't miss…
The best places in the UK to retire named – full list[RETIRE]
Europe's sunniest winter hotspot is 'an amazing town'[INSPIRATION]
British tourists issued bedbug warning – key signs[WARNING]
Many flights are fully booked so there's unlikely to be spare middle seats for passengers to store their stuff.
Michael said: "If you really want that extra space, you can book the seat in the middle too.
"However, don't expect to be particularly popular, you'll get extra room at the expense of other potential passengers."
We use your sign-up to provide content in ways you've consented to and to improve our understanding of you. This may include adverts from us and 3rd parties based on our understanding. You can unsubscribe at any time. More info
Most airlines will assign passengers seats at check-in, but travellers won't get a choice of where to sit.
Although most travellers will put passengers who book together next to each other, there's one budget airline that generally sits groups apart.
An etiquette expert has shared their advice for boarding and disemrbaking a plane without breaking the rules.
Source: Read Full Article