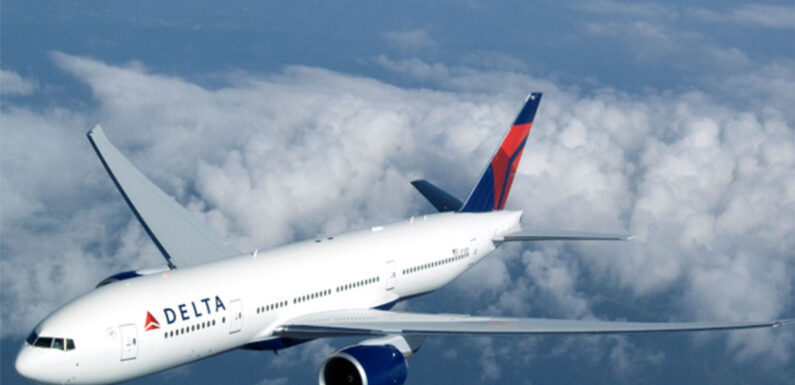 Delta will simplify the process for earning SkyMiles status, basing accrual solely on expenditures rather than on a combination of expenditures and air mileage. 
In addition, the carrier will implement stricter access rules for Sky Club lounges in a continued effort to reduce crowding.
Accrual changes will take effect Jan. 1 for status levels to be earned for 2025. The first changes for lounge access will go into effect on Jan. 1, with more to come in 2025. 
Under existing SkyMiles rules, members earn loyalty status through a combination of meeting minimum spending thresholds and flying either a minimum number of qualifying miles or qualifying flight segments. 
For example, SkyMiles members for 2024 can achieve the first status level, Silver Medallion, by flying either 25,000 qualifying miles or 30 qualifying segments in combination with spending at least $3,000 on qualifying flights or $25,000 via a co-branded Delta American Express card. Basic economy fare purchases don't count toward dollars, miles or segments. Flyers receive bonus qualifying miles for booking premium cabins.
The simplified accrual system will do away with qualifying miles and segments. Instead, flyers will qualify for Medallion status through expenditures only. 
SkyMiles members will earn one qualifying dollar per dollar spent on Delta-marketed flights, including on partner airlines. They'll also earn one qualifying dollar per dollar spent on Delta Vacations packages and on car rentals and hotels booked via Delta channels.
In addition, holders of Delta co-branded credit cards will earn one qualifying dollar per $10 they put on SkyMiles Reserve or Reserve Business American Express card and one qualifying dollar per $20 they spend with a SkyMiles Platinum or Platinum Business card. 
SkyMiles members will earn 2025 Silver Medallion status with 6,000 qualifying dollars; Gold Medallion, 12,000; Platinum Medallion, 18,000; and Diamond Medallion, 35,000.
While the details differ, Delta's move toward a new accrual process has similarities to the change American Airlines made to its AAdvantage program in 2022. American did away with minimum flying thresholds and placed a larger emphasis on total expenditures on American flights and products and with co-branded American credit cards. 
Delta's stricter entry rules for lounges comes as lounge visitation continues to exceed lounge capacity, the carrier said. 
Beginning Jan. 1, anyone who would otherwise be eligible for Sky Club entry through their American Express card will be denied access if they are flying on a basic economy ticket. 
Also on Jan. 1, Sky Club access will no longer be a perk for holders of SkyMiles Platinum and Platinum Business cards. 
In 2025, limits will take effect for SkyMiles Reserve and Reserve Business card holders. Beginning Feb. 1, those cardholders will be restricted to 10 club visits per year instead of having unlimited visits. 
Also beginning Feb. 1, 2025, holders of the Platinum Card by American Express will be limited to six club visits per year instead of unlimited visits.
Delta also implemented a series of new Sky Club entry limitations this year in an effort to curb crowding.
Source: Read Full Article