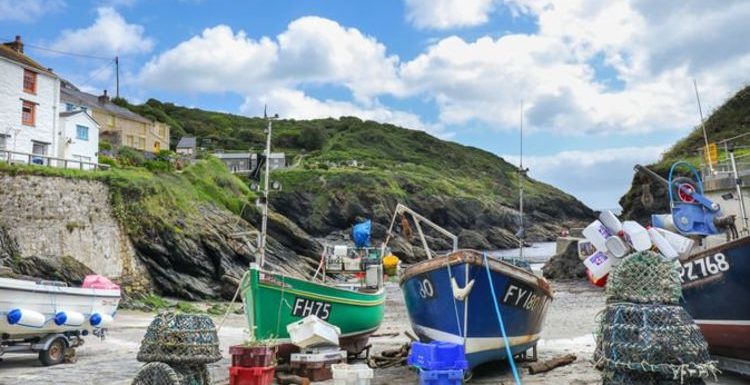 Cornwall: Kim Conchie says there is a 'perfect storm' in county
We use your sign-up to provide content in ways you've consented to and to improve our understanding of you. This may include adverts from us and 3rd parties based on our understanding. You can unsubscribe at any time. More info
Cornwall can't please everyone and furious holidaymakers are taking to social media to vent their frustration with the staycation mainstay. With everyone heading to the peninsula, the prices can seem much higher than going overseas.
Where a cheap overseas holiday in the sun used to be the go-to for summer, it's been replaced by a staycation in Cornwall.
The main complaint about Cornwall is the price.
One poster who had an overseas trip booked but was considering Cornwall as an alternative was not impressed.
They said: "We have a holiday booked abroad and when it looked like it may be cancelled I looked at Cornwall.
READ MORE: 'Save a fortune!': Money-saving tips for a bargain staycation
"It was the same price for half the duration and no food or drink included.
"Extortionate prices, a shame as looks absolutely beautiful when the weather is behaving."
With everyone heading to the peninsula, the prices can seem extortionate, especially compared to overseas.
Another poster agreed: "Completely true, I spoke to someone who booked an Airbnb this week for what he thought was £840 a week only to find out later that it was a night!"
While these prices may not be the norm, staycation can quickly become more expensive than an overseas holiday in the sun.
Countries like Spain and Greece have become synonymous with a cheap holiday abroad and Britons may be missing the euro prices.
In Cornwall, not only are prices in pounds, but they have been inflated due to popular demand.
The peninsula, renowned for its beauty, is attracting droves of tourists every year and many have been delighted with their stay.
Happy holidaymakers cannot stop raving about the landscape of the place.
One Twitter user said: "I just can't get over how beautiful Cornwall is. I'm sure it gets better every time we visit."
Another user said: "I am sat on a beach in Cornwall […]. It's pretty perfect."
And one perfectly summed up how most tourists feel: "Cornwall is stunningly beautiful."
That the beauty of Cornwall comes with a price tag is no secret, but with cheaper overseas alternatives not having been options for a long time, Britons seem to be in shock.
Staycations were touted as cheaper alternatives to flying overseas before the pandemic, however, they have not turned out that way for Britons stuck at home during Covid.
This year, a holiday in the UK could turn out to be the "same price as abroad for half the time" and tourists should watch out for "extortionate" prices.
But it may be worth it to go to one of the most "beautiful" places on Earth, with Cornwall regularly appearing in best coastlines in the world lists.
Source: Read Full Article