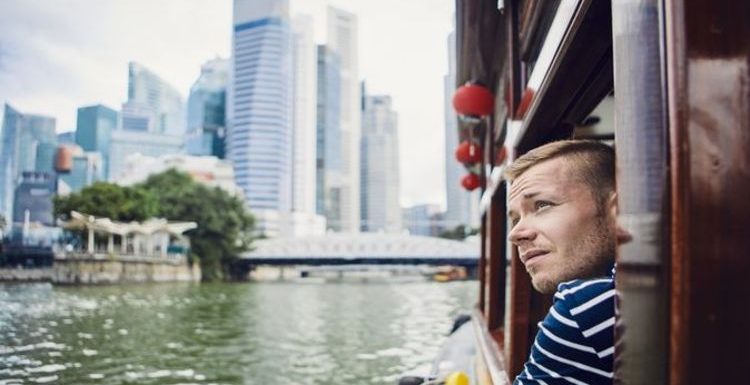 Brexit: British expat discusses difficulty of living in Spain
We use your sign-up to provide content in ways you've consented to and to improve our understanding of you. This may include adverts from us and 3rd parties based on our understanding. You can unsubscribe at any time. More info
As Singapore is a very multicultural country, expats can expect a warm welcome from residents when they arrive. An estimated 50,000 British people live in Singapore, which is one of Asia's major trade hubs.
As part of the HSBC Expat Explorer survey, expats shared their tips and advice for moving to Singapore.
Salaries are high in Singapore and many expats are able to enjoy a better standard of living than they had in the UK.
However, one expat warned: "Income in Singapore may seem to be very high with very low tax rate but beware house rental is getting too expensive, and tighter measures have made it harder for foreigners to buy property."
Accommodation can be very expensive in Singapore and some expats experience difficulties when they first move.
The majority of Singaporean citizens live in public housing flats which are regulated by the Government.
Many expats live in private apartment blocks that often have good communal facilities such as a swimming pool or gym.
Another expat added: "Research the real cost of living i.e food and alcohol prices, health care, air con, utilities plus rental, transport, travel and schooling before moving, don't just focus on tax rates.
"Less tax can be eaten up by other expenses."
It's always important for expats to look at the big picture before deciding to relocate overseas.
While their wages may be higher in Singapore, other essential costs could raise the cost of living significantly.
As apartments can be fairly small, many expats choose to eat out a lot when they move to Singapore.
Although fine dining can be very expensive, Singapore has one of the best street food scenes in the world.
Expats can enjoy world class Indian, Chinese, Malaysian and global cuisine at one of the local street markets or food courts.
One expat said: "Read up on all the public rules and fines that come with it, for example 'no chewing gum', 'no spitting' etc."
On the spot fines are fairly common in Singapore and expats will need to learn and respect local laws.
Being drunk and disorderly in public could result in a S$5,000 (£2,500) fine or even up to 15 years imprisonment.
Expats could also be fined for littering, chewing gum, or drinking and smoking in some public areas.
Most expats felt they had a great quality of life in Singapore and would recommend it as a destination.
One expat said: "It's financially good, the quality of life is good, education for children is good and there are more travel opportunities.
"As a family we all now have a global view and have experienced different cultures through living it."
Another added: "Singapore actually has a lot to see and visit. Besides the popular tourist spots, there are a number of places which are very special and exclusive. For example, the wetland reserve or botanic gardens."
Source: Read Full Article