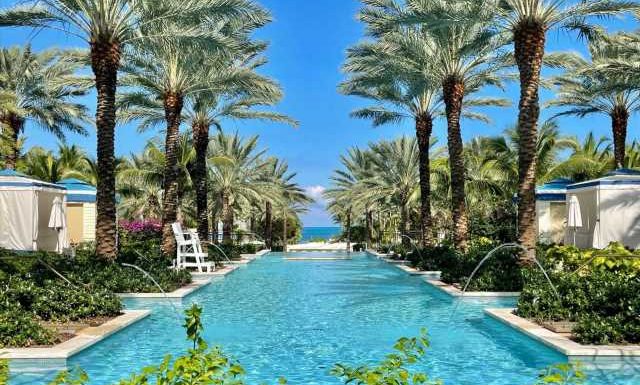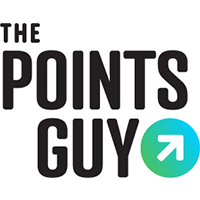 Load Error
A good hotel room is a portal to a calmer world. Close that door at the end of the day, draw the curtains, and you could be literally anywhere: Your only reality is the ambiance of the room's aesthetic.
For more TPG news delivered each morning to your inbox, sign up for our daily newsletter.
But as COVID-19 continues to ravage the globe, travel has changed significantly. With spring break and summer vacations canceled, most people stayed locked down for many months — and hotels have been some of the hardest-hit companies in the industry.
Whether you're jonesing for a one-night staycation or contemplating a longer-term escape, which mode of lodging offers you the best value: hotels or Airbnbs? We've crunched the numbers for you.
The nitty-gritty: Hotels vs. Airbnbs in 2020
The coronavirus pandemic has brought one silver lining for hotel aficionados: more affordable rates. Hotel chains have struggled since day one of the outbreak. Occupancy plunged from leisure and business travelers alike, with the all-time lowest declines during the week of April 11, when revenue per available room dropped by nearly 84%.
And unfortunately, the outlook for 2021 continues to look bleak, with a June 2020 McKinsey report predicting that hotels may not recover to pre-pandemic revenue until 2023 — a perspective shared by other industry experts including CBRE and Tourism Economics.
As a result, properties worldwide have offered unprecedented discounts for both cash and points stays, from dirt-cheap nightly rates in luxury hotels to the $30,000 offer for digital nomads to live at the Anantara Veli Maldives for a full year.
Related: You might want to live and work out of these hotels in 2021
In contrast, the demand for private home rentals has risen throughout 2020 in many destinations, according to multiple industry sources. Short-term rentals outperformed hotels in 27 destinations worldwide, according to hotel benchmarking firm STR, and average nightly rates increased by 7% when comparing July 2020 against July 2019 data.
Airbnb is the lead player in the short-term home rental space, with more than 7 million properties worldwide, according to the New York Times, and has been largely responsible for the rise in rates. As quarantine lockdowns progressed in places like New York, people have flocked to more relaxed destinations such as Miami and Austin.
Inquiries for long-term stays over 28 nights increased by 50% in 2020 compared to 2019, according to Airbnb in September 2020, leading to a shortage of supply to meet growing demand.
So what do hotels have to offer?
NerdWallet researchers discovered that the average cash rates for close-in hotel bookings dropped to $157 per night in 2020, compared to 2019 averages of $257 per night. However, points stays during non-promotional times remained largely the same — you'll find the best rates during promotion periods.
Regardless of how you pay, hotels want your business more than ever, and deals can be found for one-night stays and near-permanent residence alike. In addition to discounts directly through hotel websites, a slew of third-party companies are sharing the love including HotelTonight, Hotels.com, Expedia, Priceline and more.
Furthermore, hotels have partnered with credit cards to double-stack the savings as well. American Express and Chase regularly offer incentives in the form of bonus points, statement credits and more. Finally, cash-back opportunities abound, whether you quadruple-stack Hilton bookings for extra points or opt for cash back through Hotels.com.
Related: TPG's Katie Genter shares a list of 31 hotels to live from
With rates lower than rent in some cities with a high cost of living, it's not surprising that some people are opting to ride out the pandemic in public properties.
During a recent move, TPG Lounge member Christopher Conard booked a six-month stay at the InterContinental San Francisco for an average of $4,000 per month. Conard chose the property for its location and quality, and the cost was below market average for similar apartments in the area before calculating in the value of the points he would earn.
Video: This Ultra Luxe, 6-Bedroom Villa in Jamaica Has a Chef, Infinity Pool, and On-Site COVID T (Travel + Leisure)
Psychologist offers tips to upset Chiefs fans

KSHB Kansas City, MO


Authorities seek tips after 2 shot, killed inside vehicle in Aldi's parking lot

WESH Orlando


Psychologist offers tips to upset Chiefs fans
A Kansas City metro psychologist offers tips to upset Chiefs fans after the Super Bowl loss.


KSHB Kansas City, MO



Authorities seek tips after 2 shot, killed inside vehicle in Aldi's parking lot
Authorities seek tips after 2 shot, killed inside vehicle in Aldi's parking lot


WESH Orlando

Conard also told TPG that he was upgraded to a top-floor one-bedroom specialty suite for the duration of his stay — a room that typically goes for $300 a night.
Of course, hotels come with a slightly higher risk of contracting COVID because of shared air circulation and higher rates of turnover. SmarterTravel experts recommend requesting rooms that have been aired out for at least 24 hours between guests and wiping down all surfaces with disinfecting cleaner as precautions.
Related:
How to ward off coronavirus in your hotel room
The 3 things I do before every hotel stay during the pandemic
What your hotel stay will look like in a post-pandemic world
Still, TPG Lounge member Jonah Pregulman leaned toward hotels over Airbnbs. Pregulman found a special rate for travel nurses at a Home2 Suites for $80 a night before taxes. "My Airbnb canceled on me five days before I showed up," he told TPG, and he is still waiting on a refund. "Airbnb customer service is terrible."
Why won't Airbnbs drop their rates?
Home rental rates may likely remain high for some time to come based on demand. Multiple Airbnb hosts told TPG that their inquiry volumes have skyrocketed in recent months, with most requests spanning 30 to 60 days. These longer-term rentals represent less work for hosts who have less turnover between guests.
Meanwhile, travelers also reported that they were seeking longer-term escapes, sometimes within their own cities. "People are not booking very far in advance, but booking for longer stays for sure," Katie Pirolt said of her recent experiences as a short-term rental host. Pirolt currently has a tenant who booked a stay from Dec. 31 through March 15.
Related: How to get a COVID test if you're staying at an international vacation home
New York Airbnb host Courtney Dudley has had similar experiences. "We had a handful of 30-day and longer stays at our place upstate," Dudley said, "[Our] stays are all consistently longer than pre-pandemic."
Some locals have used the lockdown as an opportunity to remodel their homes. Max Kerwick and his wife booked longer-term rentals between March and June 2020 in order to complete a home renovation before their first baby was born. On the hosting side, Laura Harris told TPG that she had seen "far more locals booking a getaway than before the pandemic."
A tale of six cities: Hotel rates vs. Airbnb in popular U.S. destinations
I decided to review 24 potential bookings for an early March stay to see if the data would hold up to anecdotal evidence.
For six cities, I tested four types of lodging within a 1-mile radius of a popular neighborhood, all for seven-night bookings between March 1 and March 8. All per-night prices are listed after taxes and fees: Total cost divided by seven nights, rounded to the nearest dollar.
I used Hotels.com for all hotel searches, and chose properties that belong to major chains for consistency. I also selected the lowest-price room for each hotel and booked for two adults.
For Airbnbs, I selected "entire place" and chose superhosts for all rentals, then selected the cheapest property near the comparable hotels. I chose two beds, double or larger, for two-adult rentals (no sofa beds), and one double bed or larger (sofa OK) for one-adult rentals.
The table below shows the nightly rate at that property:
NYC (Manhattan)
Los Angeles (Financial District)
San Francisco (Yerba Buena)
Miami (Downtown)
Austin (Rainey)
Denver (Capitol Hill)
Four-star hotel
W New York — Union Square: $188  
Hotel Indigo Los Angeles Downtown: $150
San Francisco Marriott Marquis: $206
Hyatt Regency Miami: $144
Kimpton Hotel Van Zandt: $126
The Art Hotel Denver, Curio Collection by Hilton: $132
Vacation rental for two adults

Two-bedroom apartment

with two double beds: $293 after 15% weekly discount

Two-bedroom apartment

with two queen beds: $185 after 15% weekly discount

Two-bedroom apartment

with one queen bed and one double bed: $366

Two-bedroom apartment

with two queen beds: $316 after 10% weekly discount

East Austin bungalow*

with two queen beds: $125 after 37% weekly discount (special rate)

Two-bedroom apartment

* with two queen beds: $149  nonrefundable rate or $168 refundable rate after 5% weekly discount
Budget hotel (two-star)

Wingate by Wyndham New York Midtown South/5th Ave:

$90

Holiday Inn Express Los Angeles Downtown West: $133
Holiday Inn Express San Francisco Union Square: $207
Extended Stay America – Miami – Downtown Brickell – Cruise Port: $118
Hyatt House Austin/Downtown: $88
Days Inn by Wyndham Denver Downtown: $81
Vacation rental for one adult

One-bedroom apartment*

with one queen bed: $158 after 17% weekly discount
Downtown studio* with one queen sofa bed: $193

Studio*

with one double bed: $308

High-rise studio*

with one queen bed: $159 after 26% weekly discount

East Austin bungalow*

with two queen beds: $125 after 37% weekly discount (special rate)

Historic carriage house

with one double bed: $113  nonrefundable rate, or $124 refundable rate after 20% weekly discount
*These Airbnbs are outliers where the next-cheapest property costs at least $100 more per night
In almost every single city except for Austin, the Airbnb nightly rate surpassed that of a four-star hotel (in Austin, the Kimpton Hotel Van Zandt costs $1 more per night than an East Austin bungalow 0.8 miles away). And at the lower tiers of comfort, every single Airbnb cost more than a two-star hotel equivalent.
And in some cities with a higher cost of living, some affordable Airbnbs only offered sofa beds.
Bottom line
There are a number of reasons why an Airbnb will always make more sense for certain travelers: if you have small children, for instance, health concerns for high-risk family and friends, a lot of luggage or more than two people in your party.
But from a strict financial perspective, hotel offers and incentives are nearly irresistible right now — and you can work toward your elite status for the future to boot. And for the cherry on top, don't forget about the free housekeeping.
Featured photo by Nick Ellis for The Points Guy.
SPONSORED: With states reopening, enjoying a meal from a restaurant no longer just means curbside pickup.
And when you do spend on dining, you should use a credit card that will maximize your rewards and potentially even score special discounts. Thanks to temporary card bonuses and changes due to coronavirus, you may even be able to score a meal at your favorite restaurant for free. 
These are the best credit cards for dining out, taking out, and ordering in to maximize every meal purchase.
—
Editorial Disclaimer: Opinions expressed here are the author's alone, not those of any bank, credit card issuer, airlines or hotel chain, and have not been reviewed, approved or otherwise endorsed by any of these entities.
Source: Read Full Article