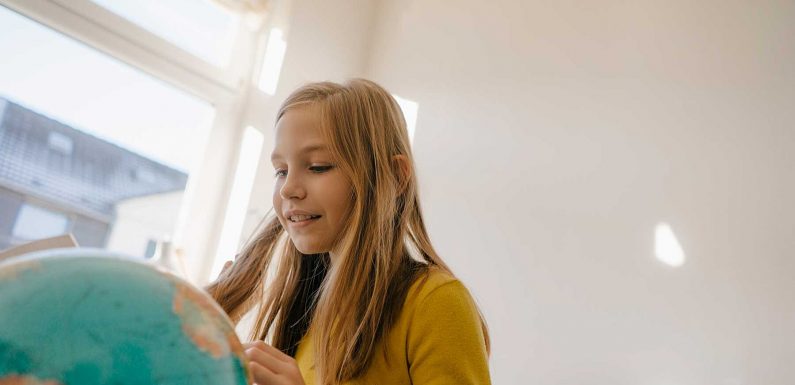 Your kids can travel the world without leaving home.
Many kids (and adults) are still staying home to help combat the spread of COVID-19. Since many schools are participating in virtual learning this year, kids, teachers, and parents are looking for ways to keep kids engaged and learn new things.
One of the most enriching things a kid can do is travel the world with them, but how does a kid learn more about travel and other cultures while they're cooped up at home? Of course, staying home is the most responsible thing you can be doing right now.
But you and your kids can enjoy a little dose of traveling the world with a kid's program called Little Passports. This program lets your kids "travel" by getting real, actual "snail mail" every month from the program's mascots, Sam and Sofia. These mascots go on international adventures and "send back" specially curated boxes of toys and activities to your kids. It's basically an educational subscription box for your kid with the added experience of having a pen pal.
To buy: Early Explorers Subscription Box, littlepassports.com, from $20 per month
In order to start, simply pick your subscription. Little Passports has a handful of subscriptions to choose from, including ones for toddlers, science-themed, or world travel-themed boxes. The first box to arrive will be the Explorer's Kit, with a tiny suitcase, a personal letter from Sam and Sofia, a world wall map, a passport, activity sheets, and special access to games online.
To buy: USA Edition Subscription Box, littlepassports.com, from $16 per month
To buy: World Edition Subscription Box, littlepassports.com, from $18 per month
Every month, Sam and Sofia visit a new country (Italy, Brazil, Japan, you name it) and send your kid another package with stickers and photos of famous landmarks, souvenirs, and a note about their journey.
In a world where giving your kids an amazing international trip is impossible right now, this is a great way to give kids the benefits of travel while staying safe at home.
Subscriptions begin at $16 per month. For more information, visit the Little Passports website.
Love a great deal? Sign up for our T+L Recommends newsletter and we'll send you our favorite travel products each week. 
Source: Read Full Article