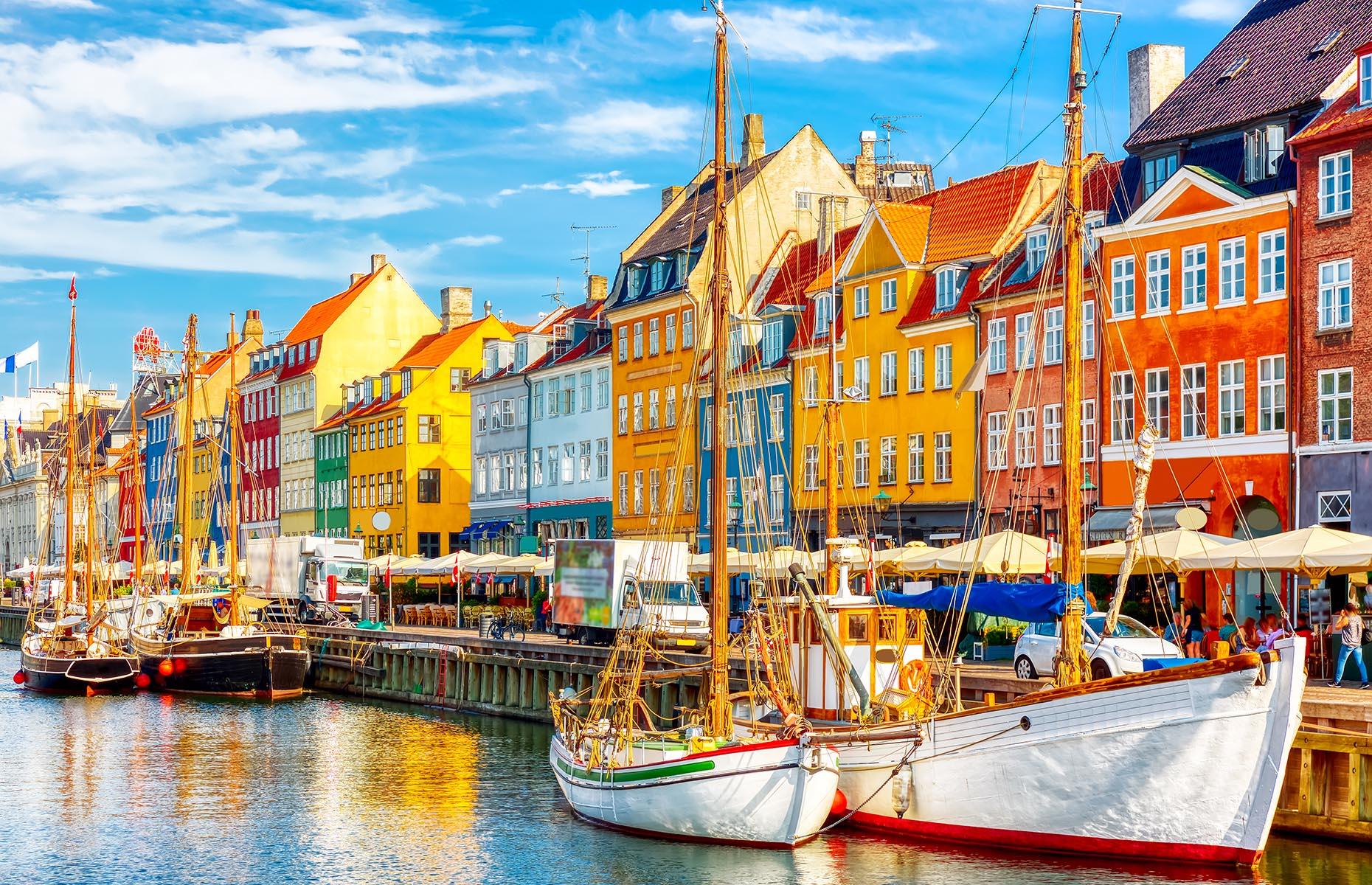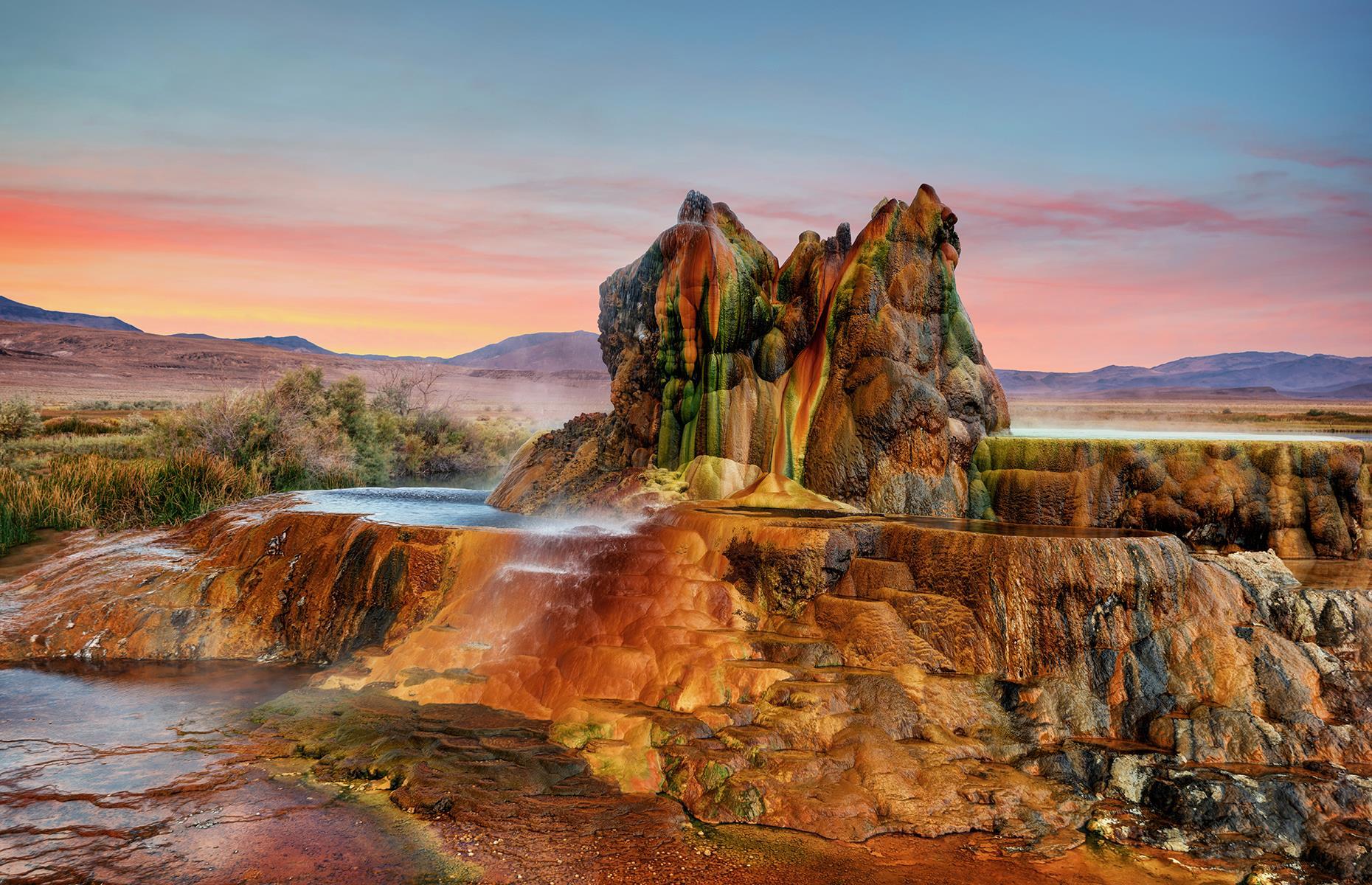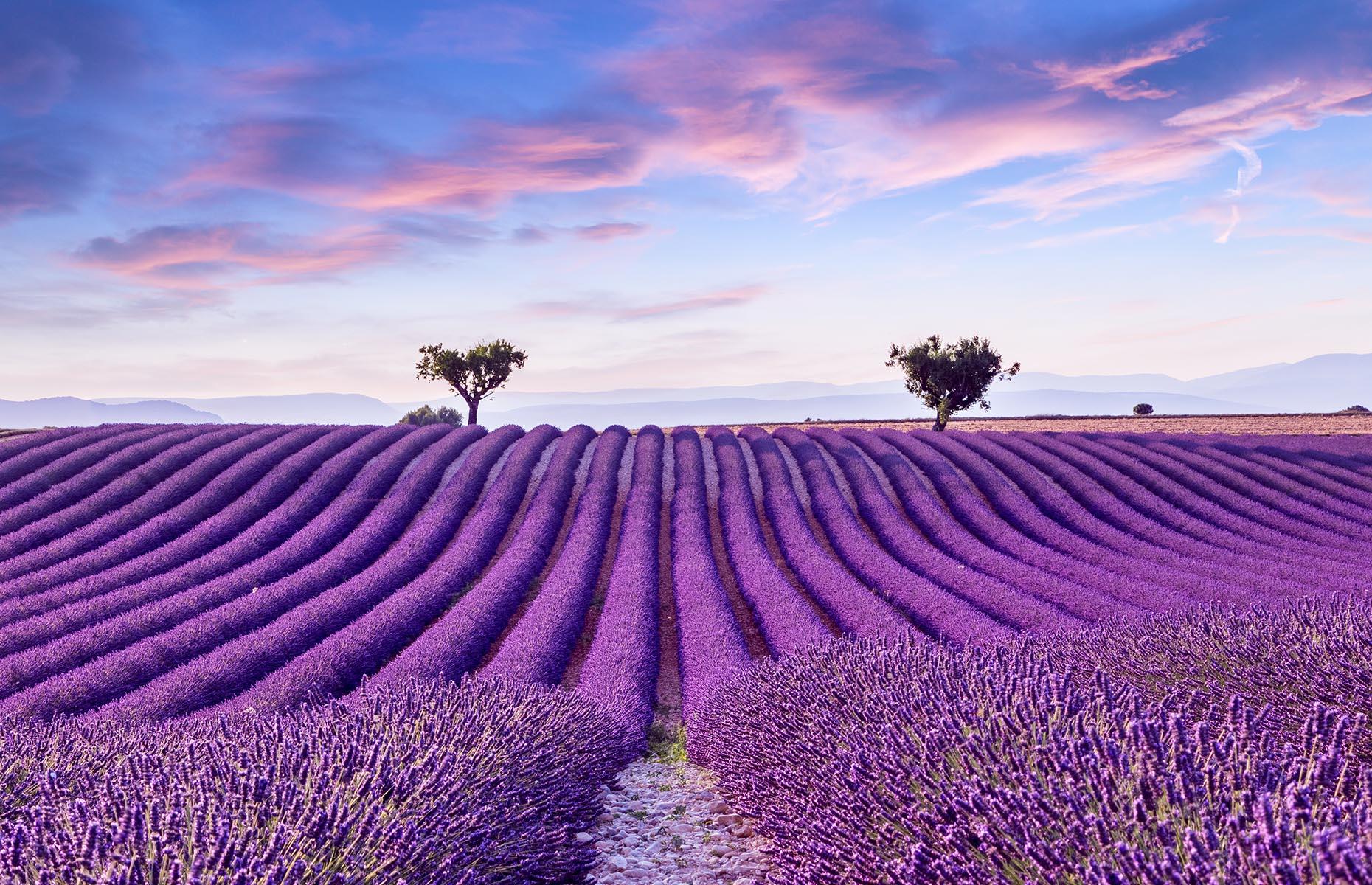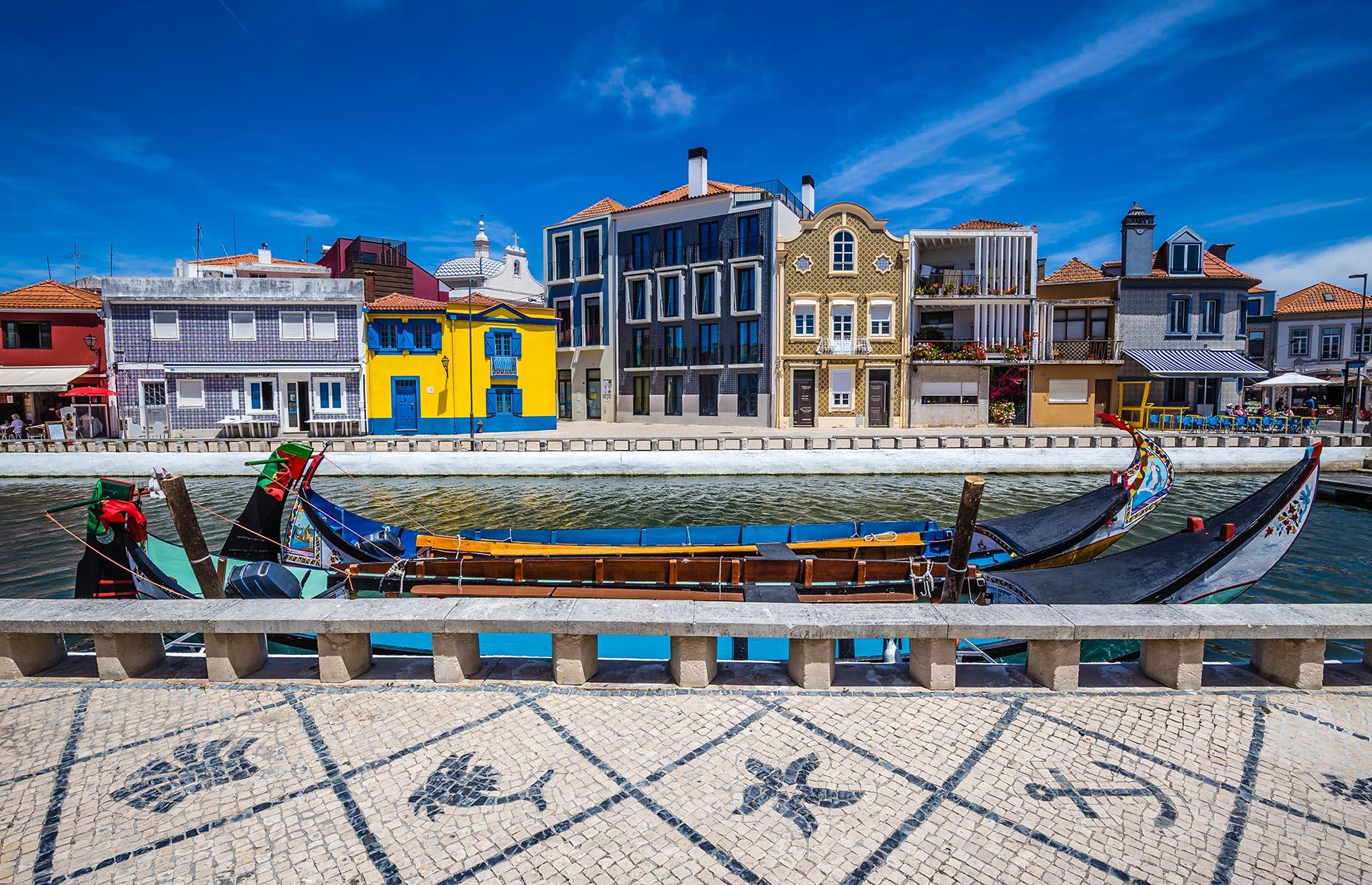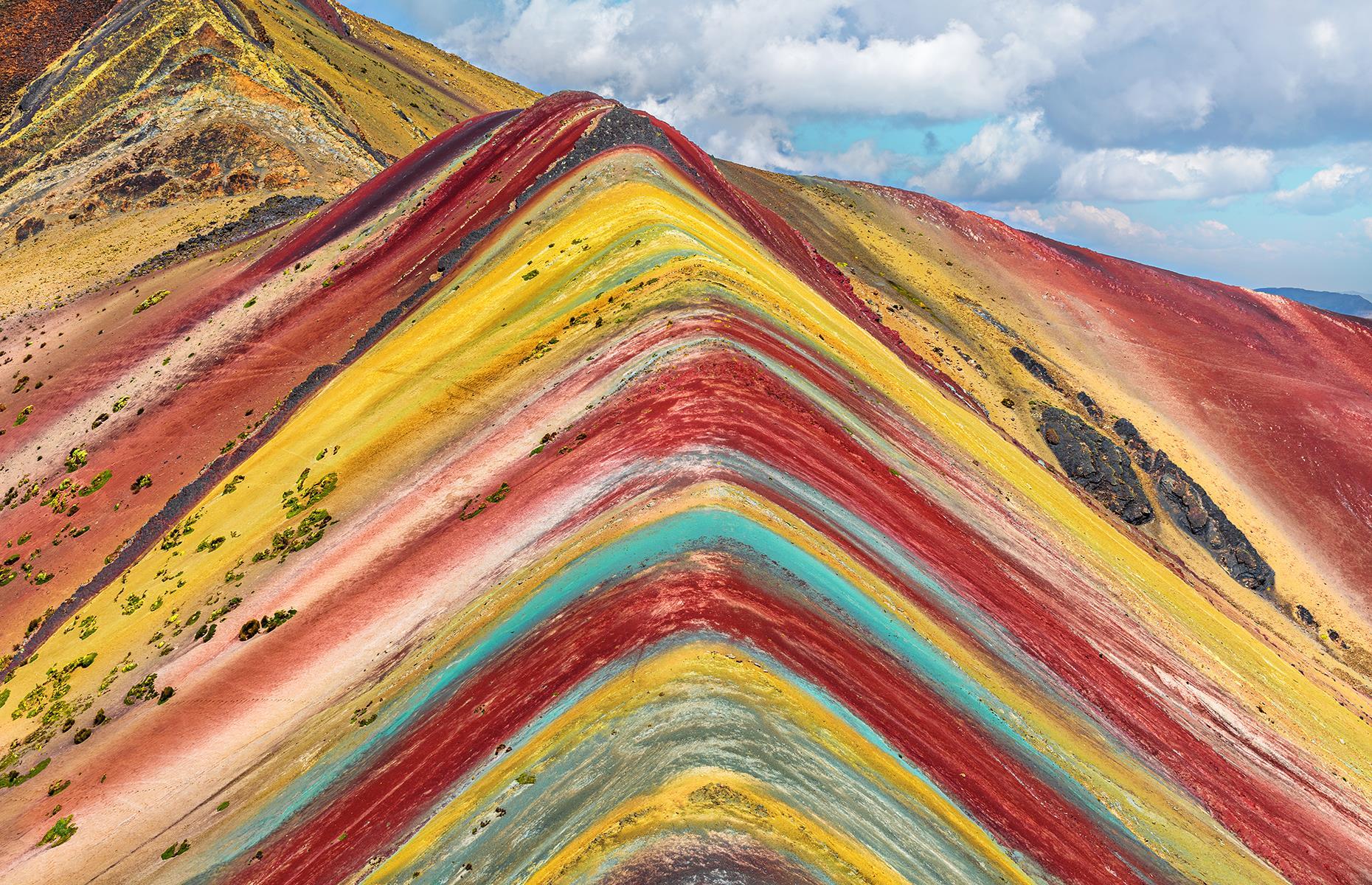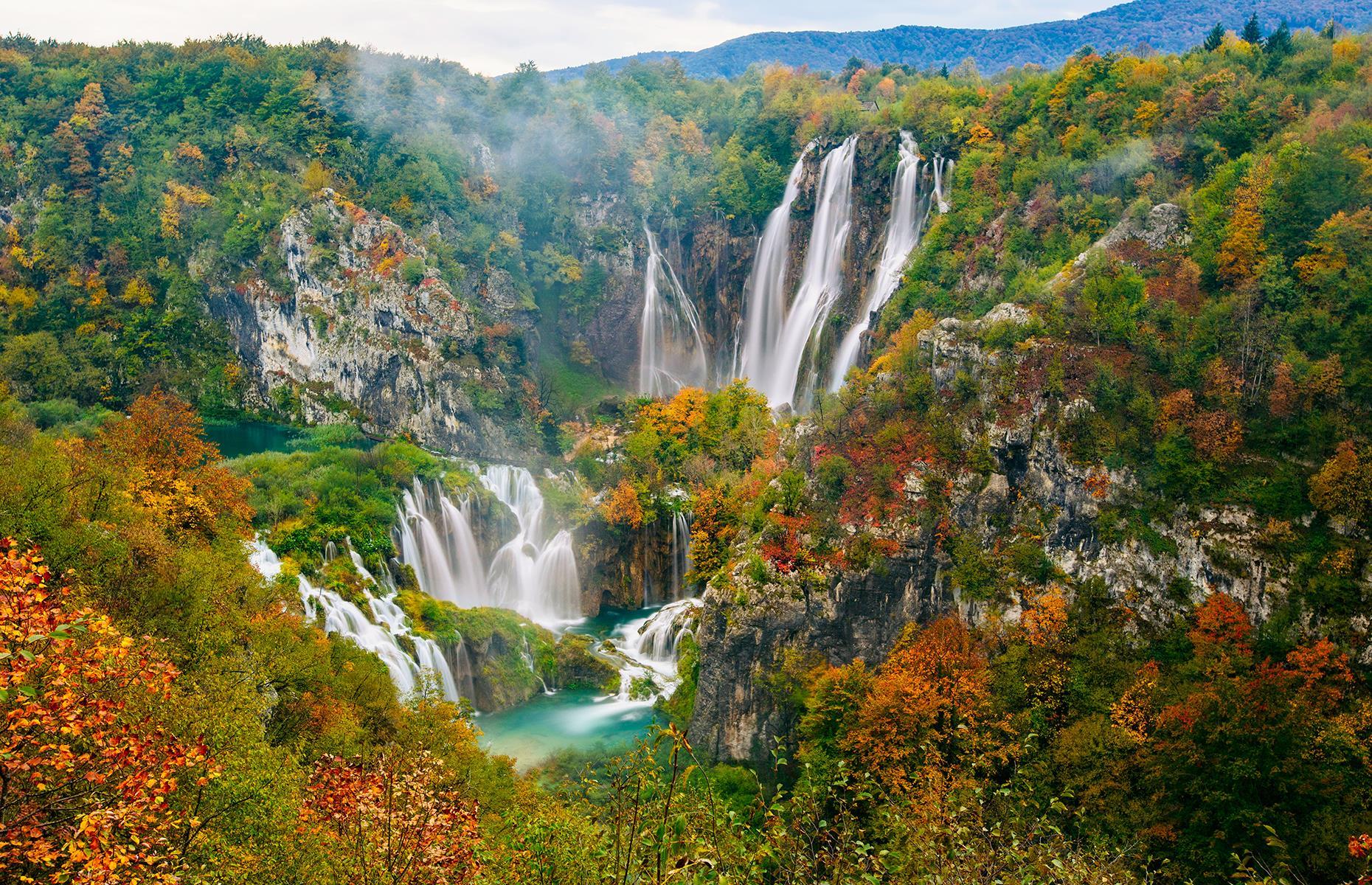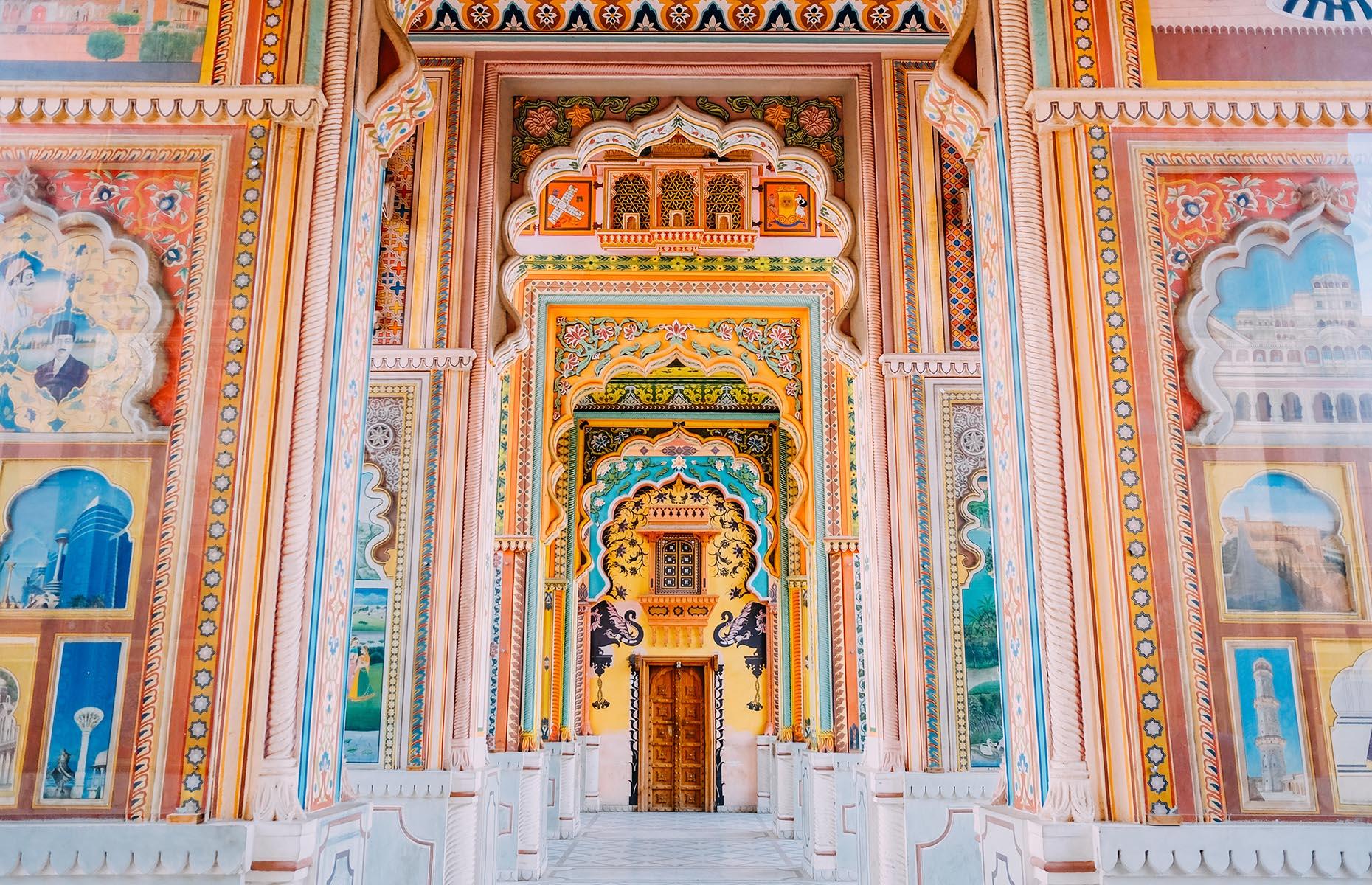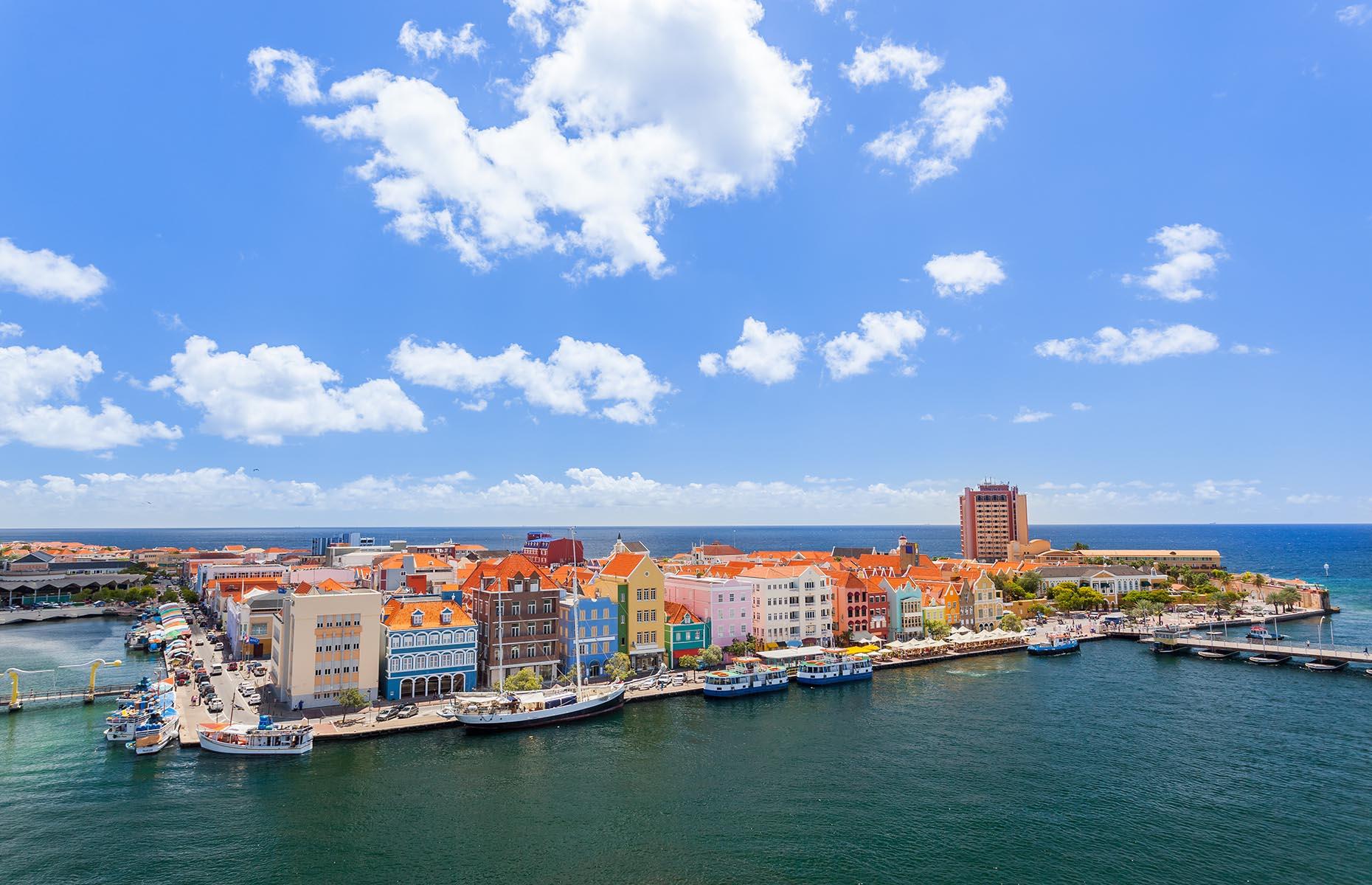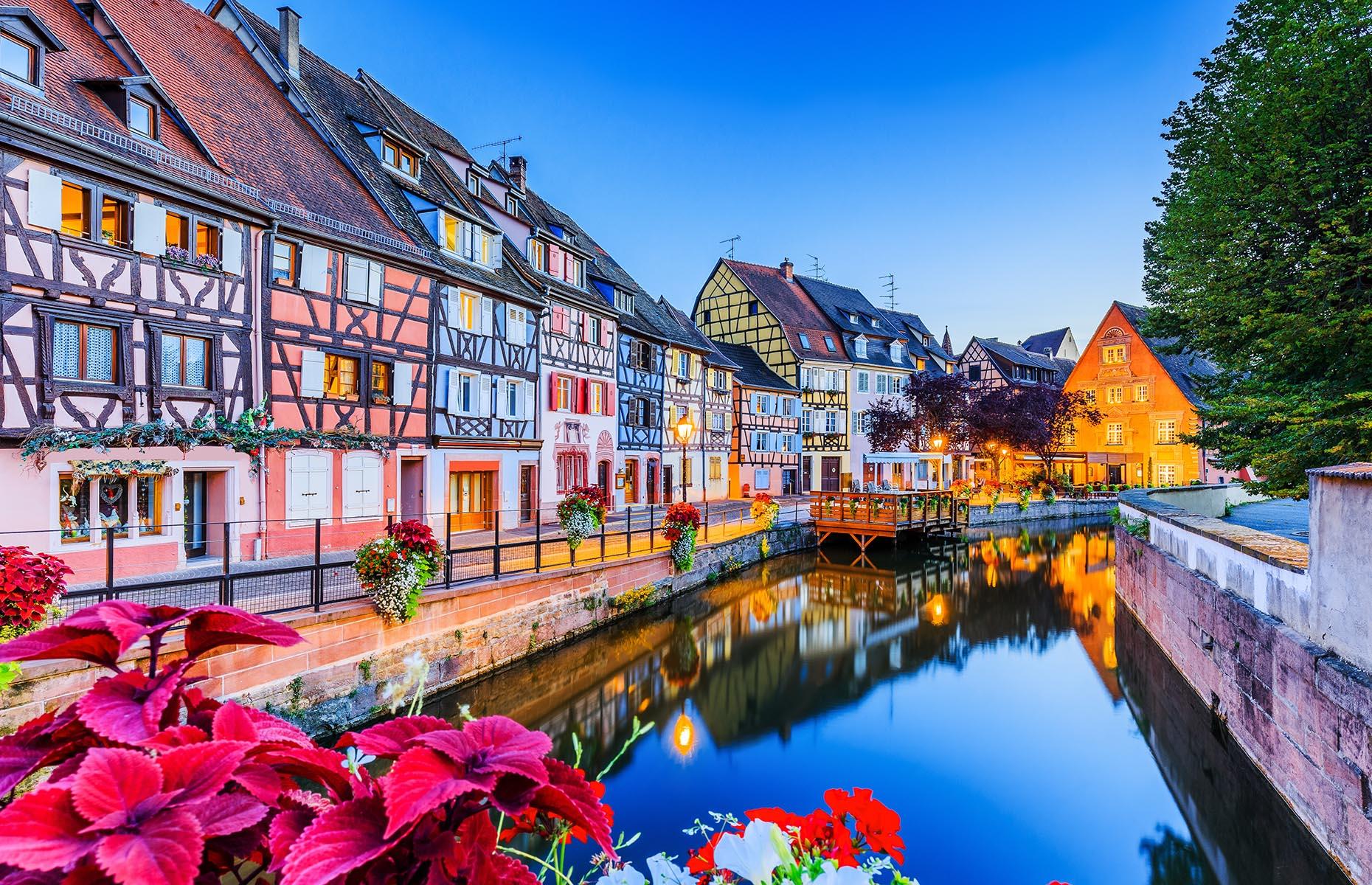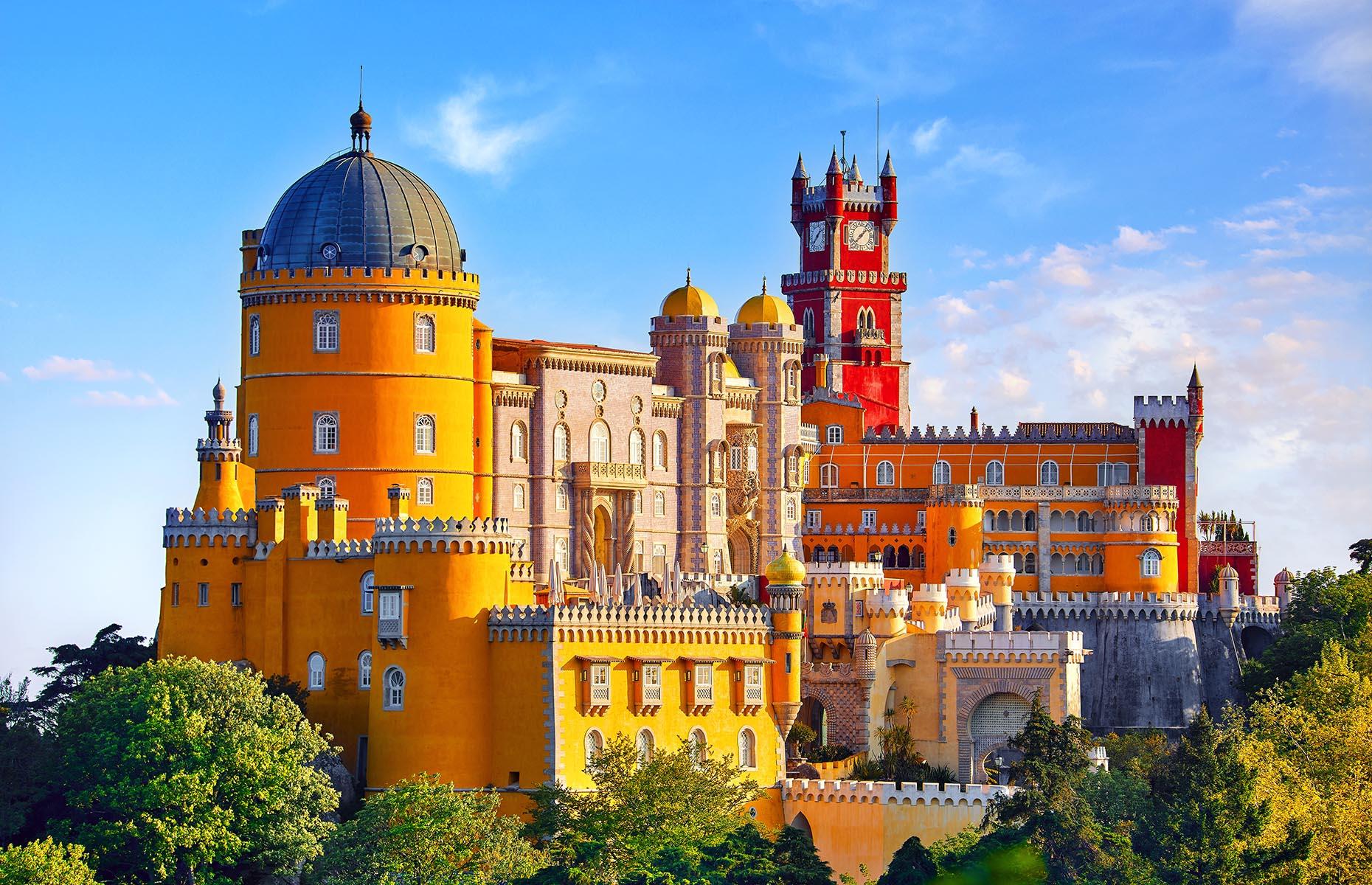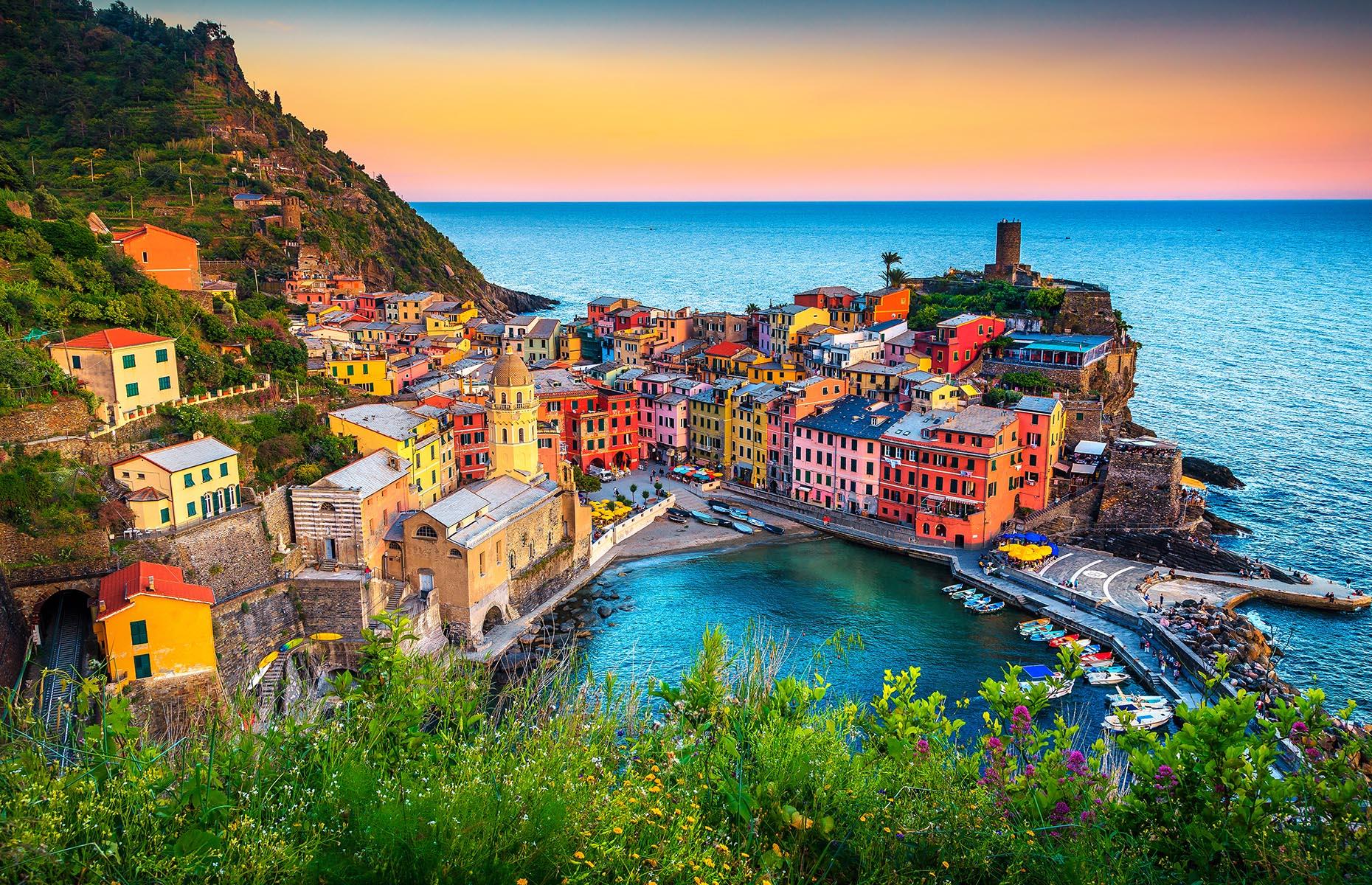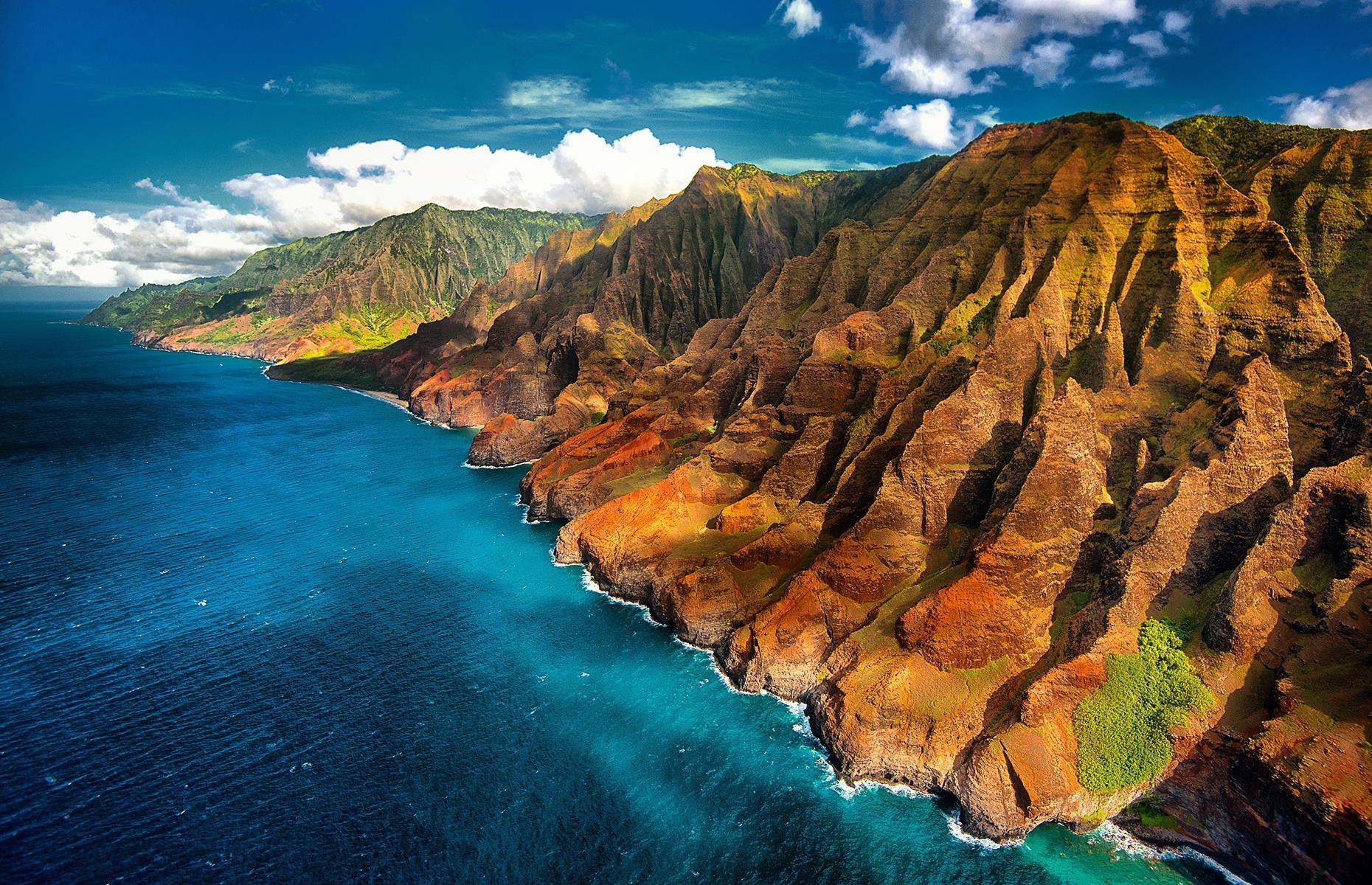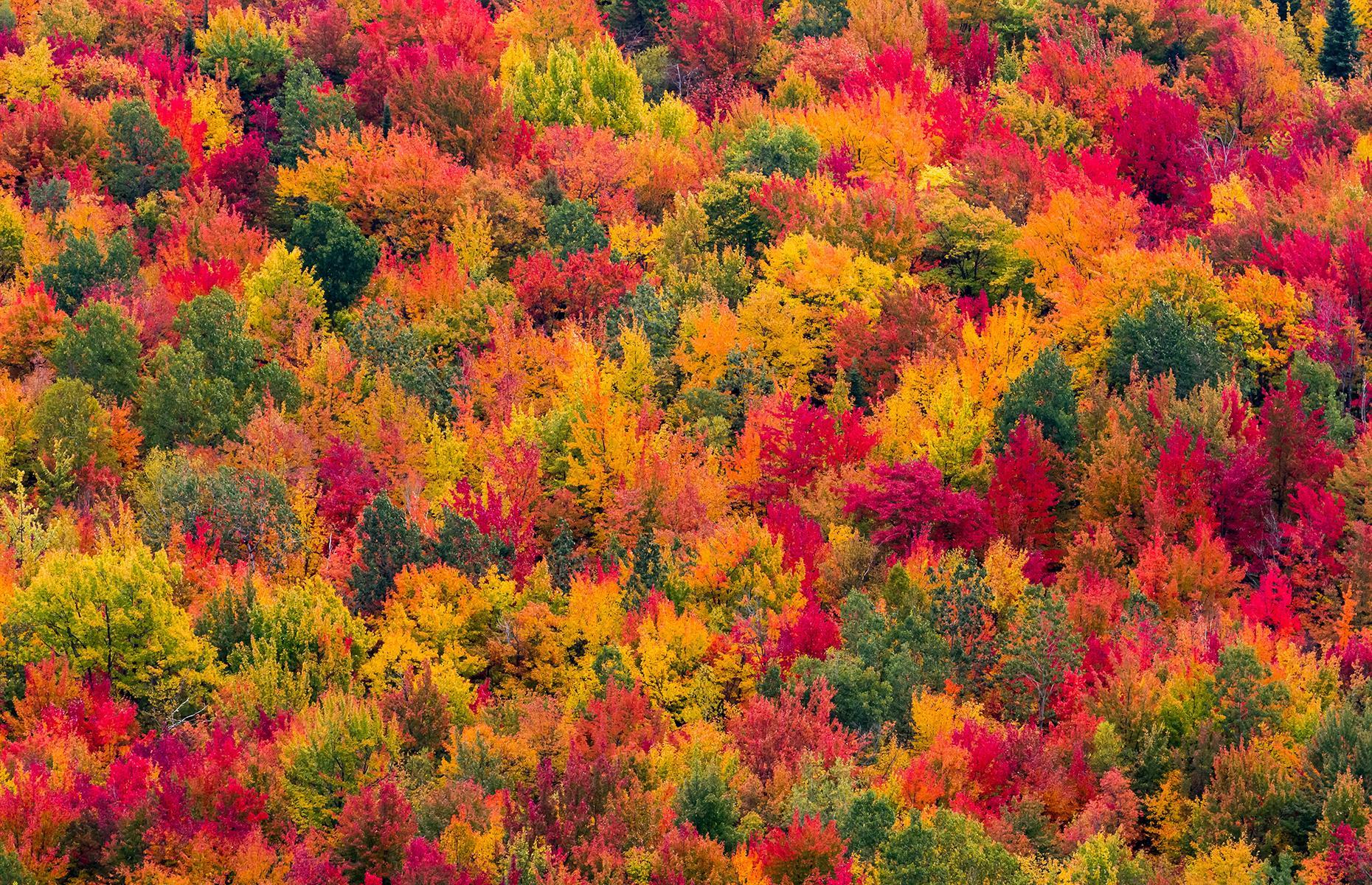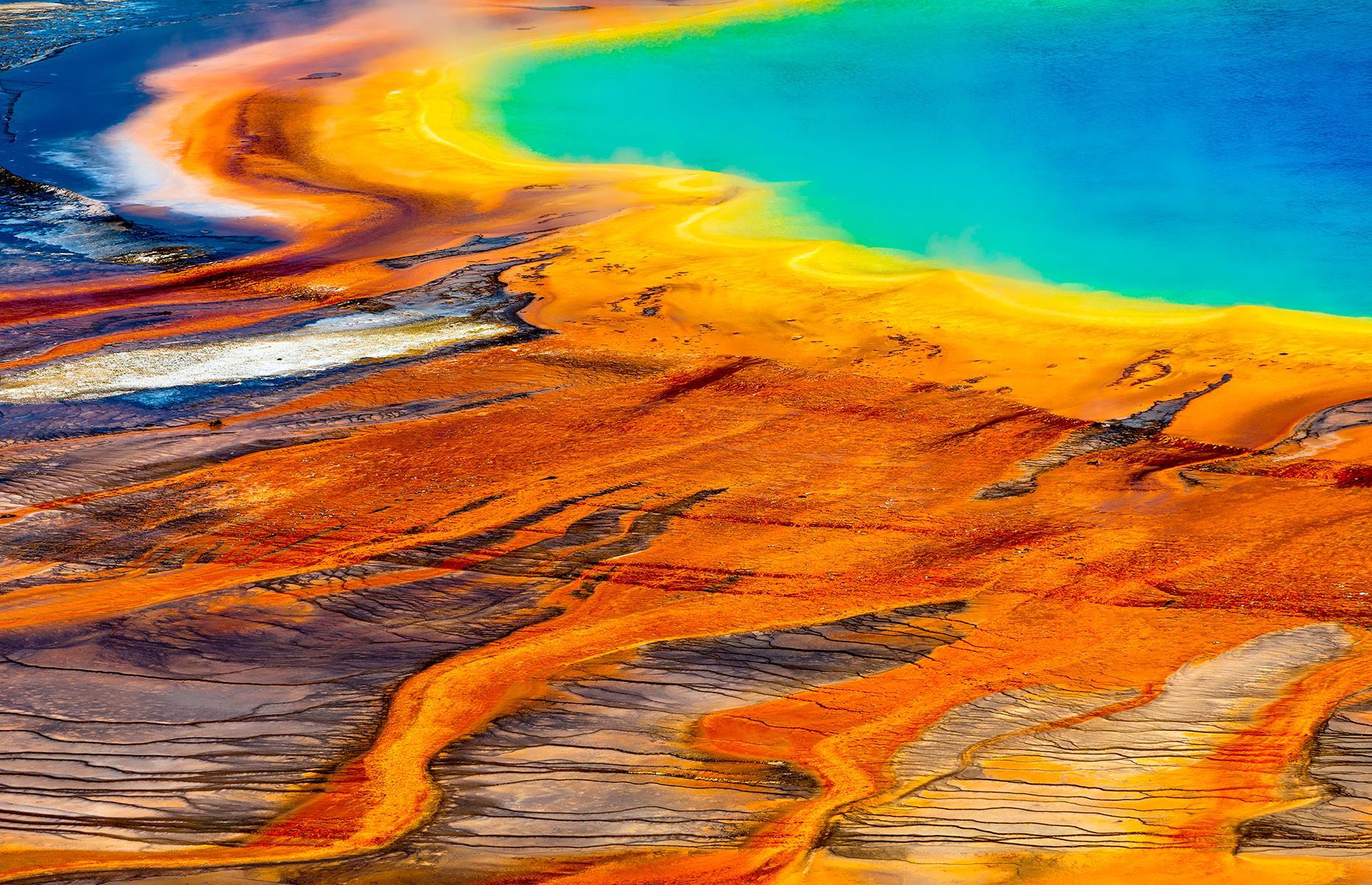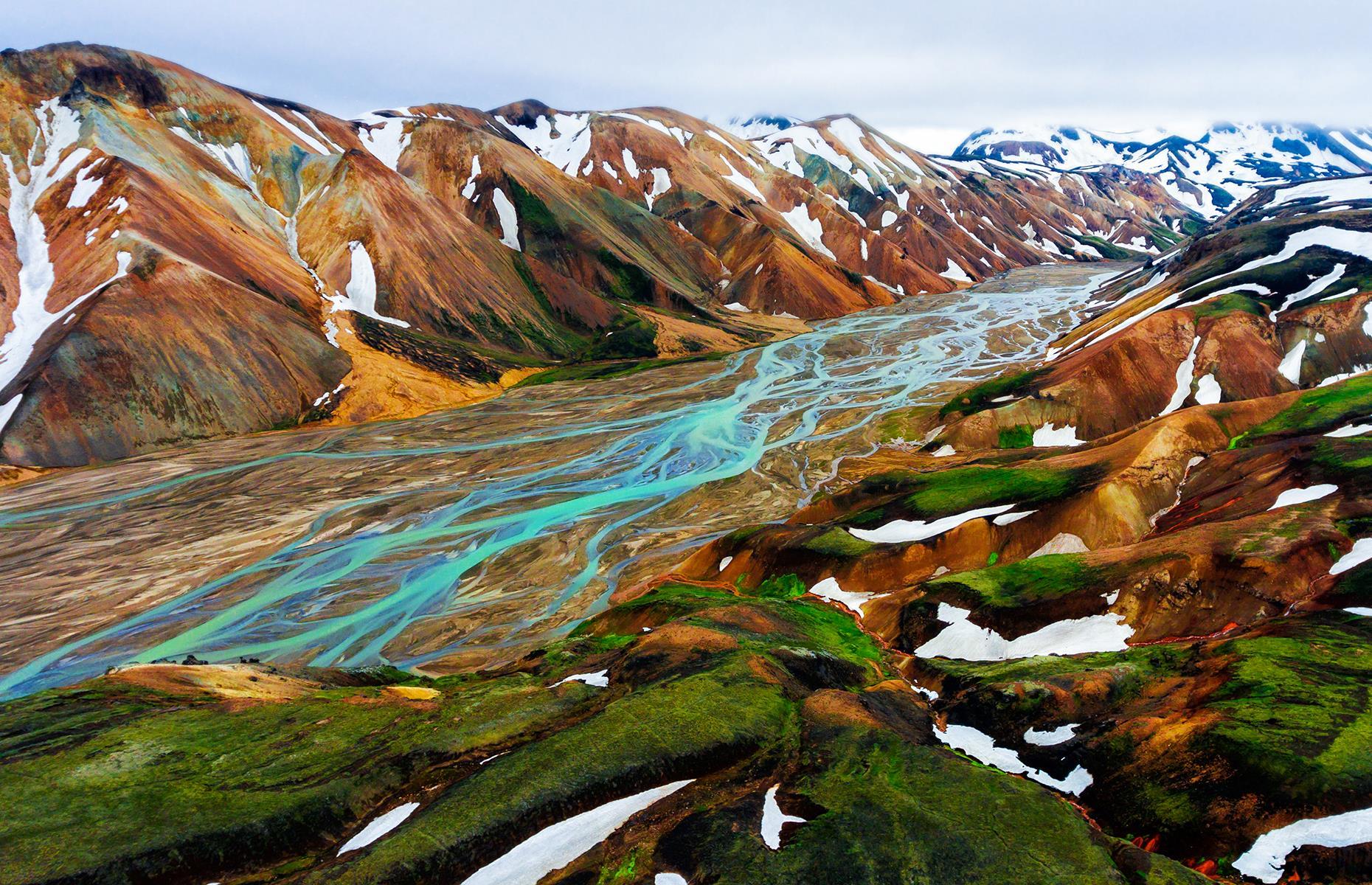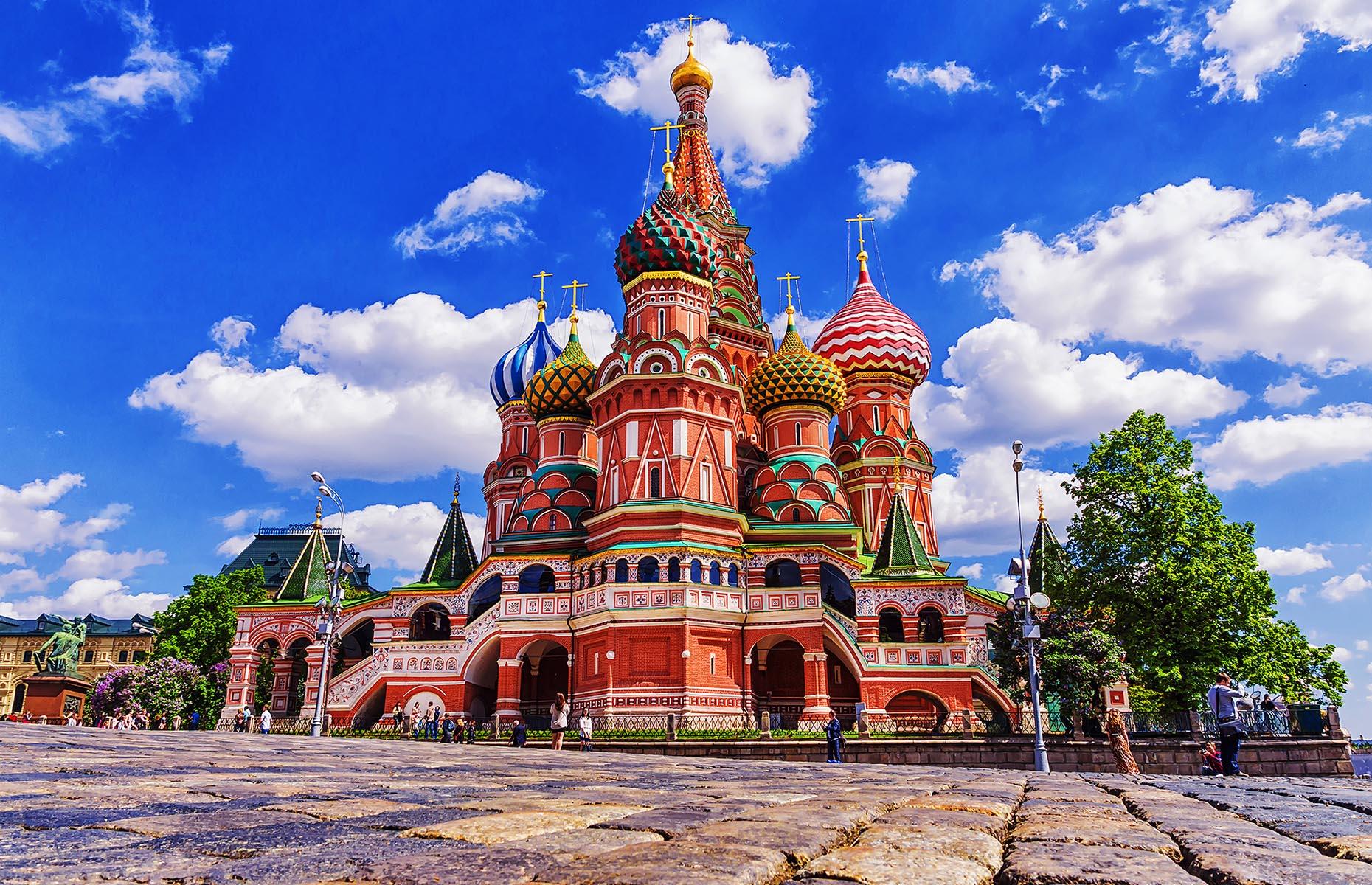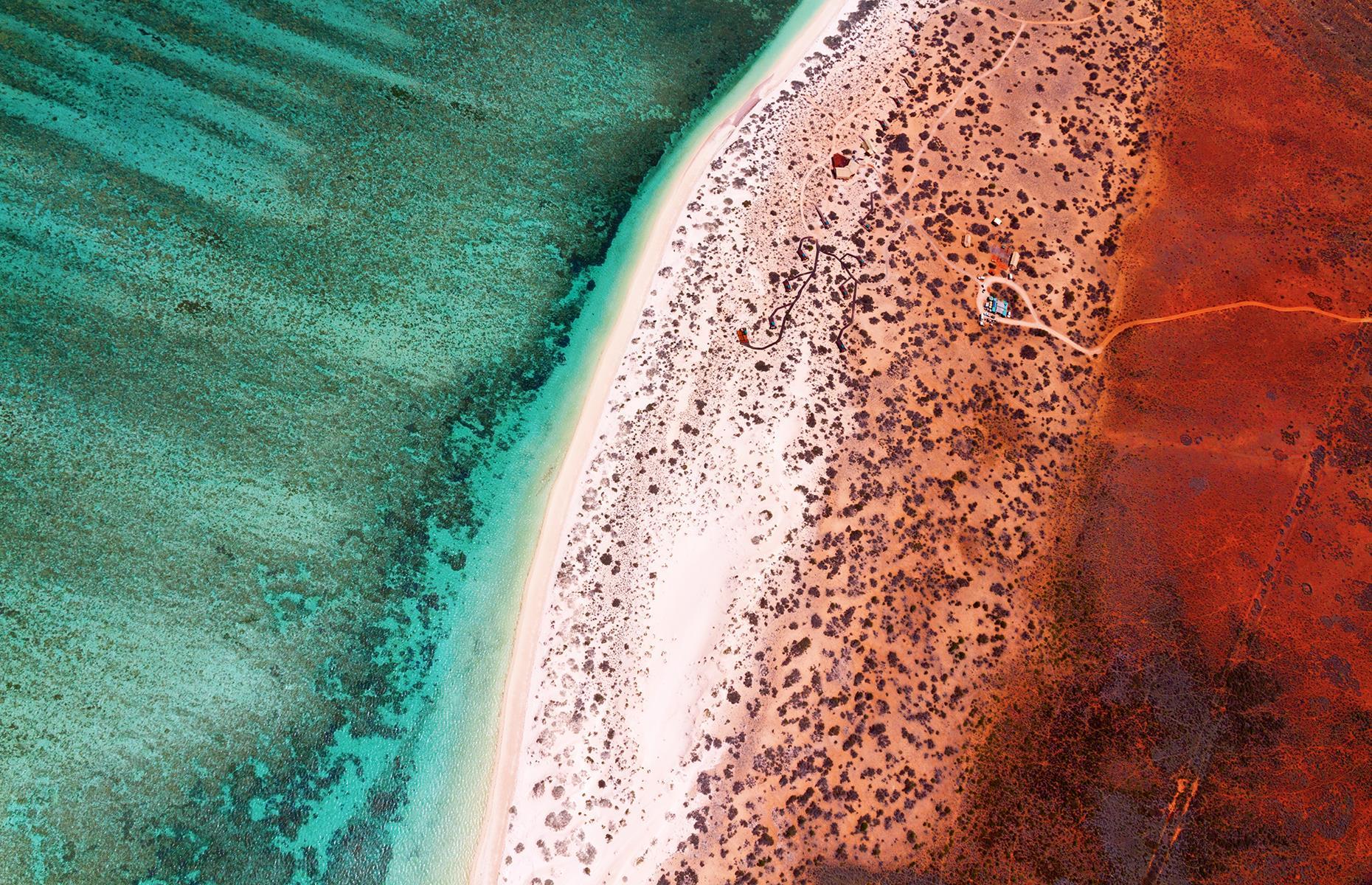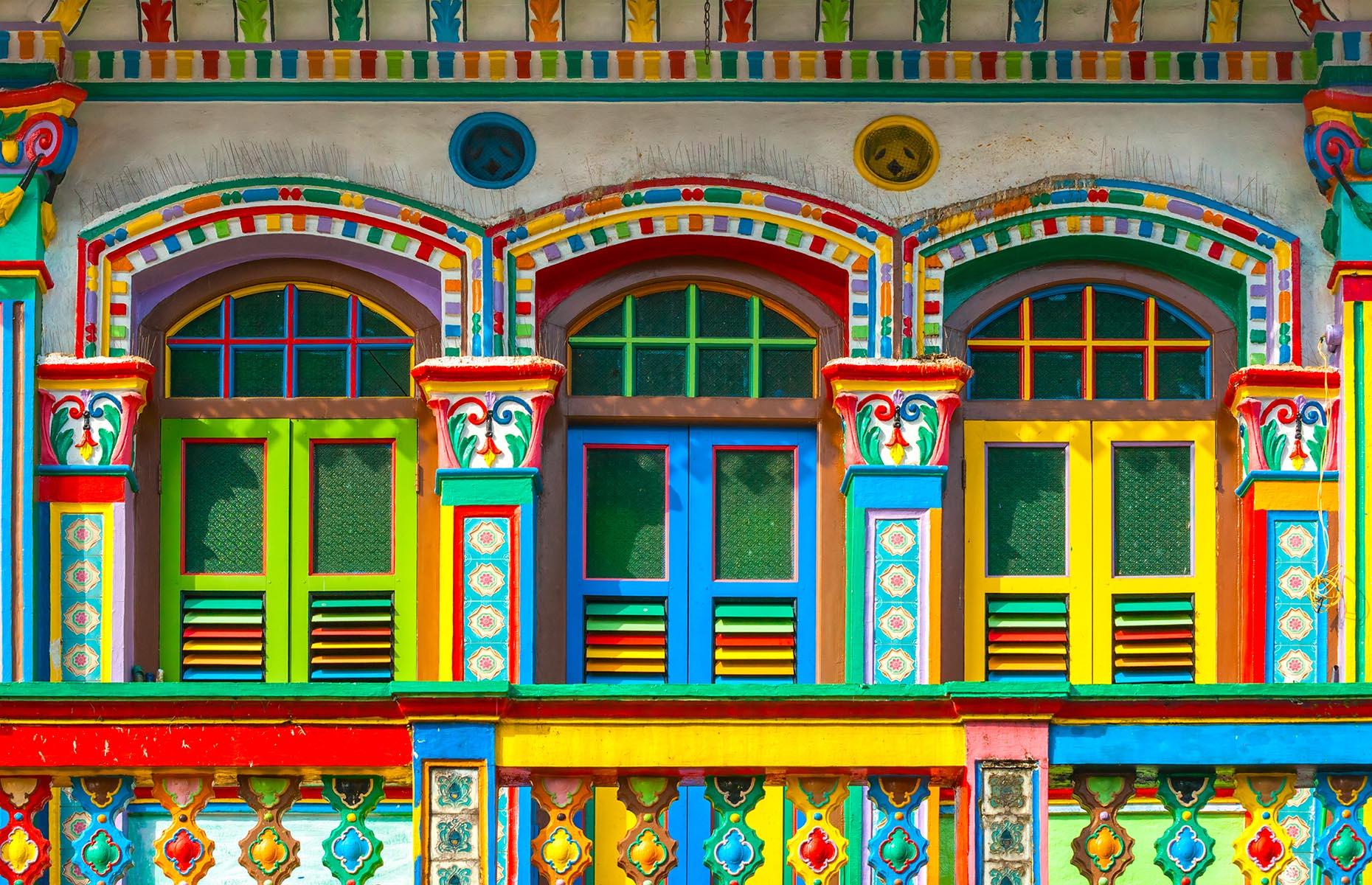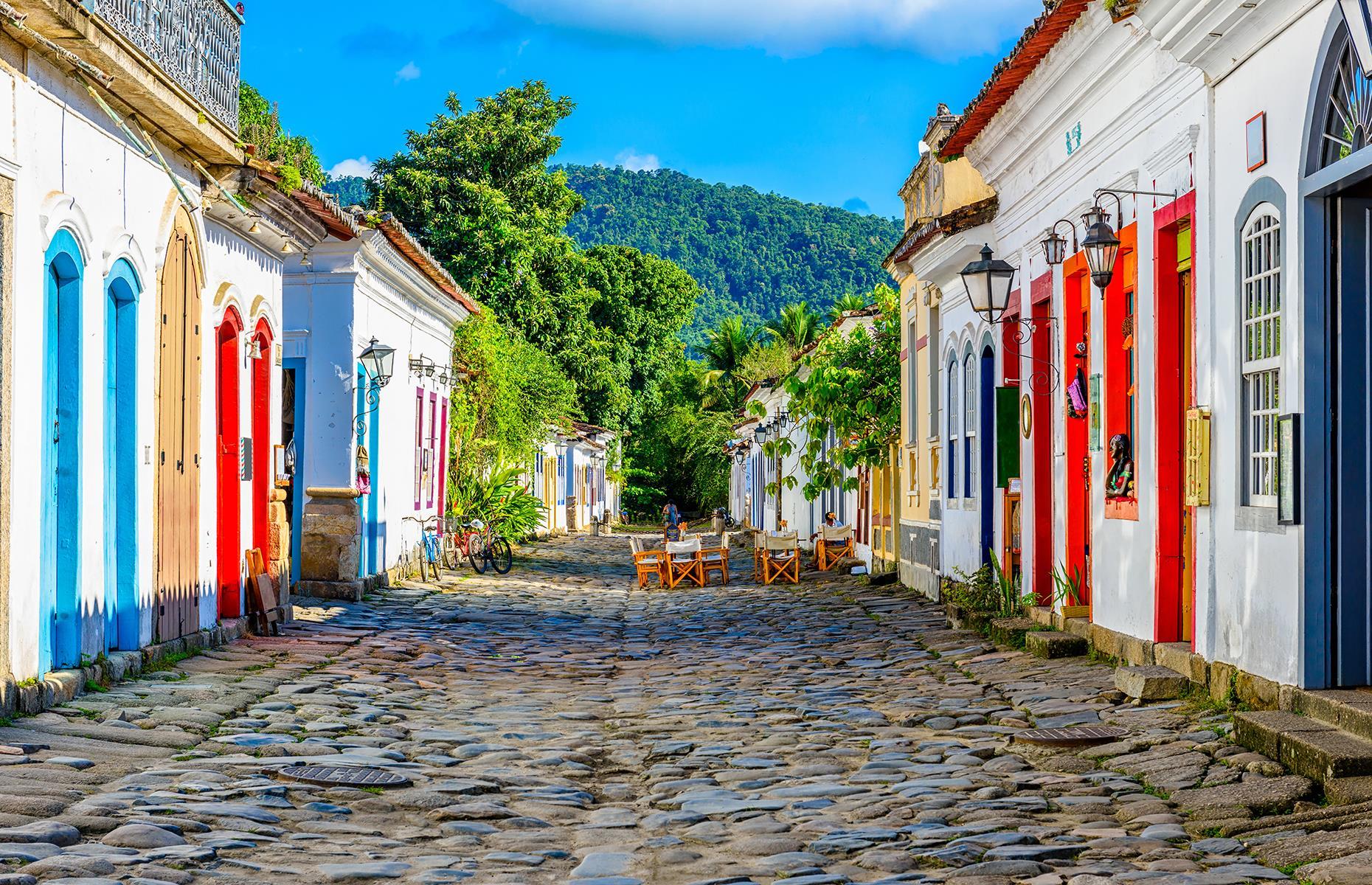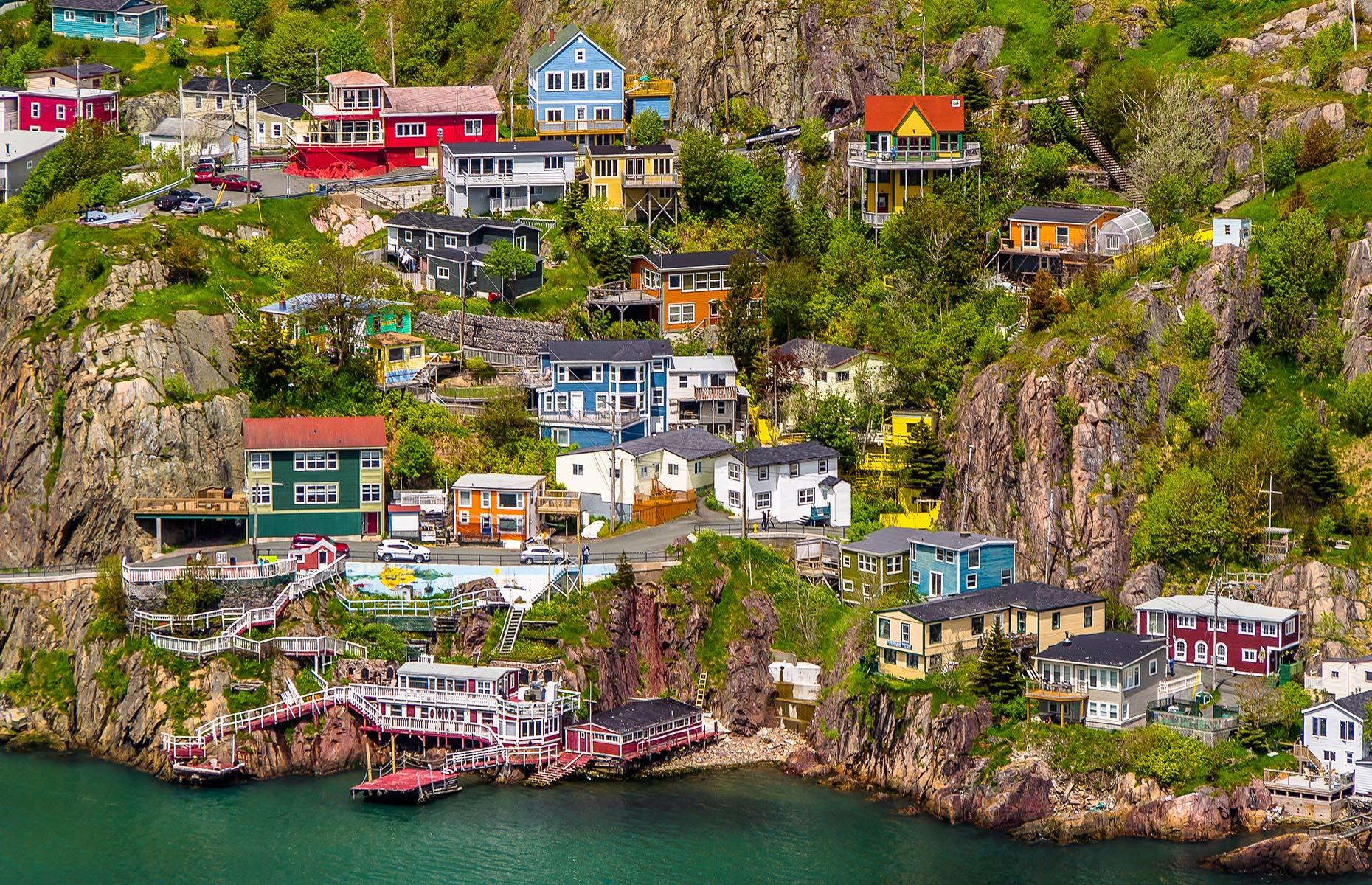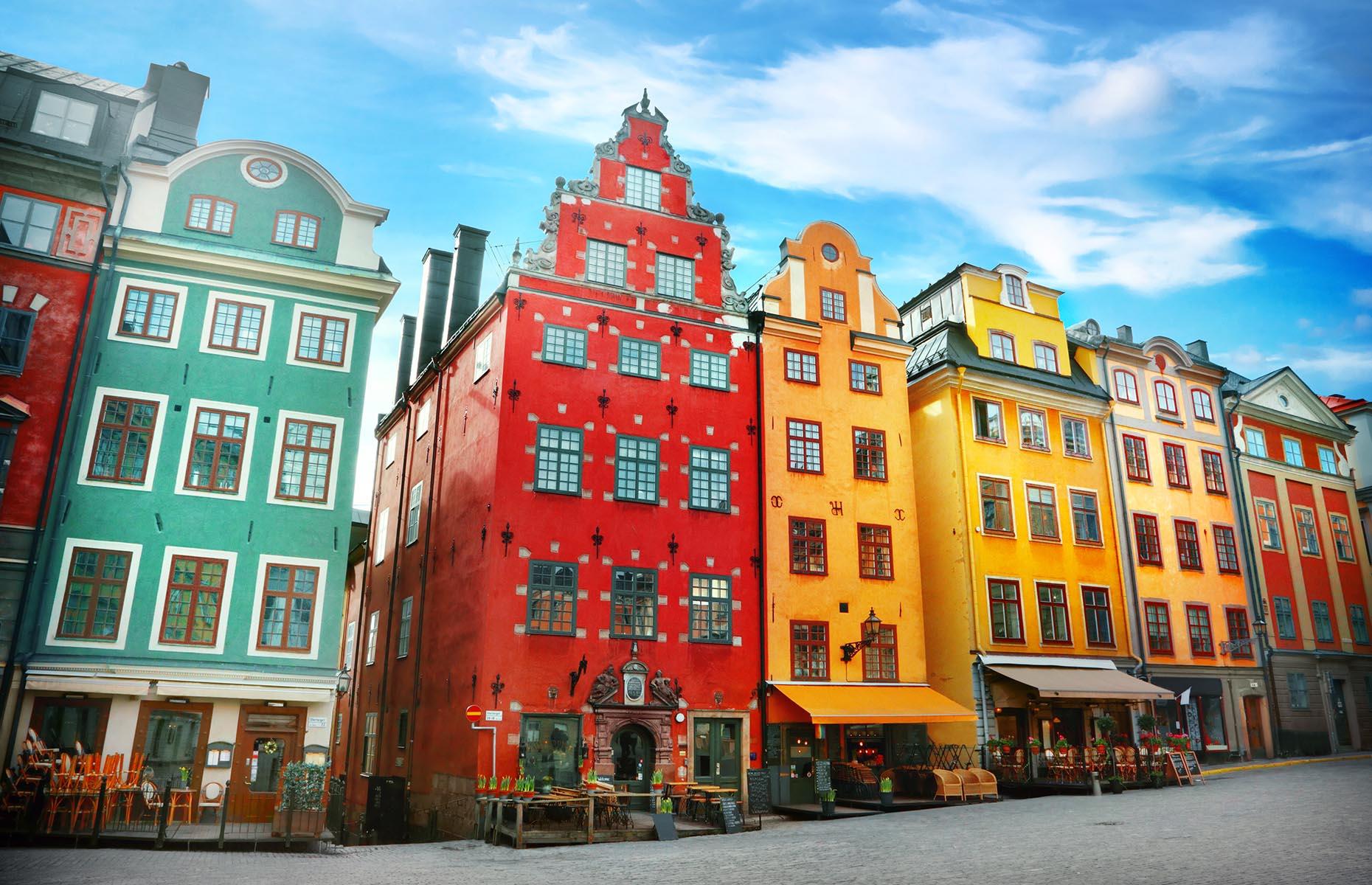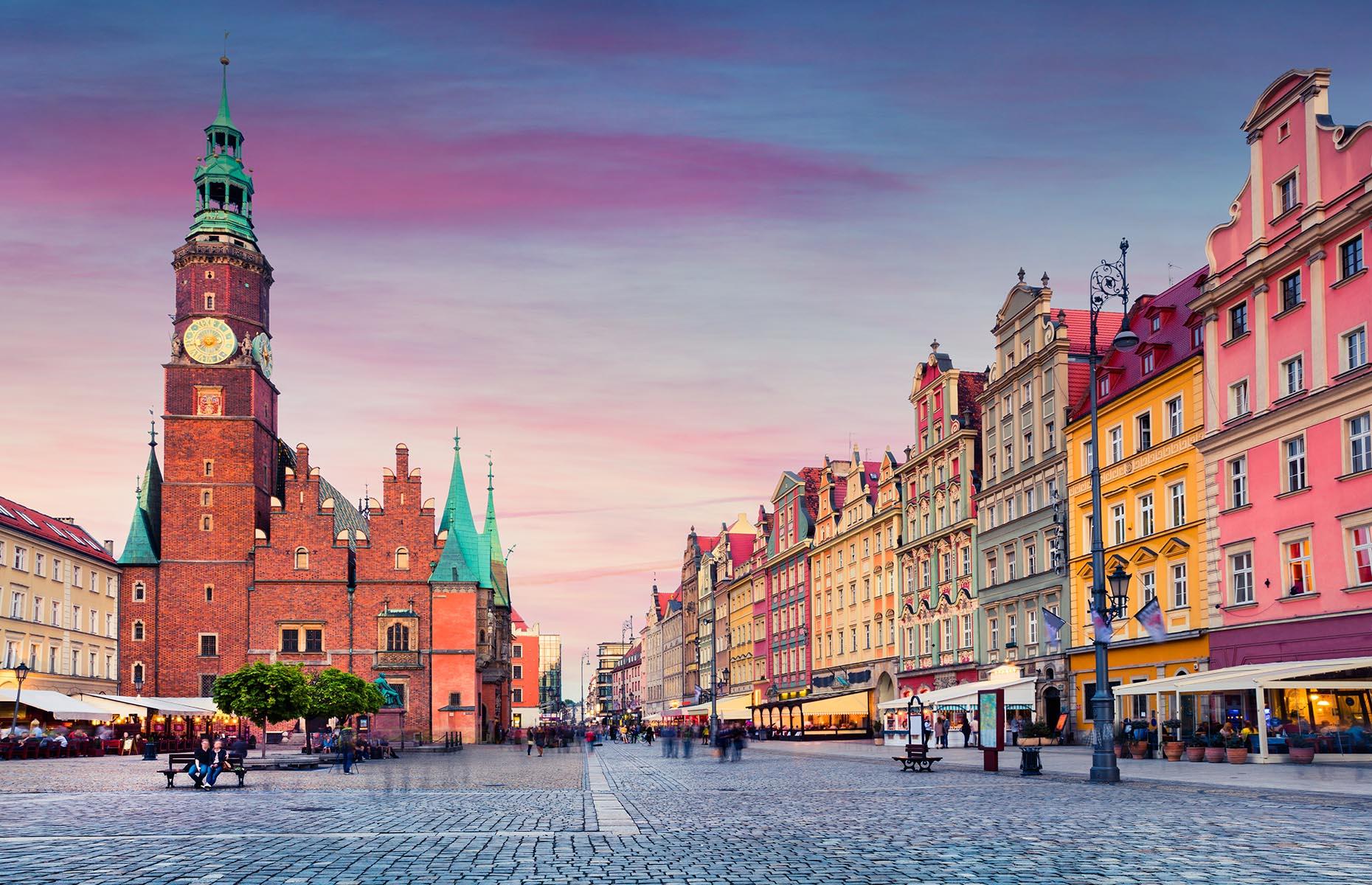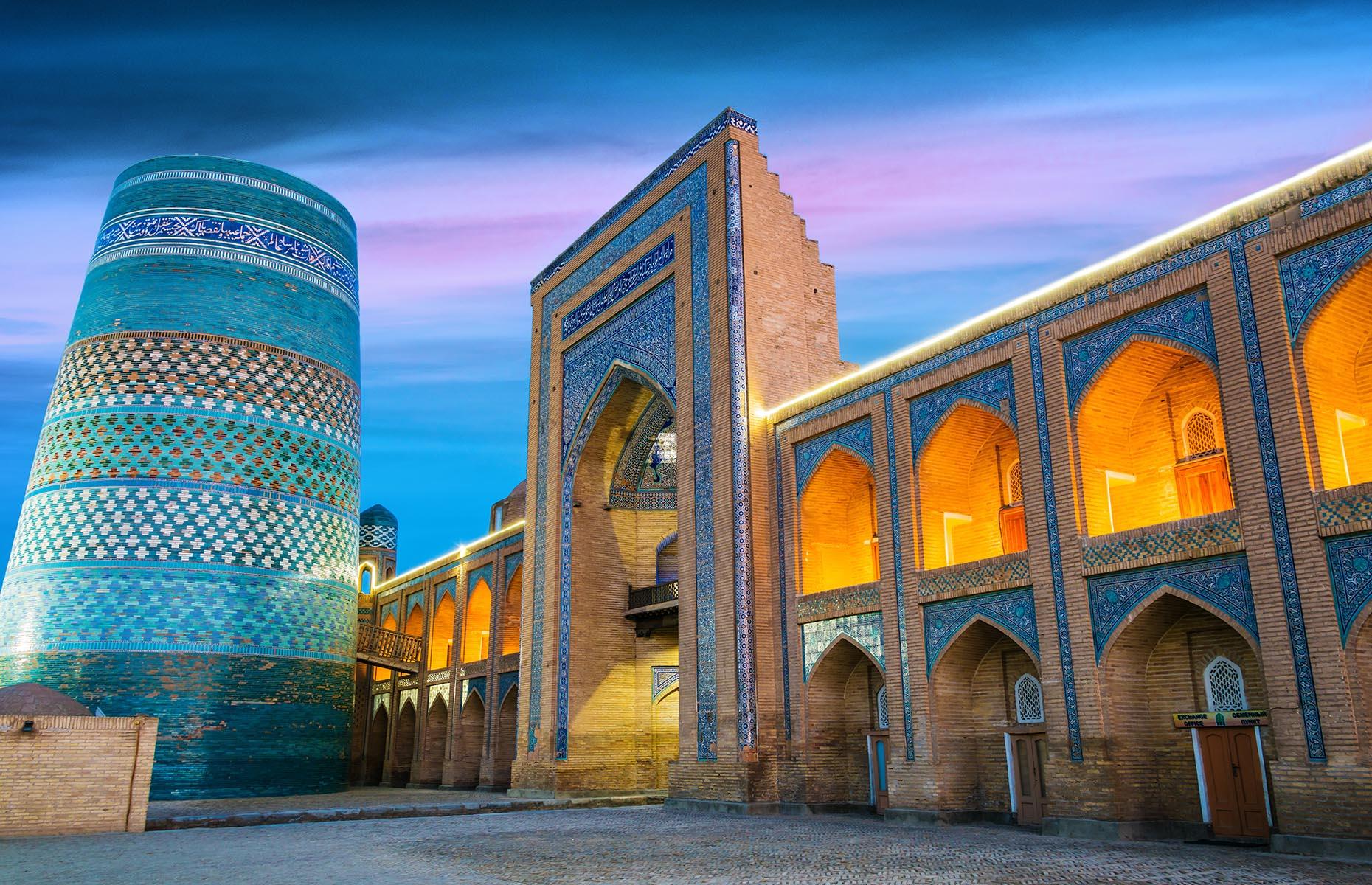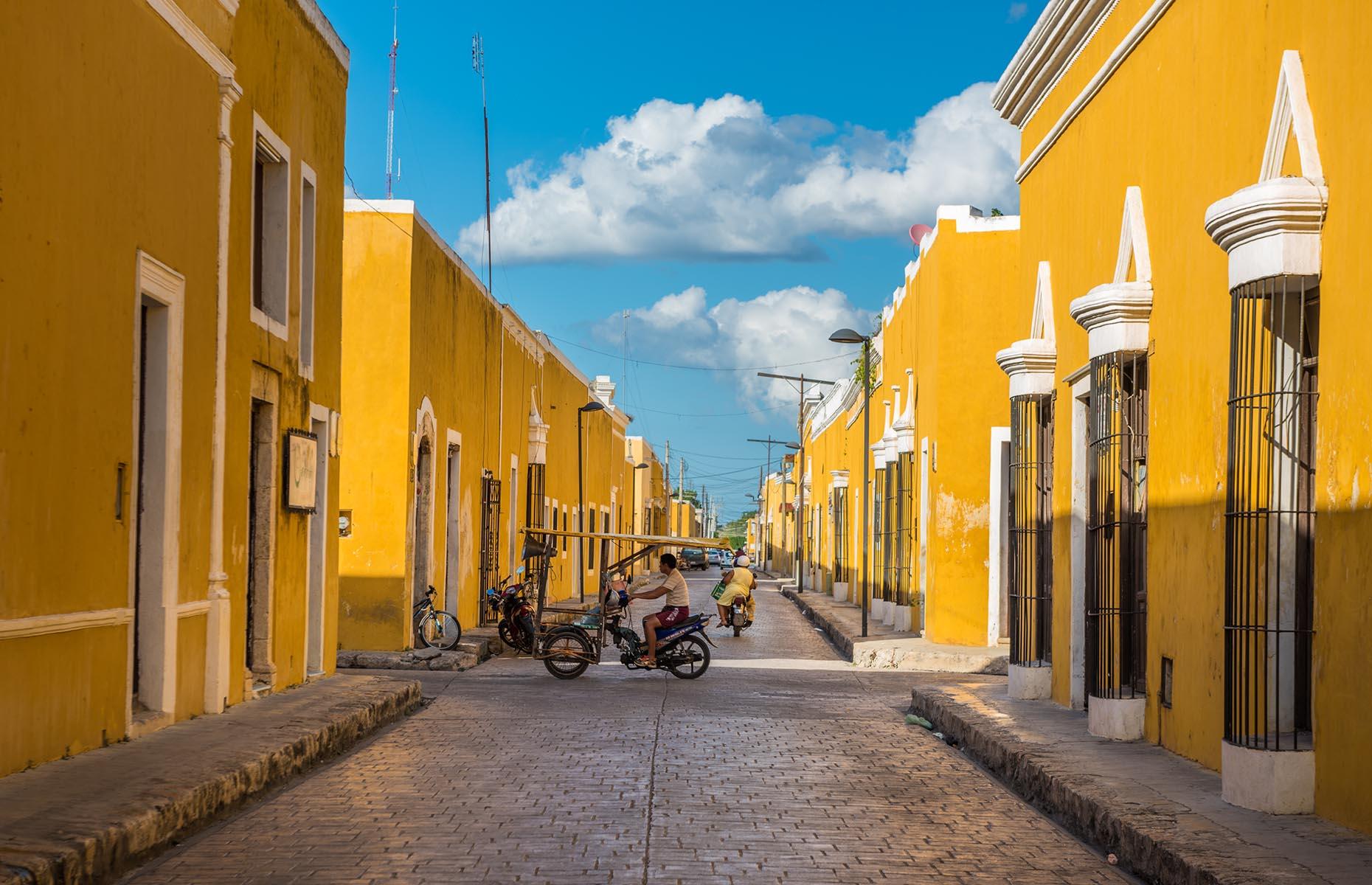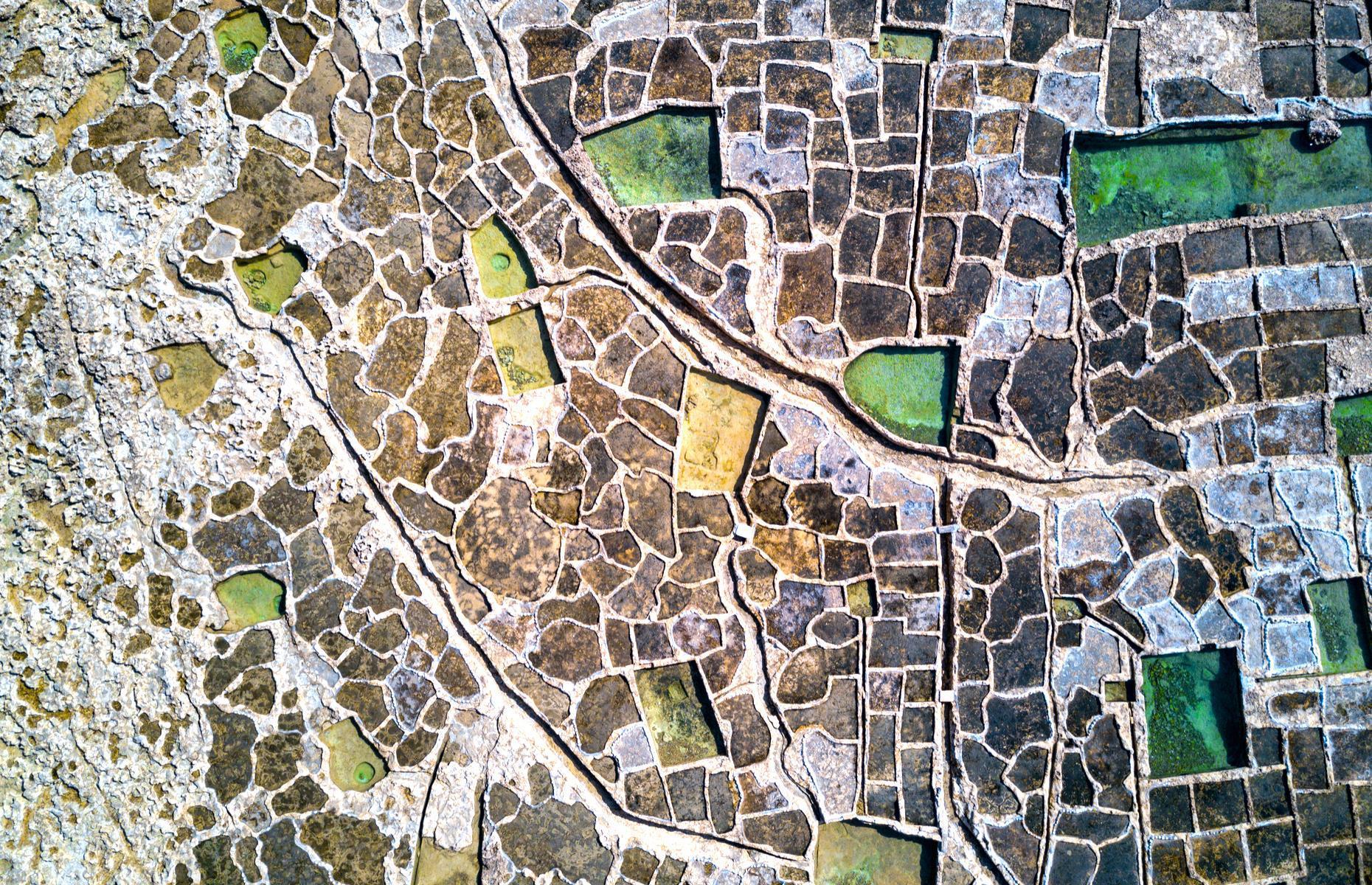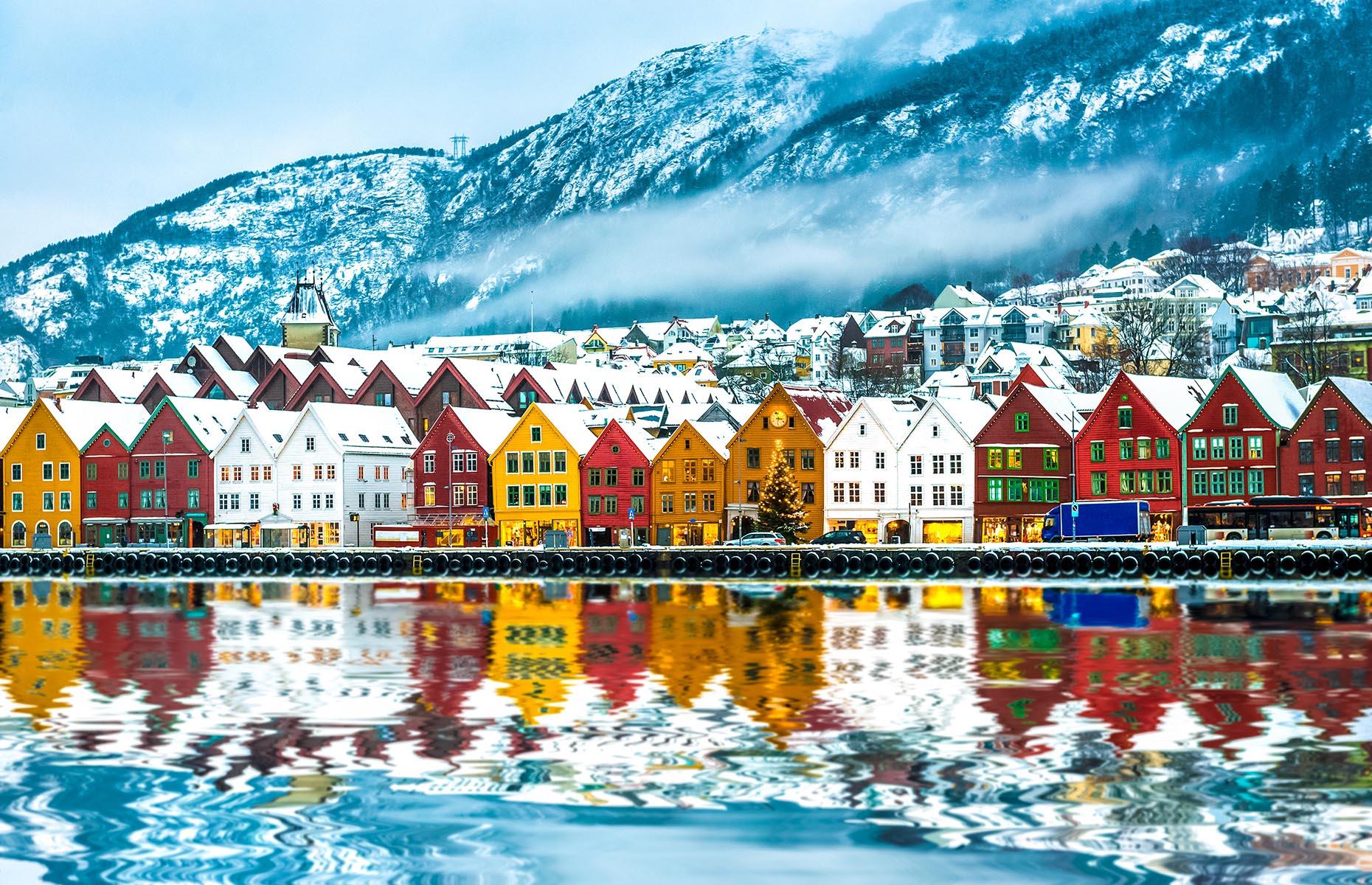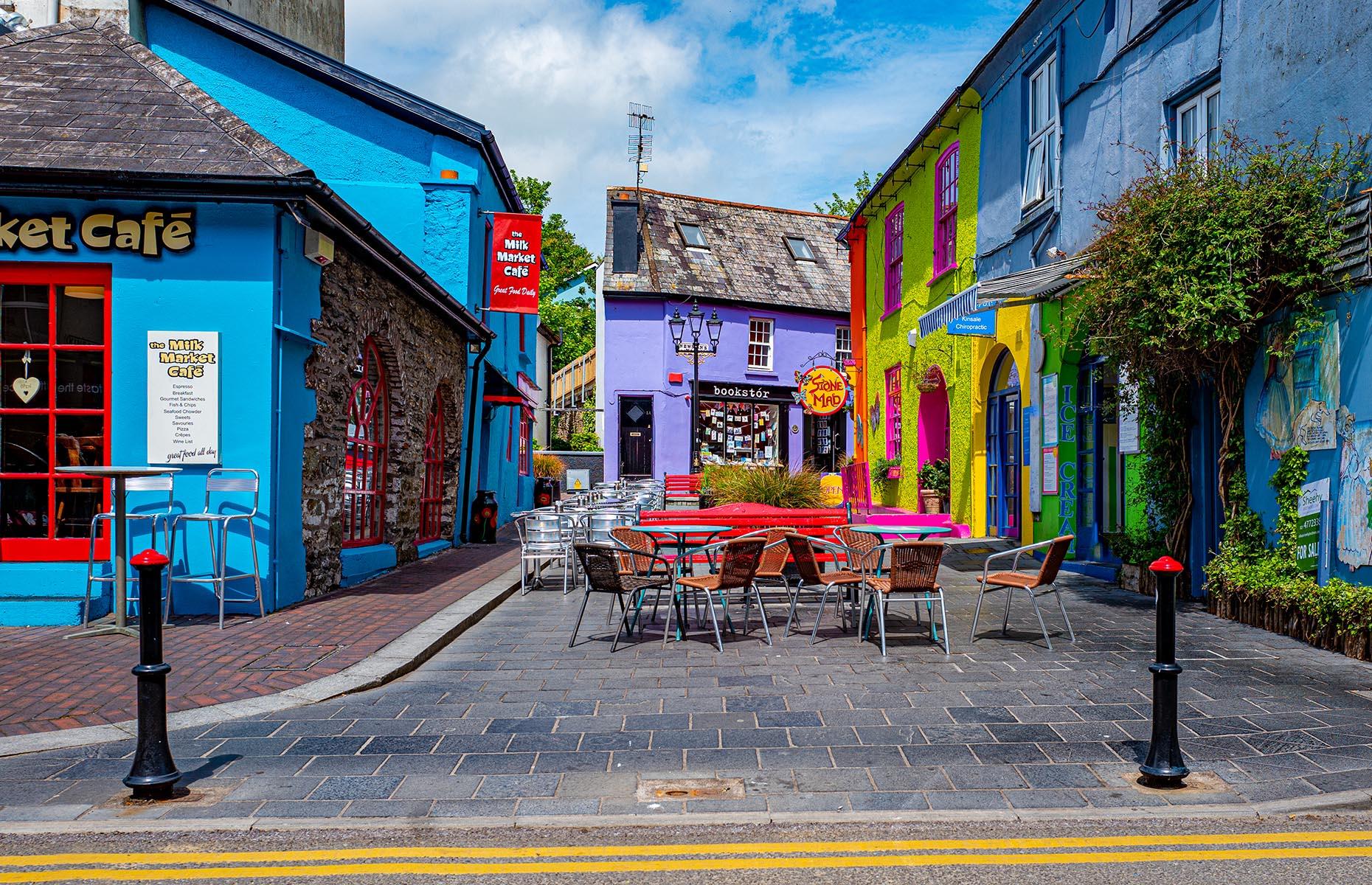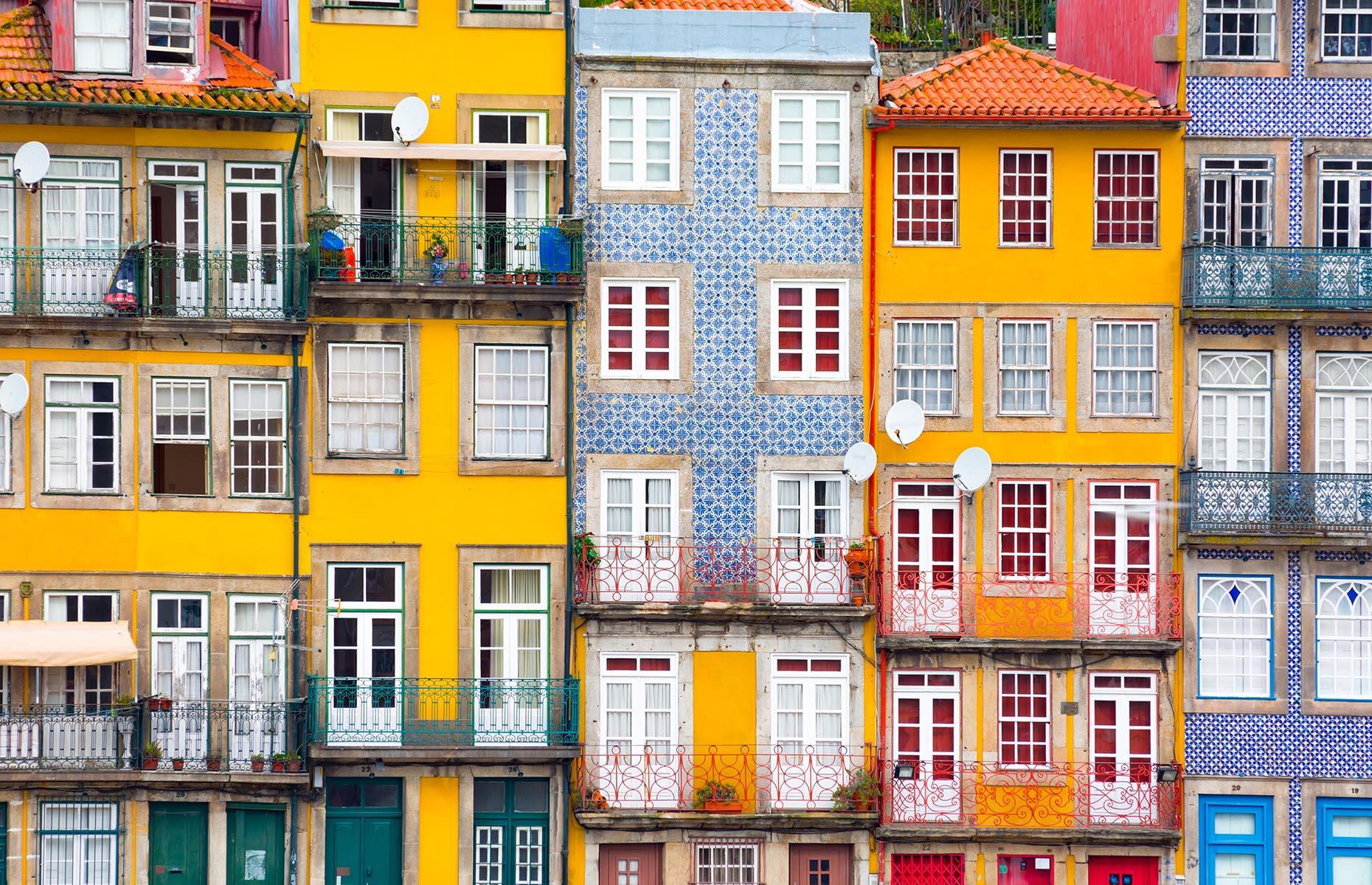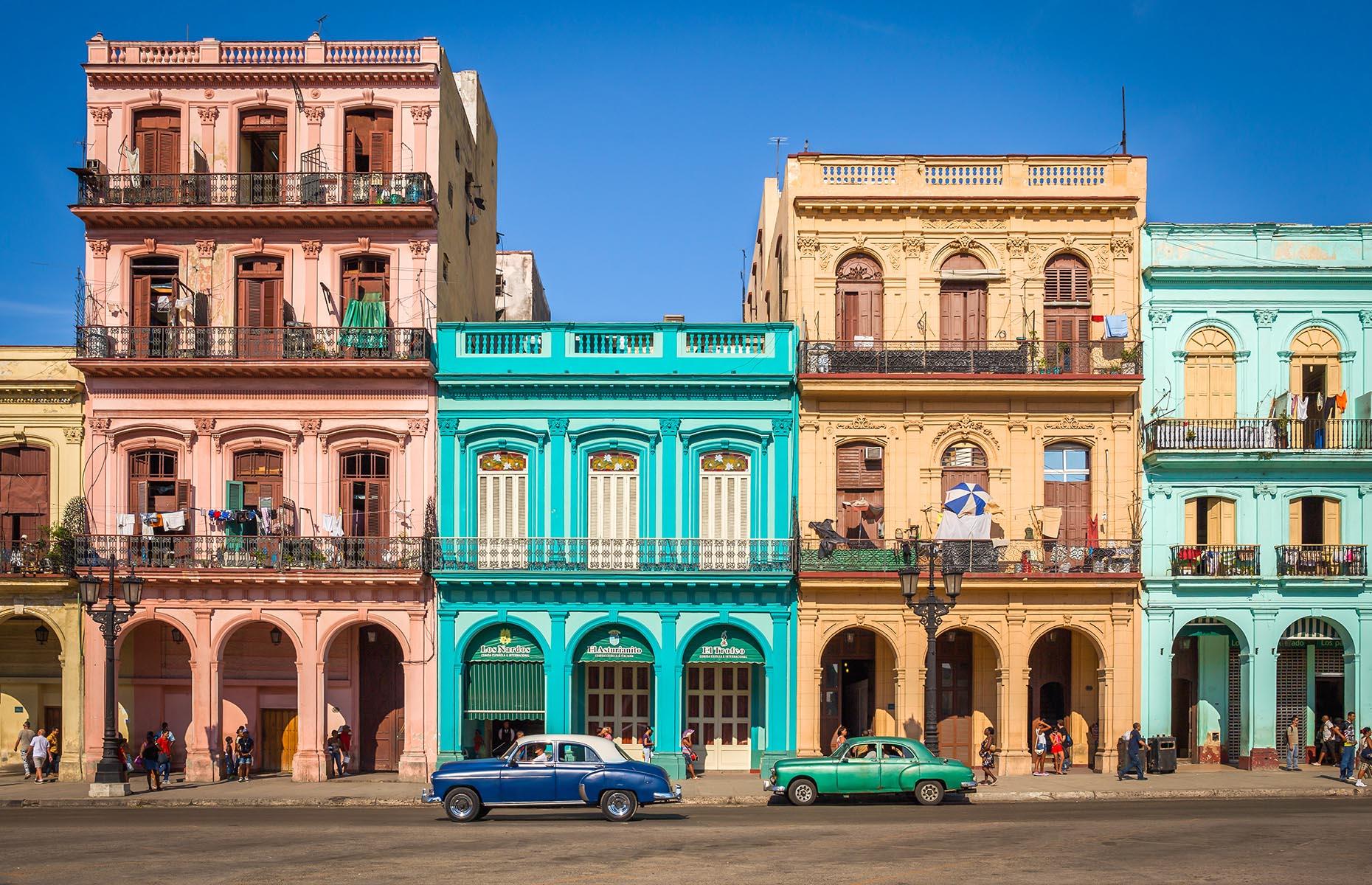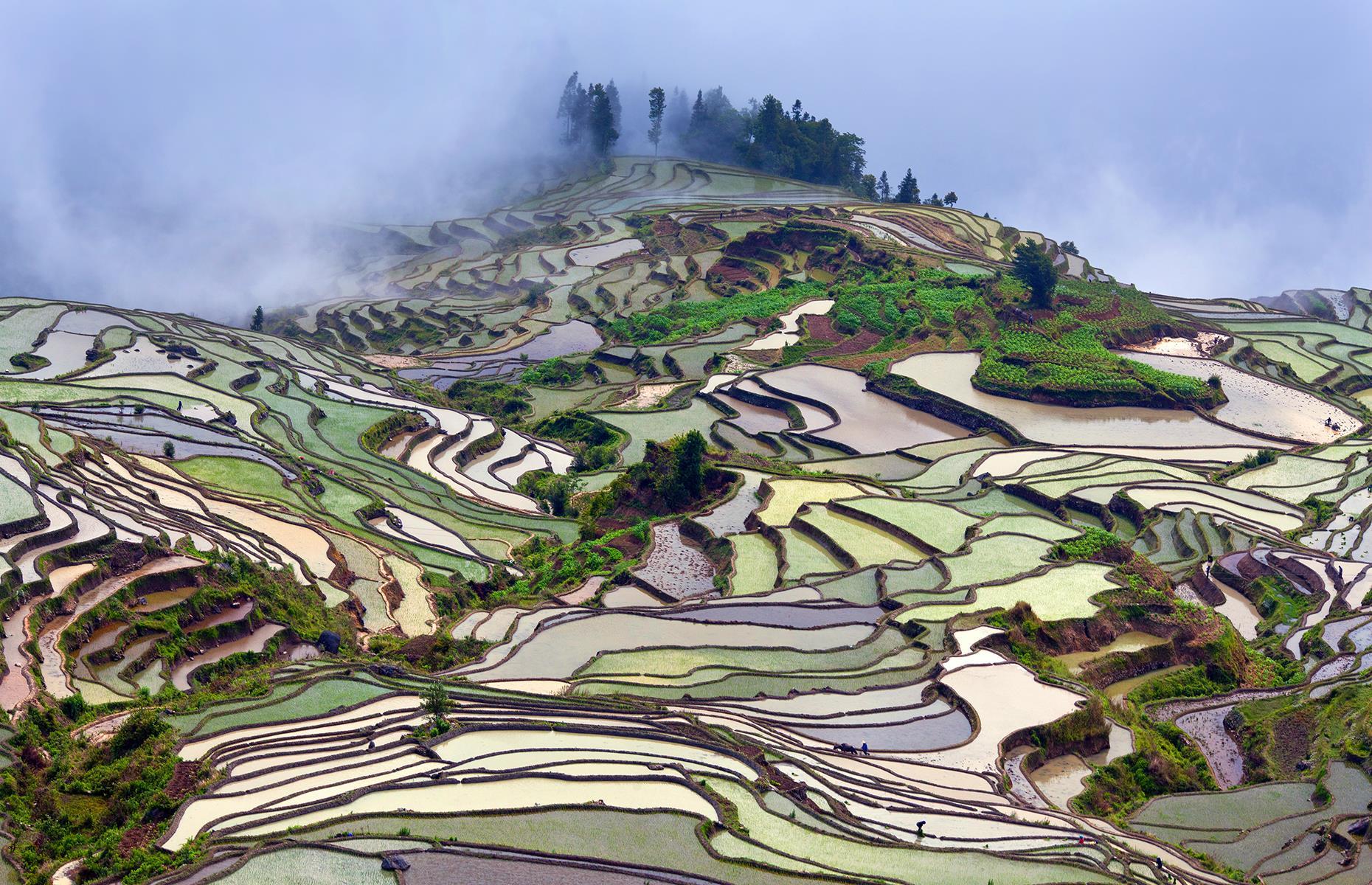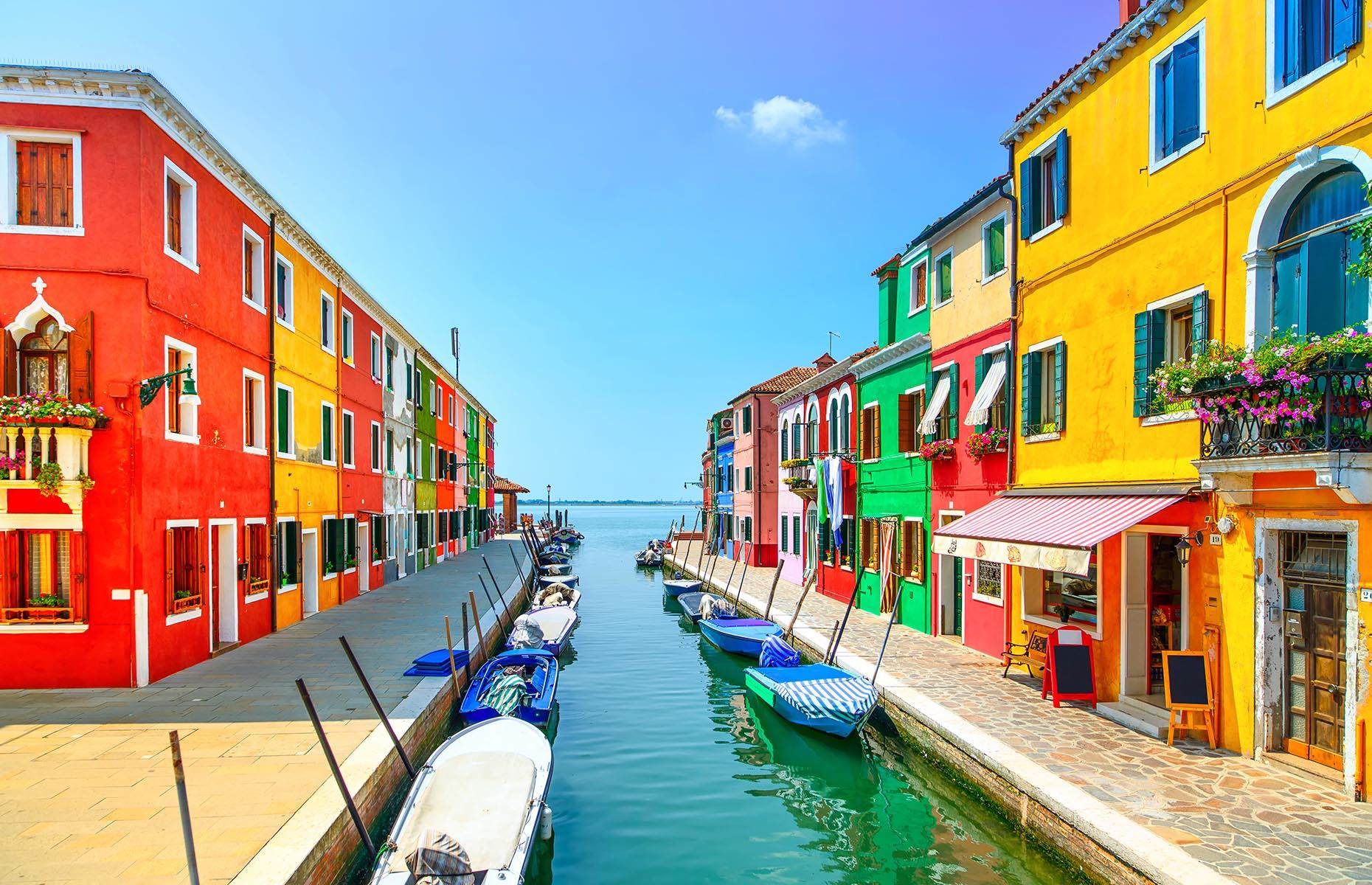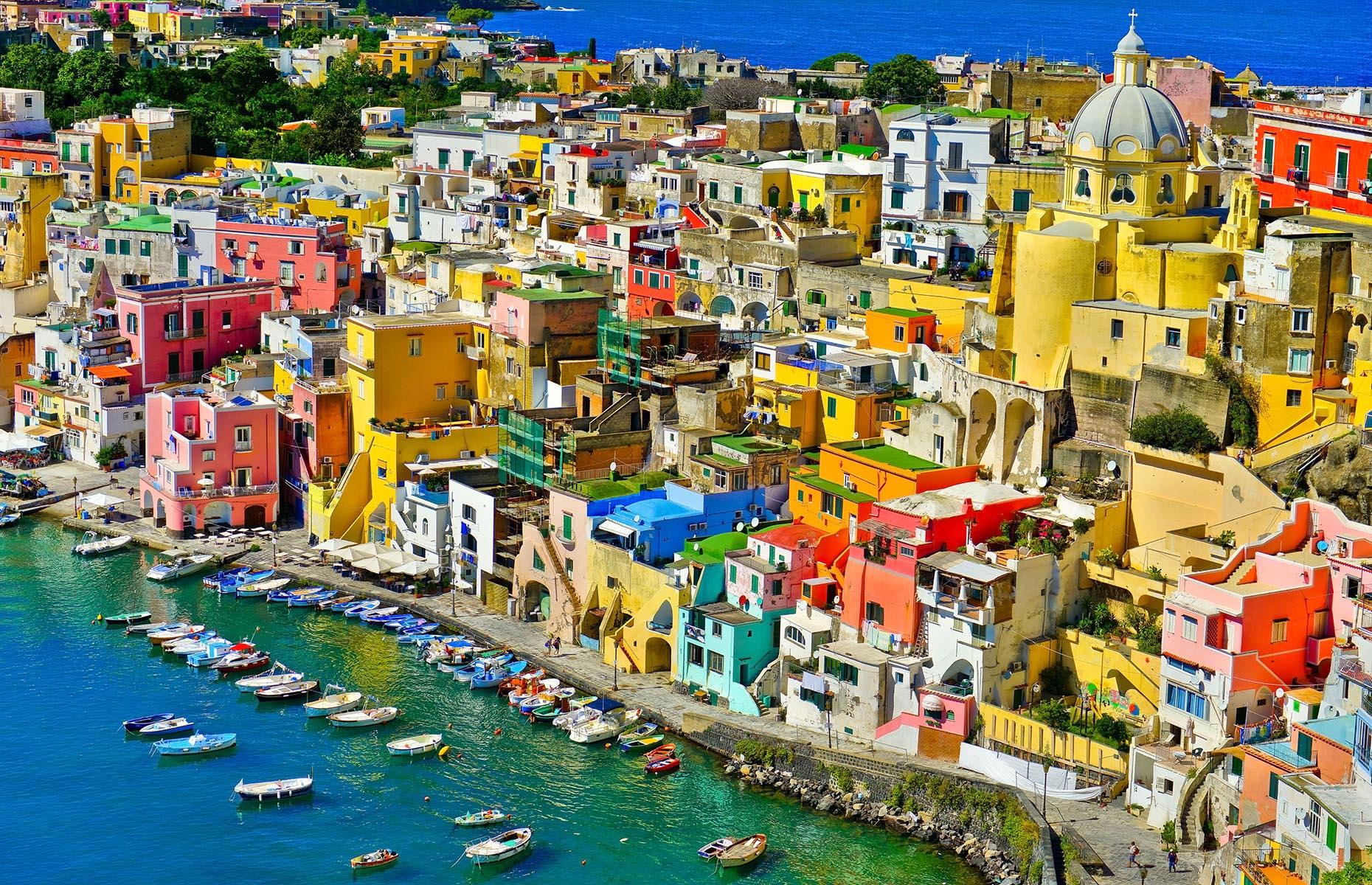 Bright and beautiful places
Nyhavn, Copenhagen, Denmark
Fly Geyser, Nevada, USA
Provence in summer, France
Aveiro, Portugal
You could be forgiven for mistaking Aveiro for Venice, especially given the maze-like canals flanked by colorful moliceiros – canal cruise boats traditionally used for seaweed harvesting. In reality, this pretty city lies between Porto and Lisbon, situated on the edge of an extensive lagoon system right by the Atlantic Ocean. Aside from the boats, it's best characterized by Art Nouveau architecture that incorporates intricate tilework as well as the nearby coast, which is dotted with stripy pastel-hued beach huts.
Rainbow Mountain, Peru
Positano, Amalfi Coast, Italy
Nuuk, Greenland
Plitvice Lakes National Park, Croatia
Covering almost 115 square miles (298sq km), Plitvice Lakes National Park is found near the Bosnia and Herzegovina border, two hours south by car from Zagreb in Croatia. The park, founded in 1949, is famous for its collection of 16 crystal clear, color-changing lakes – they morph between shades of green and blue due to their high mineral content – plus over 90 waterfalls. It's a truly magical landscape. Here are stunning images of Europe's best national parks.
Jaipur, Rajasthan, India
Willemstad, Curaçao
Geyzernoye Lake, Siberia, Russia
Geyzernoye Lake, also known as Blue Lake, is located in the remote Altai Republic in Siberia. This spectacular thermal spring offers vibrant teal waters and a picture-perfect surrounding landscape. Every now and then, visible concentric circles appear underneath the surface of the water, throwing out clay and sand in geyser-like eruptions. Discover jaw-dropping places you'll only ever see in photos.
Colmar, France
Pena Palace, Sintra, Portugal
It might be called a palace, but it is in fact a castle, and few are so heart-flutteringly pretty as Pena Palace, whose butter-yellow turrets and brick-red towers rise above the treetops in hilly Sintra, just outside Lisbon. The multicolored beauty, an example of 19th-century Romanticism, was commissioned by King Ferdinand II and completed in 1854, and has been home to Portuguese royals through the years. Take a look at more of Europe's most beautiful castles.
Five Flower Lake, Sichuan, China
Cinque Terre, Liguria, Italy
Nā Pali Coast, Hawaii, USA
The gorgeous forest-covered cliffs of the Nā Pali Coast State Wilderness Park on Kauai Island are an exquisite sight to see. Like something straight out of Jurassic Park, some of the rugged red and green rocks of the coast look more suited to a different planet than Earth. Nā Pali means high cliffs in Hawaiian – a very fitting name when the tallest mountains here soar to 4,000 feet (1,219m). 
Maple trees in fall, Québec, Canada
Colonia de Sant Jordi, Mallorca, Spain
Grand Prismatic Spring, Wyoming, USA
Chefchaouen, Morocco
Landmannalaugar, Iceland
Saint Basil's Cathedral, Moscow, Russia
Ningaloo Marine Park, Western Australia, Australia
Júzcar, Málaga, Spain
For most of its history, this small Spanish town in the province of Málaga was simply a village with whitewashed homes, like many others in Spain. Then, in 2011, Sony executives painted the houses blue for a publicity stunt to promote The Smurfs movie. Afterwards, Sony offered to paint the town back, but the 221 citizens of Júzcar voted to keep it blue.
Little India, Singapore
Paraty, Brazil
Located on the Costa Verde, a coastal area in the state of Rio de Janeiro known for its greenery, Paraty is one of the oldest towns in Brazil. Founded in 1667 by the Portuguese, its colorful center is now a UNESCO World Heritage Site and is fully pedestrianized – a further bid to preserve the town's already immaculate historic buildings. Much of the town's architecture, including the cobbled streets, hasn't changed much for 250 years or more, leaving an impression you've traveled to a different era entirely.
St John's, Newfoundland, Canada
Gamla Stan, Stockholm, Sweden
Wrocław, Poland
With its pretty riverside location, relaxed university town feel and grand historic buildings, it's hard to fathom why Wrocław in southwest Poland isn't a more popular city jaunt. The sprawling Market Square is a great place to get to know the compact and easily walkable city. It was heavily hit by the Second World War but its ancient buildings and squares have been painstakingly restored. Curiously, there are more than 400 little statues of dwarfs dotted around the quirky city and there's a festival every September celebrating them.
Khiva, Uzbekistan
Encircled by walls laid in the 10th century, Itchan Kala (Khiva's Inner City) has a singular collection of historic buildings, giving a fascinating insight into Central Asian Islamic architecture. But more than any individual sight – the squat Kalta Minor Minaret, sumptuous Tosh Hovli Palace or ornately tiled Pahlavon Mahmoud Mausoleum – Itchan Kala's most astounding feature is how cohesive it feels, its perfect pairing of brick and mosaic seeming undisturbed by the trappings of modern life.
Parga, Greece
Izamal, Yucatán, Mexico
In ancient times, Izamal was a center of worship for the sun god Kinich-Kakmó until it was almost all but abandoned with the rise of Chichen Itza. Fast forward to the 16th century and a Spanish city was founded atop the existing Maya one. Located in the Yucatán region, the town is fondly referred to as The Yellow City thanks to its marigold buildings. A popular story says the town was painted yellow in 1993 in honor of Pope John Paul's visit, but many insist the town was yellow long before that. 
Xwejni Salt Pans, Gozo, Malta
The pretty Maltese island of Gozo is famous for its Neolithic sites and rugged stretches of coastline, but it's also notable for its salt production and in the north you'll find large clusters of salt pans. They're at their most picturesque when seen from above: the pans appear like a mosaic with hues of earth brown, white and sand punctured by emerald-green water. See more of the world's most incredible photos from above.
Bergen, Norway
Kinsale, Co. Cork, Ireland
The Irish coastal town of Kinsale is famed for its exceptional cuisine which showcases the best of the bounty from the Celtic Sea. Besides the fanciful food on offer, Kinsale is also known for its quirky streets which are flamboyantly painted every color of the rainbow.
Porto, Portugal
Havana, Cuba
Yuanyang rice terraces, Yunnan, China
Burano, Venice, Italy
Looking out to the Venetian lagoon, Burano's bright houses line the streets and canals in a colorful maze. It's thought that the island got its signature look back in the day when fishermen painted their houses as bright as possible, so they would be easier to spot in the thick fog so common on the lagoon. A popular day-trip destination from Venice, Burano is also famous for its lace work.
Procida, Campania, Italy
The town of Procida spans the whole island from which it gets its name. It's the Bay of Naples' smallest and sweetest island, much quieter than neighboring islands, such as Capri. Littering the seaside are houses drenched in dazzling shades of pink, blue, yellow and more, their peeling paintwork adding to the effortless Italian charm.
Now take a look at the world's most colorful natural wonders
Source: Read Full Article