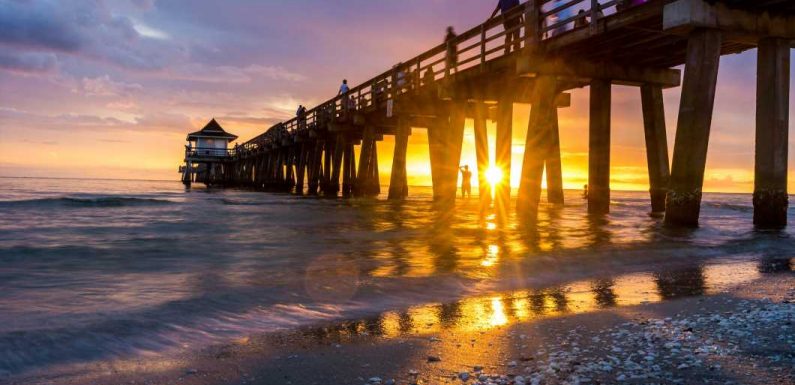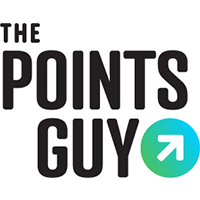 Florida: It may be a quirky place (just Google "Florida man" and you'll see what we mean) but it's also one of the most popular vacation destinations in America. Why? There are so many reasons. First of all, the state is beautiful with incredible coastlines and beaches, rivers and springs, maritime forests and Everglades National Park. If you want to get away from it all, Florida can help.
But the state is also home to some incredibly vibrant cities, such as Miami, Orlando, Tampa, St. Petersburg and Naples. In those hot spots, you can find museums and cultural events, fine dining, ethnic cuisine and luxury hotels. And finally, we can't forget that Central Florida is home to a handful of world-class theme parks, from Walt Disney World to Universal Orlando to Legoland.
Whether you're planning a romantic weekend away, a family vacation or a girls' or guys' getaway, Florida is a terrific destination. If you're making the trip, here are the best times to visit.
For more TPG news delivered each morning to your inbox, sign up for our daily newsletter.
In This Post
The best weather in Florida
Florida is known as the Sunshine State so you may assume there is no bad time to visit. And that's largely true as long as you're ready for heat and humidity in the summertime and sometimes chilly temperatures in the winter in points north.
When putting the weather into context, it's important to remember how big Florida is. The state is twice as large as the country of Ireland. It's long too: 540 miles from Amelia Island, the northernmost major city in Northeast Florida, to Key West. That's about an 8 1/2-hour drive. So the weather across the state, especially north to south, can vary quite a bit — especially during the winter.
Related: Florida's top 10 vacation regions for different types of travelers
Weather also varies depending on which coast you're visiting — or if you're traveling inland to Central Florida. The Atlantic Ocean hugs the east coast of the state while the beautiful Gulf of Mexico laps the west coast. Coastal regions tend to be a bit cooler and a bit less humid in the summertime than inland regions.
Average high/low temperatures in top Florida destinations
Jacksonville
Orlando

Pensacola

Beach

Clearwater

Beach

Naples
Miami
Key West
January
66 / 46
72 / 51
61 / 43
66 / 55
74 / 56
74 / 63
75 / 67
May
86 / 67
88 / 69
84 / 69
80 / 73
87 / 70
83 / 74
85 / 77
August
91 / 75
91 / 75
90 / 76
87 / 80
90 / 75
88 / 79
91 / 81
November
74 / 55
78 / 59
72 / 53
73 / 63
81 / 64
79 / 70
79 / 72
While Americans tend to associate South Florida and the Gulf of Mexico with hurricanes, these storms have traveled across nearly all of Florida in recent years, hitting the Panhandle, Central Florida and even as far north as Jacksonville. Hurricane season spans from June through November. Hurricane Michael made landfall at Mexico Beach, 25 miles southwest of Panama City on the Panhandle, on Oct. 18, 2018. In 2017, Hurricane Irma made landfall at Cudjoe Key in the Keys on Sept. 10.
It can get downright chilly at night in North Florida so if you're traveling in January, for instance, and want to be assured mild temperatures, you're better off picking a destination farther south.
Floridians will tell you that the best months to visit are November to May, when temperatures are comfortable, humidity is low and the chance of thunderstorms is much less than the summer months. Just remember that January to March can have chilly days in North Florida so pick your destination accordingly when visiting in the winter.
The best times to visit a Florida beach
Florida has some of the world's most beautiful beaches and you can have a good time visiting no matter the season. Just remember that Florida is notorious for its afternoon thunderstorms that can pop up nearly daily when temperatures soar from June through September.
The state is also the lightning capital of the United States. Lightning storms can be fierce and should be taken seriously. Smartphone weather apps will alert you when there's been lightning in your area and you should heed the warning and take cover. Get off the beach (or golf course or other open area) for 30 or so minutes and you can return when the danger has passed.
One other thing we have to mention: sand flies, aka biting midges. Called no-see-ums by locals, these little buggers can overtake a beach, or other outdoor area, during hot periods. These bugs are really small and hard to see. The problem is worse at dusk and when the air is still. The bites can be more painful than those from mosquitos. You can use repelling lotions, such as Avon Skin So Soft, or repelling sprays, like the No No-See-Um Natural Insect Repellent.
They can even get through screens so if you're getting bitten inside a pool enclosure, that's why. (Buy a can of flying insect bug spray or a mosquito fogger and use it an hour or so before you plan to use the pool.)
The best times to visit a Florida theme park
Choosing when to visit one of Central Florida's major theme parks, such as Walt Disney World, Universal Studios, The Wizarding World of Harry Potter or Legoland, is an art in itself. People consider three factors: weather, historical crowd levels and their schedules.
If you're just looking at the weather, TPG recommends visiting anytime from late October through the end of March. While hurricane season does run through November, it is rare for storms to race through Orlando — though it has happened seven times throughout its lifetime (most recently for Hurricane Irma in 2017). And while you could experience a cold snap when visiting in the winter months, it's rare. (Here's what to do at Disney when it's cold.)
Related: What to do when it rains at Disney World
When it comes to low crowd levels, the weeks after Thanksgiving and before the December holidays are nearly perfect. You can often walk on to rides with no or minimal lines, get reservations for the top restaurants at the times you wish to dine and just enjoy a crowd-free day at the parks. And since Disney prices its tickets dynamically, visiting during a less crowded time of year will also be cheaper.
Related: How to use points to buy Disney tickets
Of course, you often can't control when you visit. If your kids are in school, or you're an educator, you're probably locked in to visiting during holidays, vacation periods and summer break.
Related: These are the best times to visit Disney World
The best times to see wildlife
Because of Florida's large footprint, it's tough to say exactly when the "best" time to see wildlife is. It will vary a bit depending on where in the state you're visiting. Generally speaking, here are good times to visit to see the following animals:
Birds: January through early April — especially in South Florida — is a good time to see shorebirds, waterfowl, wading birds, passerines and raptors. October through December are also terrific birding months, with an abundance of shorebirds, colonial birds, white pelicans and other migratory birds arriving in greater numbers. Florida has many wildlife preserves and those are usually the best spots to go birding.
Related: Best state parks in Florida
Alligators: It's not tough to spot an alligator in Florida. They are everywhere, including lakes and retaining ponds, so never swim in those bodies of water and don't even get too close to the edge. In the springtime, you'll see plenty of alligators, including babies, during mating season. Just be very careful when approaching alligators. You may not see the babies but if they are there, mama gator will fiercely protect them.
Manatees: It's possible to see manatees, or sea cows, any time of the year. But it's often easiest to track them down March through September. In the colder months, manatees look for warm water and often swim up rivers like the Suwannee River and Crystal River or enter springs like Wakulla Springs, Weeki Wachee Springs or Homosassa Springs.
Dolphins: Dolphins are commonly found on both the east and west coasts of the state. They are most active at sunrise, from around 10 a.m. to noon and then again from 2 p.m. to sunset. If you're staying on the coast, you can easily spot dolphins right from the beach or take a dolphin watching cruise.
Reptiles and amphibians: Be aware that Florida has its fair share of snakes, frogs and geckos. While there are 50 species of snakes in the state, only six of them are dangerous to people: the Southern copperhead (highland mocassin), cottonmouth (water mocassin), Eastern diamondback rattlesnake, timber rattlesnake, dusky pigmy rattlesnake and Eastern coral snake. If you plan to go hiking or walk through remote areas, be sure you have an understanding of which snakes are dangerous and which are not. The University of Florida is a good resource.
The best times to go on a cruise from Florida
The state is known for its many cruise ports, including the Port of Miami, Port Canaveral, Port Everglades and Port Tampa Bay. From these ports, you can visit the Bahamas, Caribbean, Mexico, Panama Canal and even book transatlantic voyages to Europe. If you're flying into one of these ports, you may want to avoid hurricane season between June and November or purchase a trip insurance policy with a cancel-for-any-reason clause. If you're driving to the port, you can always book at the last minute (a week or so ahead of embarkation) so you can check the long-term weather forecast. Just know that booking last-minute cruises often means you don't have your first choice of cabin locations and dining times (if you select a set dinner time over the more flexible "anytime" dining arrangements).
Related: The best Caribbean cruise for every type of traveler
When to visit to avoid crowds
Florida is one of the most popular vacation destinations in America. That means certain destinations, especially cities like Orlando, Miami, Tampa and Naples, can get crowded during peak season. For most of Florida, peak season is roughly Thanksgiving through mid-April and then again during the summer months for places like Amelia Island, Daytona Beach and the theme parks of Central Florida.
Visiting at shoulder season, right before and directly after peak season, can provide a great value and fewer crowds. And visiting when school is in session means you're not competing with all the families that normally descend on the state during school vacation breaks.
Related: Our favorite Florida hotels for every type of traveler
The cheapest times to visit
The cheapest months to fly to Florida are September, May (except for Memorial Day weekend) and early June before schools let out.
You can find terrific values on hotels and activities in the fall (Sept. 1 to right before Thanksgiving) and spring (from mid-March through mid-June, except for Easter and spring break weeks).
Related: What to do on Florida's Space Coast when you need a break from the theme parks
Some of the less expensive areas to visit include Clearwater Beach, Jensen Beach (Port St. Lucie), New Smyrna Beach (south of Daytona Beach), Panama City Beach (on the Panhandle) and Marathon in the Florida Keys.
Featured image by Toni Hoffmann/Getty Images.
SPONSORED: With states reopening, enjoying a meal from a restaurant no longer just means curbside pickup.
And when you do spend on dining, you should use a credit card that will maximize your rewards and potentially even score special discounts. Thanks to temporary card bonuses and changes due to coronavirus, you may even be able to score a meal at your favorite restaurant for free. 
These are the best credit cards for dining out, taking out, and ordering in to maximize every meal purchase.
—
Editorial Disclaimer: Opinions expressed here are the author's alone, not those of any bank, credit card issuer, airlines or hotel chain, and have not been reviewed, approved or otherwise endorsed by any of these entities.
Source: Read Full Article