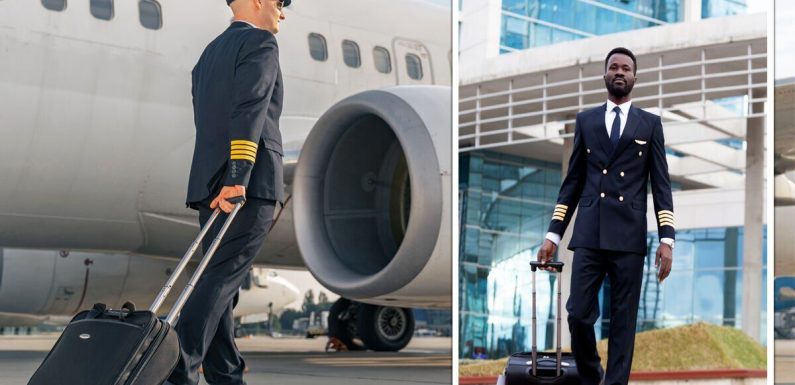 Mosquito Bomber Pilot Colin Bell talks about his military career
We use your sign-up to provide content in ways you've consented to and to improve our understanding of you. This may include adverts from us and 3rd parties based on our understanding. You can unsubscribe at any time. More info
Jonathan Franklin is a pilot at KLM. He shared his best packing advice with Express.co.uk and why denim can be your "best friend".
Jonathan told Express.co.uk: "You can't plan for everything, so don't pack for it!
"Everyone can relate to unpacking your bag after a trip only to find half of what you packed unused.
"But remember, 'just in case' adds weight. Pack what you know you'll need and leave out everything you're not certain you'll wear.
"One outfit a day is enough and try to add versatile pieces that can double up for smart or casual outfits."
Unpacking unused clothes is always irritating so it's a good idea to plan several outfits that can be reworn.
The KLM pilot also shared one item that he would never go on a holiday without.
Jonathan said: "Denim is your best friend. It's time to invest in a good pair of dark blue jeans that look great with a shirt or blouse whether you're in the office, sitting in a cafe or leisurely exploring a new city.
"Denim is brilliant and incredibly durable and most importantly for families travelling, it is also easy to clean with wet wipes."
Denim will go with almost anything so it's a great idea to pack a pair of jeans or a pair of denim shorts or skirt.
Families who might suffer spills on a long flight will also do well to pack an item that's easy to wipe clean.
Jonathan added: "Have your basic three essentials. You will always forget something, but some things are harder to replace on the road.
"Think of the three groups of essentials to make sure the must-haves don't get missed.
"Mine are personal hygiene, spare undies and technology. These might be different for you, but really think about what you actually need."
As a frequent traveller, Jonathan said it's important not to panic too much when it comes to holiday packing.
He said: "Whether you're headed to the Himalayas or the Amazon basin, you'll always find somewhere to shop.
"So don't panic if you forget something, it can be a great way to treat yourself to a souvenir you can enjoy for years after your adventure.
"Think about washing your clothes on your way, rather than taking everything."
The pilot added: "Don't wear something on the way to your trip that you won't need while you're there.
"It adds weight, bulk and no one wants a heavy jacket when you're sunning yourself in Dubai.
"My last trip to Myanmar had me leaving Amsterdam wearing a thin but warm hoodie and it worked a treat!"
Source: Read Full Article