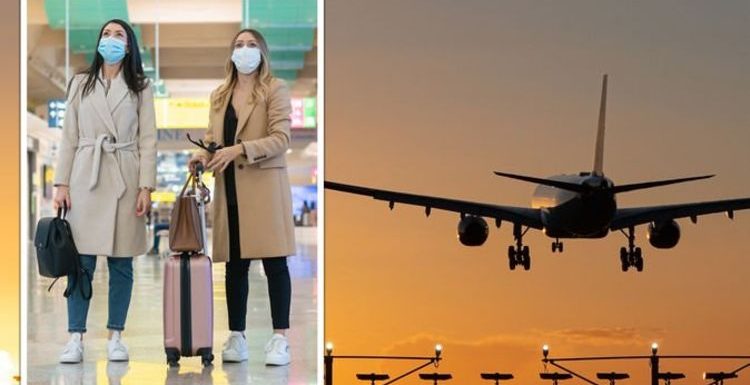 Ryanair passenger claims airline forced her to sleep in a storm
We use your sign-up to provide content in ways you've consented to and to improve our understanding of you. This may include adverts from us and 3rd parties based on our understanding. You can unsubscribe at any time. More info
Going on holidays on a budget may involve flying with a low-cost airline. In Europe, some of the largest budget airlines include Ryanair, easyJet, Wizz Air, Norwegian Air, Vueling, Jet2, Volotea, Eurowings and Transavia.
The worst budget airlines in Europe for a range of criteria have been named.
One of the most important criteria when choosing a budget airline is the fare.
And Eurowings was found to have the worst prices out of all the European airlines.
The airline is part of the Lufthansa Group.
Rock-bottom fares found on Ryanair or Wizz won't be found on Eurowings, even if there are markets in which it could be the cheapest option.
Next on the list of important things to check before choosing an airline were carry-on allowances.
Ryanair came bottom of the list.
Non-priority ticket holders were only allowed a small bag of 40x25x20cm.
It also had to fit under the seat and anything else was extra.
The airline was not the only one with stringent carry-on allowances, but Wizz Air and Norwegian Air both allowed slightly bigger bags.
Still in the luggage category, the worst airline for checked bag prices was Norwegian.
It is worth noting the price checked were not online prices, but airport counter prices.
Holidaymakers who want to avoid a hefty price tag can pay in advance online.
For hidden fees, the worst offenders were Wizz Air and Ryanair.
Added fees on both airlines can quickly add up, from text confirmations to forgetting boarding passes or worst, having to change a typo on said pass.
For age of planes, the worst airline was Jet2.
Every airline these days fly the same kind of planes.
To figure out the worst planes, age was taken into account.
And the worst, with an average of 13.7 years old, was Jet2.
The worst European budget airlines
Worst prices: Eurowings
Worst carry-on allowances: Ryanair
Worst checked bag prices: Norwegian
Worst hidden fees: Wizz Air and Ryanair
Oldest planes: Jet2
Source: Read Full Article