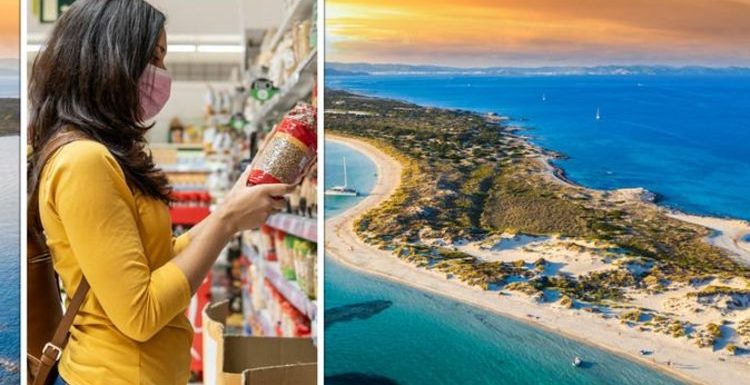 Brexit: British expat discusses difficulty of living in Spain
We use your sign-up to provide content in ways you've consented to and to improve our understanding of you. This may include adverts from us and 3rd parties based on our understanding. You can unsubscribe at any time. More info
Spain may have a reputation for being cheaper than the UK, but it may not always be the case. British expats in the country are comparing prices, and they've seen a big change over the years.
Moving to the south of Europe is a popular relocation option for Britons in search of sun.
With supposedly cheaper prices and a more relaxed lifestyle, Spain is one of the most sought-after country for a move.
But British expats are finding the country to be more expensive than it used to be.
Anna said she loved living in Mallorca and enjoyed "the relaxed way of life and the healthy Mediterranean diet".
"I love the al fresco lifestyle and the friendly 'work to live' attitude of the Mallorcan people.
"There is so much to explore on the island and the all year round fiestas mean that there is always life and activity going on even in the smallest villages."
Anna saw the island evolved, and the prices go up.
She said: "In truth since the euro arrived, the cost of living has risen and although less expensive than the UK, Mallorca is no longer a cheap place to live."
Lisa, who had moved all over Spain from the UK and settled in Malaga, agreed.
She said: "Living in Spain is not as cheap it used to be.
"However, thanks to the weather, we find that there are so many more things to do that does not cost money.
"We regularly pack a picnic and head off to the beach or inland."
Maria, meanwhile, found the "cost of living in Valencia a little cheaper than the UK, but the difference varies depending on what you buy".
"A lot of items are around about the same price, however, if you avoid the large supermarkets and do your normal food shop by going to the market you can save a lot money, and the best thing of all is that the produce are fresh and locally sourced."
British expats still found Spain to be cheaper than the UK, especially if they were coming from London.
Simon said: "Barcelona isn't as cheap now as it was 25 years ago, but it's still much cheaper than London.
"Especially if you know your way around. I can eat and drink out at about a third of the price it would cost in the UK."
And John said the cost of living in Spain was "definitely cheaper".
He explained: "Our council tax is only 20 percent of what we were paying in the UK.
"Petrol/diesel, alcohol (and I don't drink) and cigarettes (and I don't smoke) are all much cheaper."
Source: Read Full Article