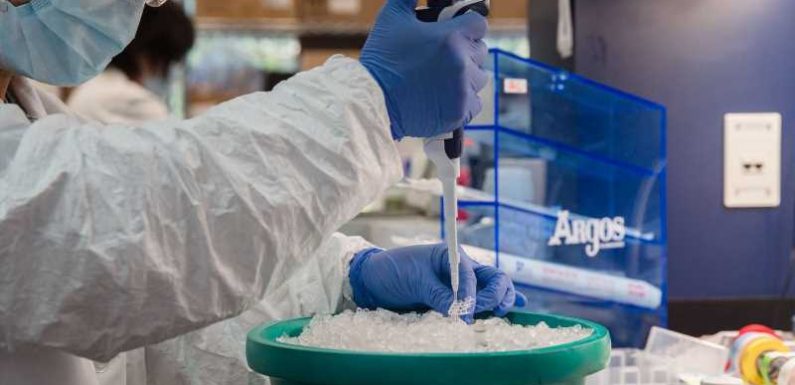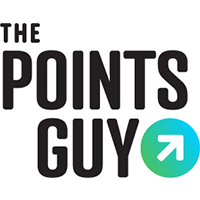 On Tuesday, the Centers for Disease Control and Prevention announced that all international travelers will need to show proof of a negative COVID-19 test in order to enter the United States. The move will now require that all travelers — regardless if they're U.S. citizens — to show a negative test result before boarding their flight.
As of Jan. 26, 2021, passengers traveling to the U.S. from abroad will have to take a viral test at least three days before their scheduled departure. According to the CDC, passengers will need to provide their airline with written documentation (paper or electronic copy) of their lab test result.
Sign up to receive the daily TPG newsletter for more travel news.
The CDC has placed the onus on the airline to confirm all passengers have a negative COVID-19 test result before they're allowed to board. If a passenger doesn't have the required negative test, the airline will deny boarding.
But what about those abroad now who will now be required to have a negative COVID-19 test before they can come home? In some countries where there isn't the infrastructure or testing capacity available, some travelers may find themselves stuck without an option to get home.
While the CDC made this announcement on Tuesday, Jan. 12, the requirement doesn't take effect until Jan. 26 — two weeks later. The agency said that the delay should give both airlines and travelers enough time to seek out and comply with the requirement.
Late last week, England's government also announced a requirement for international travelers entering the country from abroad to have a negative COVID-19 test result. From when the country first made the announcement, it gave just more than one-week notice for travelers. When pre-departure testing comes into force at 4 a.m. local time on Friday, Jan. 15, all travelers — including British nationals — will have to abide by the new requirement.
Related: International arrivals will need a negative COVID-19 test to enter England from Friday
But with the reduced warning period, the English government has allowed for more exemptions to the rule. Cargo workers, children under 11, airline crews and those "traveling from countries without the infrastructure available to deliver the tests," will be exempt from the pre-departure testing requirement when it launches on Friday. Additionally, travelers entering England from the Falkland Islands, Ascension Islands and St Helena are permanently exempt.
They also temporarily exempted some countries include Antigua and Barbuda, St. Lucia and Barbados. It should be noted. that England is only allowing country-specific exemptions until 4 a.m. on Jan. 21 — six days after the initial rollout.
At this time, the only exemptions to the U.S. requirement are airline crew, military personnel and passengers under 2 years old. There are no country-specific exemptions, and this is likely because the lead time on the U.S. requirement is two weeks.
But for those already abroad or who are planning to be when the regulation comes into effect, it may take some additional planning. But hotels are aiming to make testing easier on the guest.
At Baha Mar in the Bahamas, for example, guests can elect to take an optional PCR or rapid COVID-19 test before they depart. The tests, which cost $125 and $25 for PCR and rapid, respectively, are at the cost of the guest. But, if it saves the hassle of trying to find a test through a third party, the cost will likely be worth it for those returning to the U.S.
Related: Your next hotel check-in may include a COVID-19 test
At the Sofitel Hotel at London Heathrow, guests can book an overnight test package, which allows them to submit a self-administered PCR test the night before their flight. The next morning, the passenger will have a certificate with their test result. The package, which also includes breakfast, starts at £179 (about $250) per room.
With the United States' new pre-departure testing requirement, it's likely that we may see more hotels and resorts offering COVID-19 tests before leaving the property. With the travel industry already upended by the coronavirus pandemic and the constantly changing rules and regulations, hotels may wish to provide guests with the comfort of knowing they're covered when it comes to booking a test before they return home.
If you're currently abroad and worried about not being able to secure a COVID-19 test before the pre-departure testing requirement comes into place, contact your hotel. Alternatively, contact the local U.S. embassy for advice on how to find testing.
In addition to the new testing requirement, the CDC advises that international travelers get tested again three to five days after arrival and stay home for seven days after traveling.
"Testing does not eliminate all risk," CDC Director Robert R. Redfield said in a statement. "But when combined with a period of staying at home and everyday precautions like wearing masks and social distancing, it can make travel safer, healthier and more responsible by reducing spread on planes, in airports and at destinations."
Since March 2020, the U.S. has banned entry for non-nationals coming from the U.K., Ireland, 26 European countries, Brazil, Iran and China. Late last year, there were reports that the White House was considering removing the ban on travel from Europe, however, that's yet to happen and a President-elect Biden will likely make any decisions on bans going forward.
The pre-departure testing requirement was a long-awaited announcement for some.
"We learned that the opening strategy of banning locations and asking about exposures and doing fever checks just didn't cut it," said Martin Cetron, who leads the CDC's Division of Global Migration and Quarantine. "We had to pivot."
More than 22 million cases of COVID-19 have already been reported in the United States, including more than 375,000 deaths.
Featured photo by ARIANA DREHSLER/AFP/Getty Images.
SPONSORED: With states reopening, enjoying a meal from a restaurant no longer just means curbside pickup.
And when you do spend on dining, you should use a credit card that will maximize your rewards and potentially even score special discounts. Thanks to temporary card bonuses and changes due to coronavirus, you may even be able to score a meal at your favorite restaurant for free. 
These are the best credit cards for dining out, taking out, and ordering in to maximize every meal purchase.
—
Editorial Disclaimer: Opinions expressed here are the author's alone, not those of any bank, credit card issuer, airlines or hotel chain, and have not been reviewed, approved or otherwise endorsed by any of these entities.
Source: Read Full Article