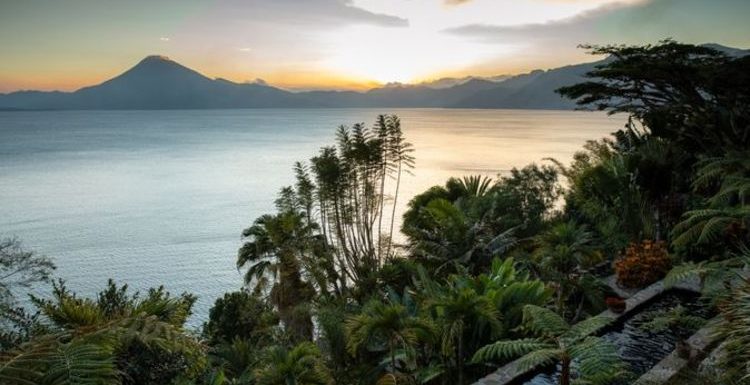 Grant Shapps warns travellers to hold off on booking travel tests
We use your sign-up to provide content in ways you've consented to and to improve our understanding of you. This may include adverts from us and 3rd parties based on our understanding. You can unsubscribe at any time. More info
Peru, Venezuela, Colombia, Ecuador, Dominican Republic, Haiti and Panama are now the only countries on the UK's travel red list. Travellers returning from those destinations will need to quarantine in an expensive Government hotel.
The United States has yet to open its borders to UK travellers although it has announced tourists will be allowed back in at some point in November.
It is expected all British visitors to the United States will need to be double-vaccinated to enter.
British tourists have been banned from entering for 18 months with only those with essential reasons for travel allowed in.
Luxembourg also has a ban on British tourists entering. The tiny European nation will only allow Brits to visit for essential reasons.
Argentina's borders are closed to most non-resident foreign nationals. The UK Government website states that travel is only permitted for limited essential reasons.
While British nationals can enter Cambodia, the UK Government states that all arrivals will need to quarantine for 14 days at a hotel.
China has a ban on UK tourists entering the country. Britons are able to enter for a few limited reasons including diplomatic service.
Neighbouring Hong Kong also currently has a ban on British tourists entering. The UK is on Hong Kong's 'high risk' list.
Full list
Luxembourg- no non-essential travel permitted
The United States- travel ban to be lifted in November
Argentina- Ban on foreign travellers
Chile- quarantine requirement to be lifted on November 1
Guatemala- ban on UK travellers
Honduras- ban on UK travellers
Bhutan- ban on foreign travellers
Brunei- entry severely restricted
Cambodia- visa policy suspended
China- ban on UK travellers
Hong Kong- ban on UK travellers
Indonesia- on red list
Japan- banned expect in exceptional circumstances
Kazakhstan- Ban on foreign travellers
Laos- No visas for UK
Iran- Ban on foreign travellers
Kuwait- no tourist visas
Malaysia- Ban on foreign travellers
Mongolia- ban on UK tourists
Myanmar- Ban on UK travellers
Singapore- will allow UK travellers from October 19
South Korea- visas suspended
Taiwan- ban on foreign nationals
Thailand- Special permission needed from Thai Government (likely to change in November)
Turkmenistan- Entry prohibited for tourists
Vietnam- not open for tourists
Algeria- limited flights
Benin- visits limited to 'extreme necessity'
Cameroon- borders tightly restricted
Madagascar- no overseas travel
Niger- ban on foreign nationals
New Zealand- borders closed to almost all arrivals
Australia- only citizens can travel and immediate family members
Fiji- closed to British tourists (likely to open 1 December)
Nauru- non essential travel banned
Pitcairn islands- borders closed
Tonga- ban on foreign travellers
Montserrat- ban on foreign travellers
Double-vaccinated UK tourists will no longer need to take a pre-departure test before arriving in the UK from a non-red destination.
Later in October, day two PCR tests will be swapped for cheaper lateral flows but the Government has yet to announce an exact date for the change.
Grant Shapps has said he hopes to bring the change before the end of the UK half-term as travel experts fear families may have to fork out for PCRs.
The delay is reportedly due to a shortage of lateral flow tests and disagreement on the policy within the Government.
UK tourists returning from a red list destination will need to pay to quarantine at a Government hotel.
All UK travellers are advised to check the Government website before setting off as restrictions can change rapidly.
It is also advised to check local restrictions before travelling as many countries will have their own rules in place.
Regulations on face-masks, health passports, vaccination and social distancing differ around the world and breaking rules can result in fines in some countries.
Source: Read Full Article