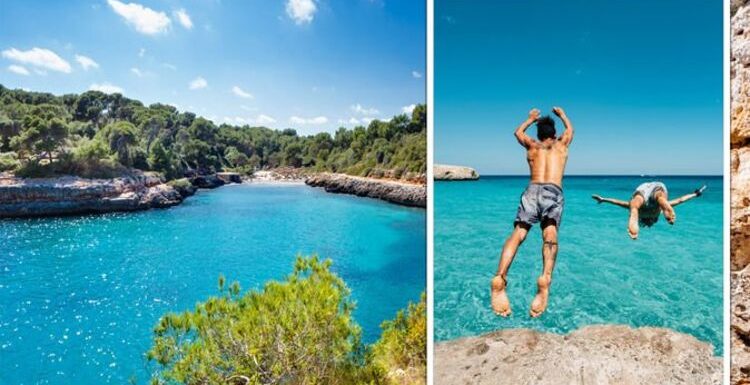 Spain: Supermarkets in Barcelona ration sunflower oil
We use your sign-up to provide content in ways you've consented to and to improve our understanding of you. This may include adverts from us and 3rd parties based on our understanding. You can unsubscribe at any time. More info
The Tripadvisor Travellers' Awards rate the best hotels, restaurants and destinations each year. The awards are based on reviews from guests and holidaymakers.
The beautiful Balearic island of Majorca was named as this year's best destination for British travellers.
The dreamy island is a popular destination for British tourists and is also home to many British expats.
A Tripadvisor spokesperson said: "Attracting visitors from all parts of the world, Majorca is a dreamy island destination in the Mediterranean Sea, just off the southwest coast of Spain.
"There's something for every taste, beaches and coves, a spectacular mountain range, romantic fishing villages and a rustic countryside dotted with almond and olive groves."
The top rated attraction in Majorca on Tripadvisor is the incredible Catedral de Mallorca in the capital city of Palma.
One of the outstanding landmarks in the capital, the Cathedral is a showcase of Gothic architecture.
A reviewer said: "Absolutely stunning. Well worth a visit and take your time to go around. Astonishing building and large!"
Another said: "It is a very impressive building in a great environment! Really enjoyed the view of the palms and the water next to this amazing building!"
Beach lovers will be spoilt for choice in Majorca with clear blue waters and golden sand to enjoy.
The tiny beach at Cala Deià is a highlight and is often favoured by celebrities and Instragmmers.
Tourists may struggle with parking during the summer months so could instead opt for a short hike from the nearest village.
Britons looking for an unspoilt beach could head to Cala Torta, located on the island's north-east corner.
While there's no bar or restaurant at the beach, it is one of Majorca's most unspoilt paradises.
Children will need to be supervised in the beach's sparkling water as it can get deep very suddenly.
Majorca also has many incredible dining options for tourists looking to splash out on a tasty meal.
From fresh fish to steak restaurants and buzzing bars, the island has a lively social scene and many gourmet options.
On some parts of the island, including the resort of Magaluf, British tourists must take care not to break drinking regulations.
Magaluf officials are attempting to change the resort's reputation and have introduced strict limits on excess drinking.
Tourists can no longer take part in pub crawls, all-you-can-drink deals or booze cruises in Magaluf.
All-inclusive hotels will still be able to offer unlimited drinks deals although Britons should check the rules before booking.
Source: Read Full Article