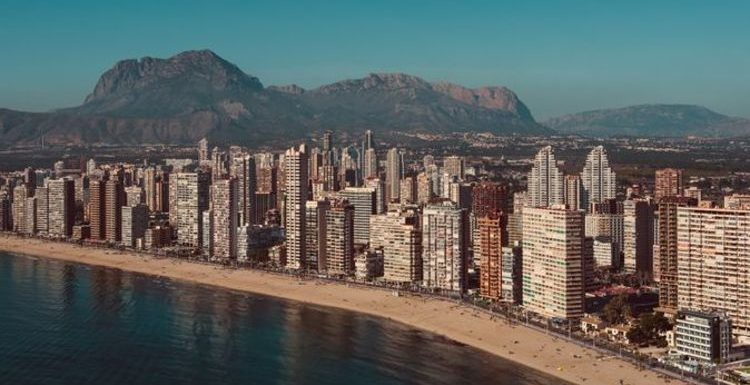 France travel ban: Simon Calder outlines details
We use your sign-up to provide content in ways you've consented to and to improve our understanding of you. This may include adverts from us and 3rd parties based on our understanding. You can unsubscribe at any time. More info
The Spanish Confederation of Hotels and Tourist Accommodation (Cehat) said the rules were "incoherent". British tourists must be fully vaccinated to travel to Spain.
The vaccine rule applies to every traveller over 12 which has affected many British tourists' holidays.
Teenagers in the UK may not have had the chance to be fully vaccinated yet due to the UK's vaccine schedule.
Jorge Marichal, Cehat president, said: "We do not understand these incoherent measures that seriously harm a sector that has had an exemplary attitude and constant cooperation throughout the pandemic.
"We have been the first to accept the control and requirement of Covid passports in our establishments.
"We have closed our accommodations, we have been refuge hotels, and we have collaborated with health services."
Cehat said a "British operator" had cancelled 60,000 bookings due to the current situation.
The Canary Islands which is currently in 'high season' is one of the areas suffering from the cancellations.
Other popular holiday destinations affected in Spain include the Balearic islands and Benidorm on the Costa Blanca.
The Alicante area, which is very popular with Britons, has also reportedly been impacted by hotel cancellations.
Marichal said: "We do not understand why common sense does not apply and the same protocols are established for all children and families who wish to travel to our country this Christmas."
The difficult situation has seen the price of holidays to Spain drop with many bargains available for the Christmas period.
Ryanair is offering prices as low as £30 for a return flight to Alicante from Liverpool airport in December.
Ryanair CEO, Michael O'Leary, has slammed the UK Government for its management of the Omicron variant.
The Ryanair boss said: "People in the UK recognise that the Government there are idiots.
"You wouldn't rely on Johnson or Grant Shapps, or Dominic Raab who can't add or subtract- would you want your journey dependent on the intervention of those idiots?
"The answer is no."
He added that he thought Covid passports would be a good idea for travel and more unvaccinated people should be encouraged to get the jab.
British tourists travelling to Spain will need to be fully vaccinated to be allowed to enter the country.
On their return to the UK, they will need to take a pre-departure test within 48 hours before arrival.
After arrival they will need to take a PCR test on or before day two in the UK and self-isolate until they receive a negative result.
British tourists are advised to check the UK Government website for the latest restrictions before travelling to Spain.
Source: Read Full Article