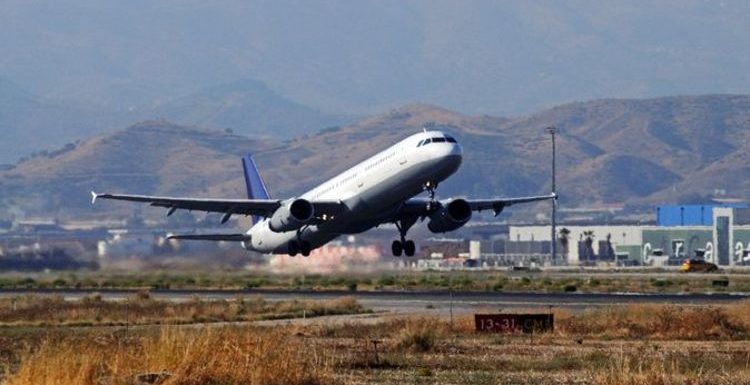 Simon Calder says he's 'holding off' booking a holiday
We use your sign-up to provide content in ways you've consented to and to improve our understanding of you. This may include adverts from us and 3rd parties based on our understanding. You can unsubscribe at any time. More info
Dense fog surrounding Malaga airport has caused arrivals and departures to be delayed by up to two hours. The airport was placed on a level red alert this morning.
According to Spanish paper, SUR, planes were unable to leave or arrive before six in the morning due to the fog.
This created a backlog of flights as the fog only began to dissipate around 10 in the morning.
Passengers travelling to the airport for a morning flight from Malaga airport said even road signs were obscured by the fog.
Airport operations company, Aena, has said that the schedule is now starting to return to normal.
The dense fog in the Costa del Sol is thought to be caused by warm air moving over a cold sea.
Carlos Conceicao tweeted: "Still chaos at Malaga airport this morning due to mist."
John Dunford tweeted: "Malaga airport has registered fog six days in a row, something that is without precedent since records began in 1942."
Sergio Calle Llorens said: "Seriously Malaga is shrouded in a gloomy fog. I wonder how long this is going to last.
"This is the first time in my life that I can't see the Mediterranean due to the thick fog, for four days in a row and everything is shrouded in a gloomy atmosphere."
Digital Chris tweeted that they had just landed in Malaga saying: "8:30am flight delayed today by two hours due to fog."
Although the State Meteorological Agency has forecast the fog to lift on January 4, it is likely to leave an increased chance of rain.
Temperatures are expected to drop in Malaga and the surrounding Costa del Sol as the fog lifts.
Known as taro in the region, sudden sea fog can also cause dangers to drivers as it obscures vision.
The fog can descend suddenly and distract a driver. Experts recommend drivers slow down if visibility is impacted.
Malaga airport has been impacted by heavy fog in the past, causing delays to holidaymakers.
British tourists have faced lengthy delays at Spanish airports in the past few months due to a number of factors.
Since leaving the EU, British tourists must get their passport stamped on entry and departure from Spain.
They can only stay in Spain for 90 out of every 180 days or they could be banned from returning.
Increased airport checks due to Covid health legislation has also led to long queues for tourists.
British tourists must be vaccinated to enter Spain and will need to provide proof to pass border control.
Source: Read Full Article