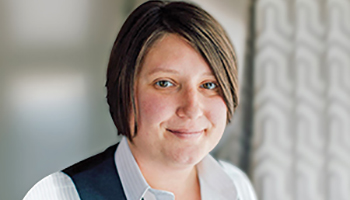 Here's a new twist on the old sales adage, "Don't sell out of your own pocketbook:" "The client's experience is not the same as the advisor's experience of the pandemic."
The latter quote comes from David Kolner, Virtuoso's senior vice president of network products and strategies. That is the message he's been sharing of late with travel advisors.
Citing a figure from the World Travel and Tourism Council, Kolner said that the pandemic's impact on the travel industry was 18 times worse than the Great Recession in 2008. It wasn't uncommon for an agency's sales to be down anywhere from 50% to 90%.
"It's a traumatic time for a lot of people living through this," Kolner said. "People have done other jobs, taking pay cuts, forgone life to some degree, in addition to living through the pandemic."
But at the end of the day, Kolner said, the ideal Virtuoso client — individuals with high or ultrahigh net worth — became worth even more.
"The rich got richer, period," he said.
But the experiences travel advisors have had over the last 15 or so months have been quite the opposite, which could lead to a disconnect in their sales strategy.
"What's really important is to distinguish your own experience versus what your clients are experiencing, and these are two very different things," Kolner said. "So, we're really encouraging people to sell up. We're encouraging them to charge fees. We're encouraging them to have confidence, because the clients are dying to spend — that's what's really fueling this." 
During the Great Recession, the rich didn't get richer. Net worth fell. And, as Kolner put it, "even though the rich stay rich, they don't buy when they feel poorer."
But with the exact opposite thing happening during the pandemic, he said, those big spenders will continue to fuel travel's recovery.
"It's the place to be to focus on, the high net worth and ultrahigh net worth," Kolner said. "Those people have the money, and for the recovery, that is the place to focus."
Looking toward a bright future
Kolner's advice is timely, as agencies are busy. Advisors surely still face a number of hurdles — most importantly, cash flow, as they wait for clients to travel to get paid commissions — but phones are ringing.
Virtuoso's U.S. agency sales grew 50% month over month from February to March, Kolner said. In subsequent months, sales kept growing, though not at a rate that high. In fact, the U.S. is one of Virtuoso's top performing markets in the world, perhaps bested only by Australia-New Zealand where residents can travel in a bubble.
Current sales for 2022 and 2023 indicate those years will be particularly good for agencies (albeit, with the caveat that the global recovery from the coronavirus crisis continues).
"When I look at our business leading into 2019, we're ahead of that pace," said Alex Sharpe, CEO of Signature Travel Network. 
There are unknowns, Sharpe said, but he is excited about the future.
David Harris, CEO of Ensemble Travel Group, also said he is expecting solid years in 2022 and 2023. 
"However, it entirely depends on when and how travel can more fully resume on a global level," he said.
Harris is also seeing evidence that travelers are interested in upgraded experiences. Whereas before, they may have wanted a four-star property, they're interested in moving to a five-star property. Another encouraging trend is multiple trips scheduled by seasoned travelers.
Kathryn Mazza-Burney, Travelsavers' chief sales officer, is forecasting "record years" ahead if the recovery remains on track.
"They will be banner years for the agency community, and we knew this was going to happen," she said.
Mazza-Burney also noted consumers seem to be spending more money and looking to more premium and luxury products, and they are booking multiple trips into the future.
Business is looking particularly good headed into the second and third quarter of 2022, according to John Lovell, president of Travel Leaders Group. Right now, he said, business is only off its historic best (heading into 2019) by around 13% to 15%, an encouraging sign. Lovell predicted that once things stabilize again, like when cruise ships get sailing and more borders open, demand will be higher than supply. Prices will go up, and so will commissions.
Lovell again pointed to the second and third quarter of 2022 as solid. "But," he added, "you start looking at the exotic products — be it world cruises, grand cruises, river cruising — into 2023 it's excellent. Excellent. We're back to 2018 levels on those products."
Source: Read Full Article