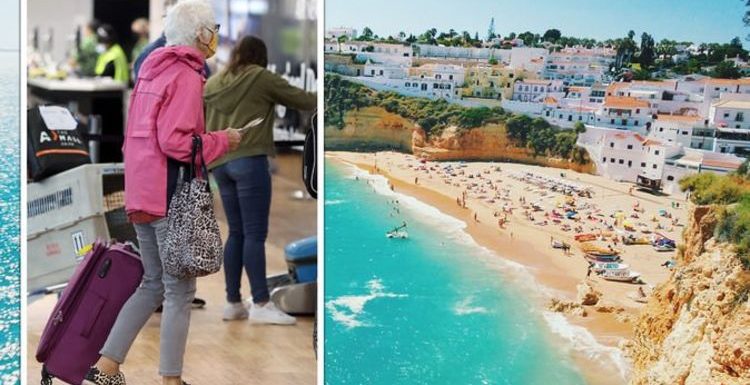 British Airways releases new campaign as travel restrictions ease
We use your sign-up to provide content in ways you've consented to and to improve our understanding of you. This may include adverts from us and 3rd parties based on our understanding. You can unsubscribe at any time. More info
Many holidays start – and end – with a flight and choosing the best airline is an important part of planning for travel. With plenty of choice when it comes to carriers, holidaymakers may not know where to start when looking for the best airline.
AirlineRatings.com has named the safest airline in the world in its annual rating.
Coming top this year was Air New Zealand, which took the first spot from Australia-based Qantas.
The top 20 airlines in the world were all outstanding, according to AirlineRatings.com editor in chief Geoffrey Thomas.
He said: "Our top 20 safest airlines 2022 are always at the forefront of safety innovation, operational excellence, and the launching of new more advanced aircraft like the Airbus A350 and Boeing 787."
He also explained "there is very little between the top 20, they are all standouts".
Air New Zealand came first because of its number of tech innovations and cockpit advancements.
ANZ also has comprehensive pilot training and low fleet age.
Geoffrey said: "Air New Zealand has won countless awards and has a firm focus on safety and its customers and over the past 18 months, Covid has brought yet another new dimension to the challenges."
The list was compiled by looking at crashes in the past five years, serious incidents over two years, audits from aviation governing bodies, Government audits, fleet age and Covid policies.
In terms of incidents, Geoffrey said every airline experienced some and that it wasn't always the fault of the carrier.
He explained: "It is the way the flight crew handles these incidents that determines a good airline from an unsafe one."
Qantas lost its title of safest airline in the world after three years at the top.
TAP Air Portugal was also named Europe's safest airline, making the list at number five.
The Portuguese airline, incredibly, didn't make the list last year.
British Airways was number 17 this year, after falling seven spots from number 10 in 2021.
Emirates, meanwhile, barely made the top 20, after being fifth last year.
Operating the world's largest fleet of Airbus A380 in the world, Emirates is growing fast.
The world's safest airlines
1. Air New Zealand
2. Etihad Airways
3. Qatar Airways
4. Singapore Airlines
5. TAP Air Portugal
6. Scandinavian Airlines
7. Qantas
8. Alaska Airlines
9. EVA Air
10. Virgin Australia/ Atlantic
11. Cathay Pacific Airways
12. Hawaiian Airlines
13. American Airlines
14. Lufthansa Group
15. Finnair
16. Air France/ KLM Group
17. British Airways
18. Delta Air Lines
19. United Airlines
20. Emirates
Source: Read Full Article