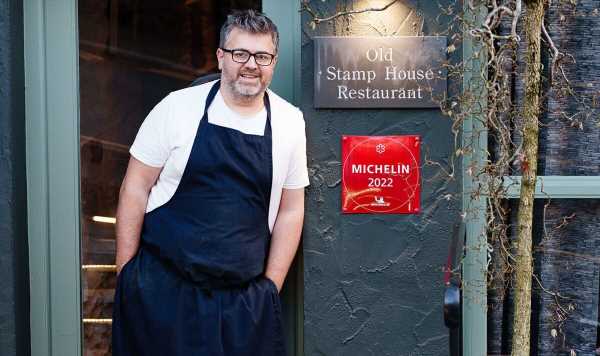 At the northern end of Windermere is the popular market town of Ambleside, located in the heart of the Lake District National Park.
The small settlement is known for its incredible views, surrounded by majestic Lakeland fells, but a lesser-known attraction is that it's home to the UK's best restaurant.
Tripadvisor, the world's largest travel guidance platform announced the news in its final Travellers' Choice Award for 2023: Best of the Best Restaurants.
Analysing 12 months of review data from June 1, 2022, to May 31, 2023, the winners spanned six continents, 58 countries and 478 destinations – with 49 UK restaurants scooping awards this year.
The Old Stamp House Restaurant, Ambleside, was voted the best in the UK for fine dining and third in the entire world.
READ MORE: Recreate the Great British Bake Off's chocolate ganache cake with expert recipe
The family-run Old Stamp House is a tiny restaurant on Church Street, split over two low-ceilinged rooms hung with local art.
According to the Michelin Guide, it sits within the heart of the Lake District National Park, occupying the cellars of an old house where William Wordsworth used to work as the distributor of stamps for Westmorland. 
The Guide read: "It's owned by the Blackburn brothers – Ryan heads up the kitchen, while Craig looks after the service – and they have a passion for all things regional, which is summed up in the name of their tasting menu: "A Journey Around Cumbria".
"The skilfully prepared dishes have been well-thought-through and carefully balance bold and delicate flavours; each has a story – sometimes historic, sometimes personal – and often a sustainable element too."
Don't miss…
'Warming' three-ingredient risotto is ready in just half an hour – recipe[RECIPE]
McDonald's chef shares surprising ingredient in Big Mac sauce – it's not ketchup[REVEAL]
Bacon grilling mistake to avoid for perfectly crunchy rashers[INSIGHT]
We use your sign-up to provide content in ways you've consented to and to improve our understanding of you. This may include adverts from us and 3rd parties based on our understanding. You can unsubscribe at any time. More info
Last year, the fine dining eatery bagged first place as the best in the world, though this year, it took third place on the global scale.
Prices at The Old Stamp House range from £27 to £50, for which diners can feast on a range of British classics inspired by Cumbrian heritage.
Customers have left glowing reviews of the restaurant on Tripadvisor with one person branding it "absolutely stunning in every way" and another claiming it is "a must for foodies and wine lovers".
As the UK's best, however, it was followed by Paul Ainsworth at No. 6 in Padstow and Edinburgh's The Kitchin in second and third place. Paul Ainsworth at No.6 also made it onto the world ranking in eighth place after restaurants in Japan, France, Italy, India and Thailand.
According to the Tripadvisor ranking, the UK's top 10 restaurants in 2023 are as follows:
The Old Stamp House Restaurant – Ambleside, Cumbria
Paul Ainsworth at No. 6 – Padstow, Cornwall
The Kitchin – Edinburgh
Hide and Fox – Hythe, Kent
Cellar – Anstruther, Fife
The Olive Tree – Bath, Somerset
Pasture Cardiff – Cardiff
The Mahal – Cheltenham, Cotswolds
La Dolce Vita – Shrewsbury, Shropshire
Launceston Place – London
Source: Read Full Article