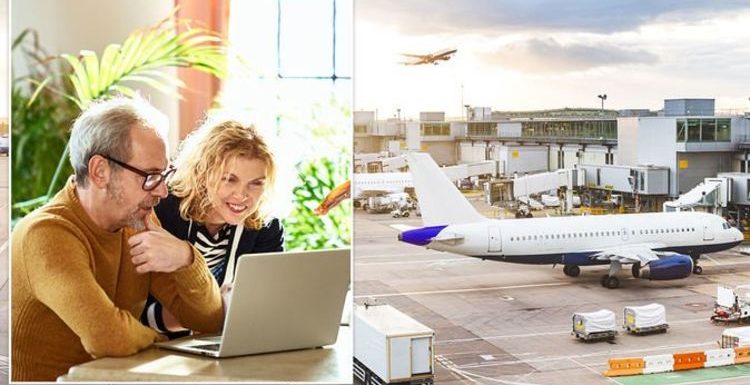 EasyJet: Martin Lewis reveals how to get cheap flights
We use your sign-up to provide content in ways you've consented to and to improve our understanding of you. This may include adverts from us and 3rd parties based on our understanding. You can unsubscribe at any time. More info
Travel is back on the cards for many Britons, with more travel restrictions being eased, particularly for those who are double-jabbed. However, the cost of jetting off abroad remains a deterrent for some people.
Popular times of the year for travel, such as during the school holidays, in the summer months or over the festive period, bring with them some of the highest price points for budding holidaymakers.
This is why flexibility could be the most crucial factor in saving money, according to experts from Expedia and Airlines Reporting Corporation (ARC).
The teams joined up to uncover not only the best time of year for low-cost flights but also the best days of the week to book your 2022 travel.
Friday is the best day to travel
While midweek might seem like the least popular time to begin a holiday and thus the cheapest, according to the experts, this is not the case.
Instead, Friday is reported to be the best day to fly – both domestically and internationally.
The Expedia and ARC research found that travellers flying cross-country on a Friday could save as much as 20 percent.
Those who are heading overseas could save 10 percent by beginning their trip on a Friday as opposed to midweek.
DON'T MISS
Ex royal capital named best seaside destination in the UK – 'heaven' [AWARD]
The best seaside town in Wales has been named – 'little gem' [COMMENT]
Greece holiday- Crete tsunami warning [WARNING]
Sunday is the best day to book flights
According to the report, Sunday is the best day to book both domestic and international flights.
In doing so, travellers hoping to fly domestically can save as much as 20 percent on the ticket price.
Those who are flying further afield could also save around 15 percent.
September and November are the best months to travel
As you might imagine, some of the busiest months for travel are also the ones that come with higher price tags.
Travellers looking to plan a trip for 2022 could "unlock huge savings" by being flexible about the time of year in which they jet off.
For domestic flights, the research found that November is the cheapest time to fly.
Travellers could save a whopping 45 percent on November flights across the UK in contrast with the same flights in March.
Holidaymakers looking to explore further afield could also rake in savings by exercising a little bit of flexibility.
For international flights, September is reported to be the best money-saving month, with travellers saving almost 40 percent versus travelling in December.
How far in advance should I book?
With all of the uncertainty of the last year, booking a holiday far in advance can be daunting.
However, the more in-demand flights become, the more likely the cost of tickets is to increase.
Knowing when other customers are booking their holidays is one way holidaymakers can gauge when prices will be at their best.
For domestic flights, Expedia and ARC say Britons have started to book their trips further out in advance.
The number of flights booked nine and more weeks in advance has increased from an average of 20 percent in 2019 to an average of 25 percent in 2021.
For international flights, the experts found that the number of flights booked nine and more weeks in advance increased from an average of 40 percent in 2019 to 50 percent in 2021.
Source: Read Full Article