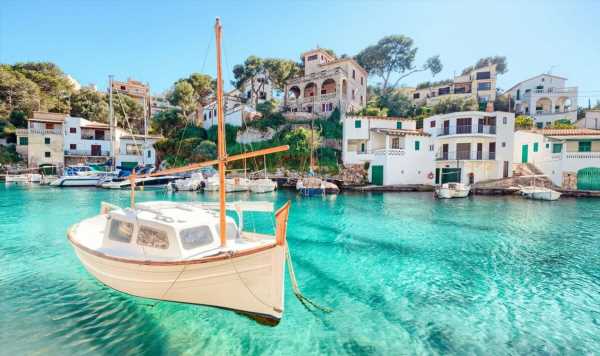 Travel expert Simon Calder shared some suggestions for a European beach holiday on BBC Breakfast, including Costa Blanca, in Spain, which is one of the "most affordable" options this summer, especially when booking a package holiday.
The travel guru also recommended Lanzarote, in the Canary Islands, and Majorca, in Spain, which is one of the "cheapest" destinations for 2023.
Majorca, located in the Balearic Islands, is considered one of the most beautiful spots in the Mediterranean.
The best time to visit Majorca is in the summer months, from June to September, as it can get very cold and wet during the winter months.
Getting to the Mediterranean island is very affordable with flights from Leeds to Palma de Majorca from £25 in June 2023.
Best places to visit in Majorca:
Majorca is a beautiful island with lots of attractions, stunning beaches and picturesque towns, and a car is recommended to move around and visit the best spots.
The old town in Palma, Majorca's capital, is a must-see, and some of the most popular towns are Pollensa, Formentor and Valldemossa.
Soller is also a charming town where tourists can take the famous old wooden train that will take them to Port de Soller.
Don't miss…
The most underrated holiday for 2023 is a 'beautiful' destination[HOLIDAYS]
Flight attendant says 'throw bottle under bed' to stay safe in hotel[TRAVEL HACK]
'I tried a flight attendant's clever packing technique and it worked'[PACKING]
Best beaches in Majorca:
In Majorca, most beaches have white sand and turquoise water but there are some exceptions, like Playa del Arenal, a popular spot among Britons due to its nightlife but one of the "worst" places on the island, according to Tripadvisor users.
Some of the top beaches according to travel blog Mallorca-beaches, are S'Aramador, Cala Figuera, Es Trenc, Es Caragol and Calo d'es Moro.
Travel experts at Heartmybackpack also shared some of the "prettiest" beaches in Majorca and recommended Cala Formentor, in northern Majorca, as one of the most beautiful spots.
From there, holidaymakers can "drive up to Cap de Pera Lighthouse to see the sunset," the travel gurus suggested.
Simon Calder also shared other suggestions for a European holiday this year including North Macedonia, a "fantastic" destination.
The travel expert said: "The all-time bargain destination this summer is going to be the new destination of North Macedonia, flying out of Manchester to Lake Ohrid which is lovely.
"That's £386 per person. It's fantastic. I've been there. It's absolutely gorgeous, with lakes, and mountains. Friendly people, and great 1990s prices for pretty much everything. Get a cheap deal going there."
Source: Read Full Article