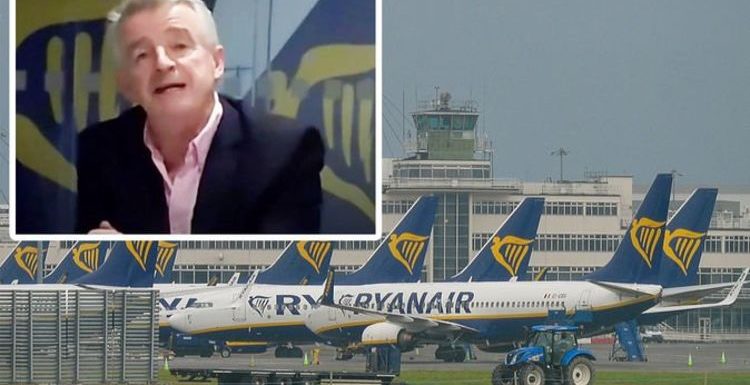 Aviation industry should bounce back 'in June' says O'Leary
Holidays are desperately needed by many Britons – but when will we be able to travel again? Ryanair CEO Michael O'Leary has shared his insight this morning and is optimistic about summer travel. "By the end of June there will be a reasonable return to short-haul travel both UK domestic and European," O'Leary told Sky News, as he said he took "comfort" in the UK covid vaccine programme
"That's enough for us to see families returning to the beach of Europe during the summer in June, July, August and September."
O'Leary's television appearance followed the news this morning that Ryanair reported a Q3 loss of €306million.
The airline said in a statement: "COVID-19 continues to wreak havoc across the industry. Christmas and New Year traffic was severely impacted by UK travel bans imposed at short notice by many EU Governments on December 19 and 20.
"These flight bans, and travel restrictions, saw the Group's December traffic fall by 83 percent to just 1.9m passengers.
"As announced on January 7, Ryanair expects the latest lockdowns and pre-arrival Covid test requirement to materially reduce flight schedules and traffic through to Easter.
"The Group's full-year (FY21) traffic forecast was therefore reduced to 'between 26m to 30m' passengers."
More to follow…
Source: Read Full Article