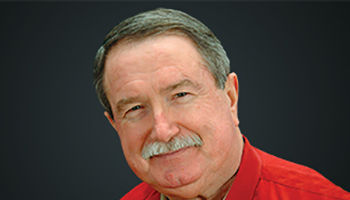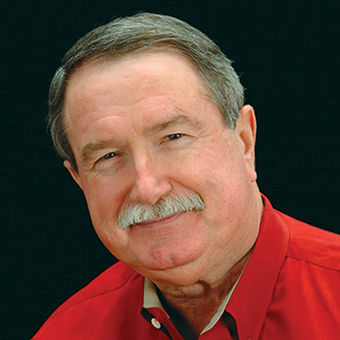 My last two columns ("It pays to have a clear picture of your client base," March 28, 2022, and "What can advisors do to ease long supplier hold times?," May 30, 2022) dealt with tools available to advisors and the degree to which they are used (or not used) in the day-to-day operations of their business. Following in that same vein, let's look at other tools and assets that may well be underutilized.
It wasn't that long ago that a senior executive at one of the large cruise lines characterized supplier first points of contact as "glorified brochure distributors," and no doubt there were some deserving this derogatory label. In the main, my experience with these folks, whether labeled as a business development manager (BDM), district sales manager or one of several other titles, has been positive.
Indeed, had it not been for our BDM's support with funds to implement our marketing ideas, we might not have survived past the first two years as Tennessee's first cruise-only agency. We found that requests for financial support had far better chances of approval when we set forth explicit actions to be taken, the foundation for those actions and the expected return for the parties involved.
Suppliers that trimmed BDM staff over the pandemic have begun rebuilding. Today's BDM is receptive to plans that have good possibilities of success and is eager to put them into action. It is incumbent on the agency owner/manager to step up and request support.
It has often been said that no one is going to blow your own horn for you. The key is to avoid being perceived as a blowhard or a braggart. Dizzy Dean was a baseball player of some renown and was once heard to remark, "It ain't bragging if you can do it." Let that be your mantra.
It is upon you to take whatever action is needed to build your brand. A BDM is quite useful to that end, as well.
We had been open less than six months and planned to attend the annual conference in Miami for the organization then known as the National Association of Cruise Only Agencies. We asked our Carnival BDM to arrange a meeting with Bob Dickinson, then Carnival's senior vice president of sales. Not only did we meet him, but we had lunch, as well. 
During that lunch I asked Bob what we had to do to be named Carnival's Agency of the Year. We did the things he outlined, and a little over two years later Just Cruisin' was named Carnival's Agency of the Year.
My wife, Sherrie, and I made it a point to get to know rising stars at all our suppliers when attending industry functions and events. The rationale was that having faces associated with our business name would be beneficial when the choice came down to a known and an unknown entity seeking support.
I share these anecdotes to urge you to recognize and develop your most valuable tool.
All the productivity-increasing tools offered by suppliers or consortia, all the training modules offered from whatever source, the best software apps, the best computer hardware and more are important. But it's like this: All of the things outlined here and mentioned in my earlier columns, as important as they may be to your success, are for naught if you fail to develop your most valuable, most important resource: yourself. 
Source: Read Full Article