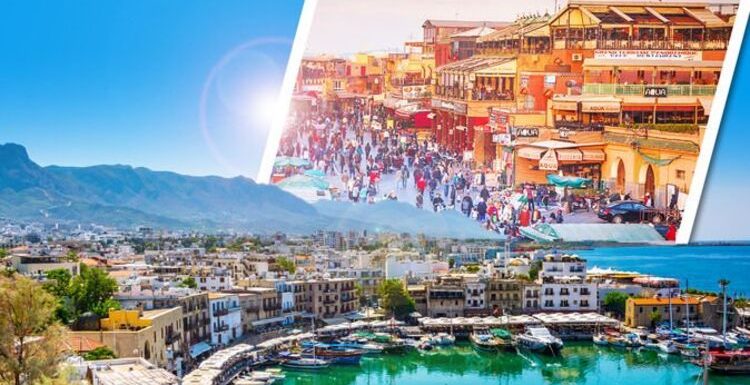 Martin Lewis urges holidaying Brits to check EHIC before travel
We use your sign-up to provide content in ways you've consented to and to improve our understanding of you. This may include adverts from us and 3rd parties based on our understanding. You can unsubscribe at any time. More info
Summer is the prime season for holiday-seekers to take a trip abroad, but there are significant savings to be made in spring. May is the perfect time to enjoy the climbing temperatures and blazing sunshine, but where in the world will you find the hottest destinations? These are the most affordable sunny destinations to travel to in May.
All destinations, Lanzarote
Lanzarote's stable climate makes it a great beach getaway in the cheaper seasons, with May offering the perfect mix of soaring temperatures and affordable prices.
In fact, a one-week package holiday to this popular spot in the Canary Islands could cost as little as £194 per person, according to TravelSupermarket.
While visiting Lanzarote in May you can expect:
Average temperatures of 25C
Approximately nine hours of sunshine per day
This stunning island is a popular spot for sun-seeking Brits, and takes just four and a half hours on a non-stop flight.
Antalya, Turkey
Turkey is unique because it crosses two continents, offering very different weather conditions due to its size and geography.
May and other spring months are a great time to visit this Mediterranean hot spot, with fewer tourists flocking to Turkey before the summer season.
The south coast's popular Antalya has an expected high temperature of 26C in May, though you should expect cooler evenings of around 14C.
TravelSupermarket offers all inclusive package deals for as little as £257 per person in the middle of the month.
This super sunny destination boasts 14 hours of daylight with 10 hours of sunshine per day, so you can make the most of the warming weather.
Agadir and Marrakesh, Morocco
This North African country is one of the hottest spots to visit in May, with temperatures averaging at 28C throughout the month.
Branded an "African Gem" by popular travel company TUI, this exotic destination is packed with both city spots and impressive beaches – best enjoyed before the summer influx of tourists arrives.
According to TravelSupermarket, you can expect to pay as little as £154 per person for a seven night all inclusive package in May, before prices climb to an excess of £500 from July.
Agadir is a great spot for beach-loving travellers, but you should head to Marrakesh for a cultural city experience in the heart of Morocco.
During May, you should expect around nine hours of sunshine per day.
DON'T MISS:
Canary Islands relax rules for one popular destination [LATEST]
Covid travel restrictions could be scrapped before Easter [INSIGHT]
Money-saving hacks: The 10 ways to save on your summer holidays [REVEAL]
All destinations, Cyprus
This Mediterranean island is the perfect spring retreat thanks to its southerly position near the Middle East.
In May, you can expect an average temperature of 25C, and a staggering 11 hours of sunshine per day.
TravelSupermarket's latest deals mean you can spend seven nights at an all inclusive resort for as little as £261 per person if you head out in mid-May.
A popular choice for sun-seeking families, this island is rich in history as well as warming sunshine.
Cancun, Mexico
Mexico has some of the hottest temperatures in May, averaging to 37.5C throughout the month.
Cancun is a hot spot for tourists thanks to its exquisite views of the coast which border the Caribbean Sea.
The warmth of the Caribbean creates a tropical climate throughout the year, but the high temperatures are best-enjoyed in May alongside the cooler breeze.
Perfect for a higher budget, TravelSupermarket offers a seven night all-inclusive stay for just £746 per person – flights included.
Source: Read Full Article