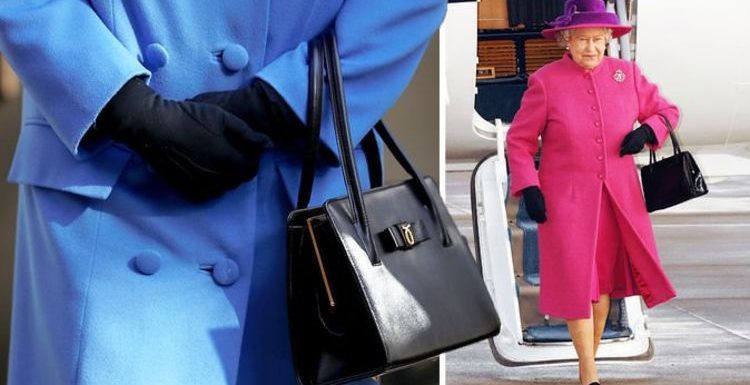 Queen Elizabeth has 'no intention' of stepping down says expert
Queen Elizabeth has enjoyed travel all over the world during her long life. Needless to say, the royal has consequently fine-tuned the art of jet-setting. The monarch knows exactly what she'll need to take with her.
The Queen is regularly spotted with her handbag on her arm.
Its contents have been the source of much interest.
One item revealed to be inside the bag, according to a source, is particularly unusual.
Jean Willis, one of the Queen's cousins, previously said that the monarch has a portable hook in her handbag for whenever she travels away from home.
We will use your email address only for sending you newsletters. Please see our Privacy Notice for details of your data protection rights.
Willis spotted the bizarre contraption being used at an event.
She even saw the Queen "spit" on it to stick it to the table.
Willis was quoted in The Lady magazine in 2012: "I watched the Queen open her handbag and remove a white suction cup and discretely spit into it.
"The Queen then attached the cup to the underside of the table.
"The cup had a hook on it, and she attached her handbag to it."
In fact, it sounds like a rather useful contraption…
The other items the monarch has in her handbag are rather less surprising.
Queen Elizabeth keeps a small amount of money in there, too.
A crisp £5 note is often folded neatly inside to put into the church collection basket.
A source revealed to the Express in 2015: "Her butler irons a five-pound note into a little square by folding it until you can only see her face."
Other contents are more typical of a handbag.
The Queen is said to have reading glasses, a pen, lipstick and tissues in there.
These aren't far off what Kate Middleton, 39, takes with her in her handbag.
Author Marcia Moody shared what Kate packs when she travels in her 2013 book Kate: A Biography
Moody explained that there are four key belongings Kate pops into her bag.
The author detailed: "In her small clutch she carries a compact mirror, blotting paper, a handkerchief and lip balm."
Sometimes when she travels Kate takes a camera – the Duchess is well known for her love of photography.
Source: Read Full Article