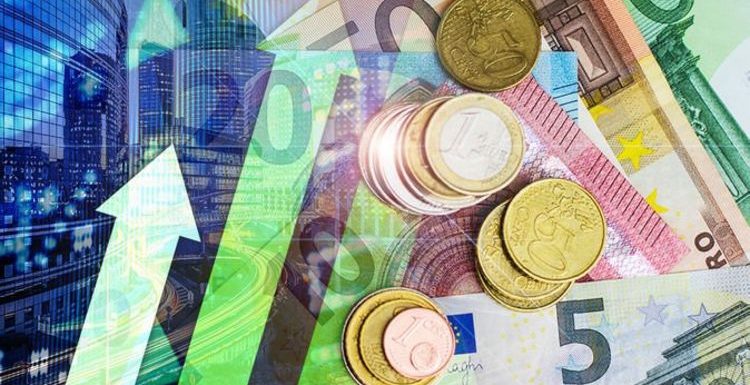 Holidays: Simon Calder gives 2021 travel advice
The pound to euro exchange rate rocketed upwards on Tuesday in a flare of success. GBP finally "found the catalyst that it has been waiting for," said experts. The uptick came after comments from the Bank of England (BoE).
The pound to euro exchange rate rose to it highest levels since late-November – although has climbed down slightly since.
It is not clear whether GBP will keep hold of yesterday's gains as little is due to take place today that would shift the pairing.
The pound is currently trading at 1.1199 against the euro, according to Bloomberg at the time of writing.
Michael Brown, currency expert at international payments and foreign exchange firm Caxton FX, spoke to Express.co.uk regarding the latest exchange rate figures this morning.
We will use your email address only for sending you newsletters. Please see our Privacy Notice for details of your data protection rights.
"Sterling-euro found the catalyst that it has been waiting for yesterday," said Brown.
"[It broke] out to the upside of the recent range after BoE Governor Bailey's downbeat comments on the prospects of negative rates led the market to price out such an outcome.
"The cross hit its highest levels since late-November in afternoon trade, above the 1.12 handle.
"Today, the data calendar is rather quiet, though the test will be whether the market can cling onto the gains made yesterday."
So what does all this mean for your holidays and travel money?
Post Office Travel is currently offering a rate of €1.744 over £400, €1.09 for over £500, or €1.0955 for over £1,000.
However, it is unlikely many people will be buying holiday money at this time.
International travel is currently very much off the cards.
"If you are in the UK you should not travel abroad," stated the current Government advice.
"You can only travel aboard if you have a legally permitted reason to leave home."
It is hoped holidays can start taking place again in the Spring.
Brian Young, managing director at G Adventures, reckons holidays will be back on in just three months.
"Travellers can confidently book now for travel from March onwards," he told Express.co.uk.
However, this should only be done if booking with a reputable holiday company as you don't want to take any risks.
"The most important thing when booking is to look for a company that offers flexibility," explained Young.
"Recent months have shown that restrictions can change quickly, and having the opportunity to be flexible with your booking is key."
Source: Read Full Article