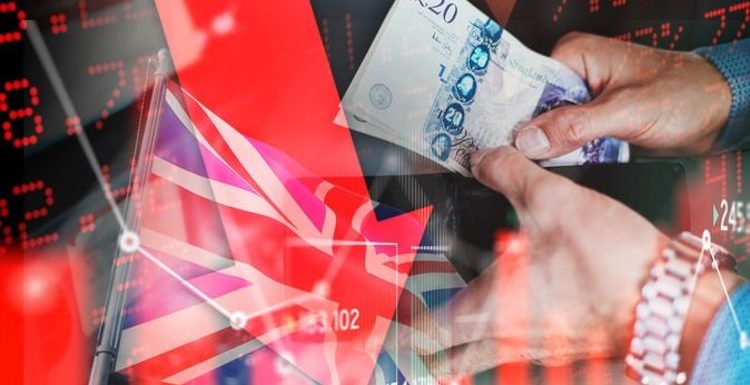 Keir Starmer issues statement over Covid-19 lockdown
The pound to euro exchange rate traded "in a very tight range" yesterday, experts said. This came as markets struggled for "direction." New data out today is unlikely to much impact GBP.
Experts predict sterling will go on to "take its lead from shifts in risk appetite."
The pound is currently trading at 1.1072 against the euro, according to Bloomberg at the time of writing.
Michael Brown, currency expert at international payments and foreign exchange firm Caxton FX, spoke to Express.co.uk regarding the latest exchange rate figures this morning.
"Sterling spent most of Tuesday stuck within a very tight range against the common currency," said Brown.
We will use your email address only for sending you newsletters. Please see our Privacy Notice for details of your data protection rights.
"Markets more broadly struggled for direction, likely with investors nervous ahead of the Georgia Senate runoffs overnight.
"Today, this morning's PMI surveys shan't be of much interest, hence the pound will likely continue taking its lead from shifts in risk appetite."
So what does all this mean for your holidays and travel money?
Post Office Travel is currently offering a rate of €1.0679 over £400, €1.0834 for over £500, or €1.089 for over £1,000.
With lockdown now in full swing for the third time, travel is yet again off the cards, so travellers are urged to wait to exchange holiday money.
James Lynn, co-CEO and co-founder of travel debit card Currensea, shared his travel money advice.
"If you have got hold of foreign currency in cash, I'd recommend keeping it in a drawer if you can afford to do so.
"The exchange rate has already hit the pound badly because of the third lockdown and if you go on a holiday later in the year you'll be hit again converting your money back into the currency you need."
Lynn continued: "This could mean you lose 10-20 percent of the value due to fees.
"To avoid this scenario, minimise the amount of cash currency you take out before travelling and use a travel debit card instead."
He also advised travellers with holidays booked in the next two months.
"If you have a holiday booked before February half-term it's unfortunately very unlikely that this will go ahead due to the newly announced third lockdown.
"My advice would be not to cancel your trip, however, but to move your flight to a later date such as in March or April, or even the Summer when travel might be possible.
"This could save you a lot of cash if you booked your original flights in the last few months when they were good value due to the uncertainty of the current situation."
Lynn went on: "Just think of how much travel costs will increase when it is announced that travel is safe again and everybody is desperate to get away!
"This is also helpful for the struggling travel industry as they can learn when you rebook and better understand when demand will come back and ensure they are prepared for things to go back to normal.
"In the worst scenario, if the situation continues as it is now, if you have used a provider with good policies, you should be able to claim a refund three days in advance of your trip."
Source: Read Full Article