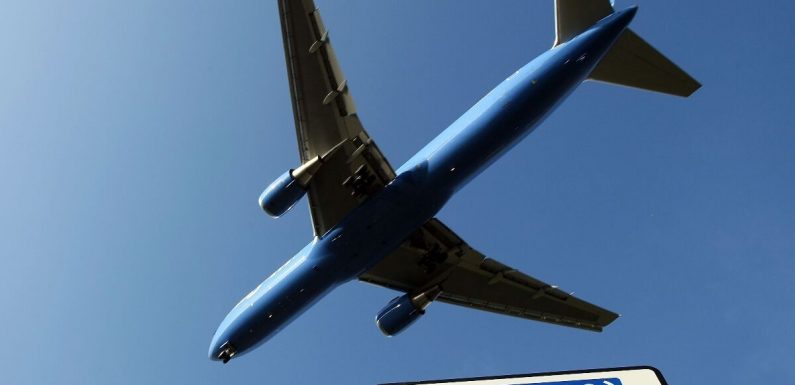 Simon Calder outlines five tips for booking a staycation online
We use your sign-up to provide content in ways you've consented to and to improve our understanding of you. This may include adverts from us and 3rd parties based on our understanding. You can unsubscribe at any time. More info
Passengers at Manchester airport said they were facing a two-hour wait at security check-in. At Birmingham, queues were described as "ridiculous".
At least 10 flights were delayed at Manchester while four had been delayed at Birmingham by 8am.
Fiona Miller tweeted: "Utterly ridiculous. Everyone will miss their flight."
AmiA127v1 posted: "Chaos at Manchester airport this morning. Queue for security is outside in the drop off area.
"Then snaking inside before you are even near the gate for security."
Rajesh said: "Queueing since 4:30 this morning for getting through Manchester airport security.
"Manchester airport what a nightmare."
Another passenger 'Tim' tweeted a photo of a lengthy queue outside and said: "What the hell?"
Ernesto Tripodi tweeted: "And the worst airport award goes to Stansted airport. Two and a half hours to go through passport control, terribly long queues and I wonder if this is safe at all other than unbearable."
Birmingham Airport said the queues were due to staffing issues with almost half of its staff made redundant during Covid.
The airport has reportedly launched a recruitment drive and is aiming to recruit more security officers.
Manchester Airport has also launched a recruitment campaign to attract new staff to aid the airport.
Staffing issues have hit the UK travel industry widely with many facing huge problems ahead of the summer season.
Both British Airways and easyJet have cancelled hundreds of flights due to issues with crew sickness.
easyJet has announced it will be cutting one row of seating from its planes, reducing passenger numbers from 156 to 150.
This will mean that three crew members can operate flights rather than the usual four required.
Travel staff can take a long time to recruit due to the high level of security clearance required.
Britons have also been urged to check their passports as today is the last day to make the ten-week deadline for renewal.
British tourists will need to get their applications in today if they want to make trips in the first week of school holidays.
Since Brexit, a British tourist must have three months left on their passport after the end date of their holiday in the EU.
It is illegal to travel without the correct documentation and experts fear as many as four million Britons could be affected.
Source: Read Full Article