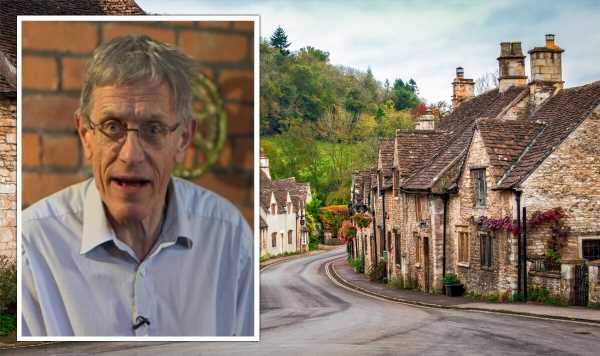 Simon Calder outlines five tips for booking a staycation online
We use your sign-up to provide content in ways you've consented to and to improve our understanding of you. This may include adverts from us and 3rd parties based on our understanding. You can unsubscribe at any time. More info
Simon Calder shared his top tips to avoid holiday scams on BBC's Rip Off Britain. The expert said Britons should "beware" scammers.
Simon said: "You can search the internet and find a website offering a waterside cottage just when you need one in the school holidays at an exceptionally good price.
"Be very afraid. Scammers are constantly setting up websites using photos of genuines properties luring families to make booking which they find out were fraudulent only when they turn up.
"If you're asked to pay by bank transfer rather than credit card, alarm bells should start ringing.
"Especially if the account doesn't tally with the supposed location of the business.
"Just remember once you confirm an online bank transfer, that's like handing a complete stranger a bag of your hard-earned cash."
Scammers could use details from a genuine property to scam British holidaymakers out of their money.
Simon added: "Sometimes on a legitimate accommodation website, you might see a photo of a property with an email address or a phone number burnt in.
"But beware, this is a scammer's favourite trick for getting around the website's security check.
"Prompting you to contact them away from the site's inbuilt messaging service.
"The big companies never allow direct contact away from the site and this is a very good sign you're about to be scammed."
The travel expert said: "Scammers aren't simply interested in stealing your money, they also want your identity.
"A genuine business should never ask for a scan for your passport or driving licence unless there are good and specific reasons that you can verify.
"And if you're being hurried to pay immediately, that's a really good reason not to pay at all."
If a tourist starts to feel uncomfortable about a booking, they shouldn't send the business money.
Simon added: "Contact the host and ask for more details about the area. How far is the beach? How good is the wifi?
"If you're not satisfied with the answer, probe more deeply."
The expert said that Britons could ask for a restaurant recommendation and then call the restaurant to check if it was legitimate.
He added: "Seek out personal recommendations. Word of mouth remains the best kind of social media."
Family and friends can be trusted to share genuine information about a holiday booking and could have a fantastic gem to share.
Britons can also book with a registered travel agent if they are particularly concerned about being scammed.
Source: Read Full Article