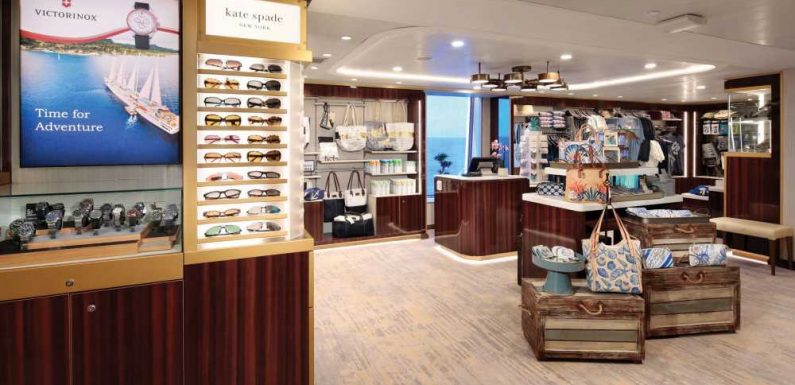 As passengers return to the seas this summer, many are doing so with a pent-up desire not just to cruise but to spend.
Cruise companies are reporting record per-passenger onboard sales, bringing a welcome lift to revenues in a year otherwise defined by significantly reduced capacity and departures.
Why have purse strings loosened? Cruise line executives believe that cruisers, having gone so long without traveling, are making up for lost time at the bar, for shore tours, at the spa and in the casino. 
Royal Caribbean Group and Norwegian Cruise Line Holdings (NCLH) both said during earnings calls in August that that high onboard spending had pushed profits on early, low-capacity sailings. 
Jason Liberty, Royal's CFO, cited "record onboard revenue" on those ships. 
"This is very encouraging as we are not only seeing pent-up demand for cruises, but we are also seeing pent-up demand for our onboard revenue experiences. Guests are really enjoying our shore excursions, casinos, spas and restaurants after spending a year in isolation," Liberty said. "We are also seeing an increased demand for our WiFi services as more and more consumers have flexibility to take vacations and work remotely."
Frank Del Rio, CEO of NCLH, said that on the Norwegian Jade sailings in the Mediterranean, "onboard revenue was through the roof" and "significantly exceeded our target, which was focused on 2019 actual results, by over 50%." 
Windstar Cruises, which launched ships in the Caribbean and Europe in June, said that its sailings experienced "strong spending onboard and are typically surpassing goals." 
Bar revenue on its ships is up by more than 30% compared with pre-pandemic sailings, and most people are booking beverage packages, the line said. Shore excursion purchases are up, and the Star Boutique, the new and expanded shop on Windstar's recently renovated Star Breeze, is "exceeding sales goals by more than 25% on a daily basis." 
Several ships have re-entered service and several more will follow this fall and winter. 
American Cruise Line's vice president of trade relations, Susan Shultz-Gelino, said that the line has seen "an increase in guests booking our more specialized excursions, which cost extra. … Plus many guests are extending their cruises by upgrading from our one-night complimentary hotel stays to longer pre- and post-cruise packages.
"Demand for super-unique, small-group experiences is booming," she said. 
NCLH's onboard revenue spike is based on the one ship it had sailing at the time it reported Q2 earnings, the Norwegian Jade. CFO Mark Kempa said the comparison was to a similar itinerary from 2019, a record year for onboard spending. The Jade's passengers were predominantly from the U.S., followed by Europeans. 
"When you look at the spending trends, it was in your normal areas," he said. "Shore excursions were very intense, food and beverage and then casino. 
"While it's early, it is certainly very, very encouraging," he said. 
Among the reason some lines may see a boost in shore excursion sales is that, for the first time, guests on some ships and at some ports can only get off the ships on shore excursions.
Throughout the spring and summer, consumer spending power has strengthened broadly, with the Federal Reserve saying that U.S. household wealth was at a record high in March and bank account balances have been bolstered by government aid. 
It jibes with what travel advisors had reported seeing with bookings all year long: Clients are willing to spend up on their cruises, either because of the strength of the economy or because they have vacation budget to spare. They may also be taking into consideration the value of their future cruise credits: By getting a 25% discount on their cruise, they may be emboldened to spend more on the ship.
Source: Read Full Article