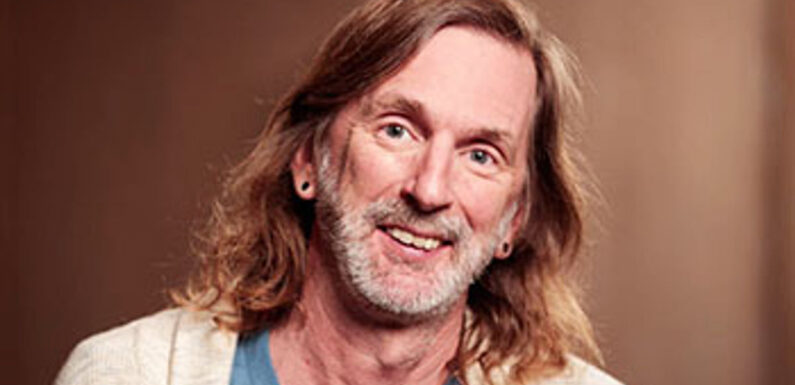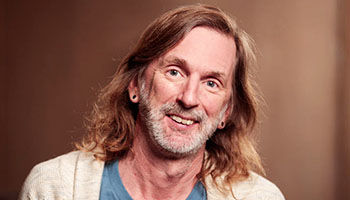 Photo Credit: Travelport
Tom Kershaw has served as chief product and technology officer at Travelport since June 2021, where he oversees the development and delivery of products and solutions for the entire company.
The industry has been talking about New Distribution Capability for more than a decade, and despite the recent focus and headlines about it, there hasn't been nearly enough progress toward making NDC truly consumable by mainstream travelers and, in many cases, is there adequate service backup for travel advisors to take full advantage of its capabilities. There are a few carriers out there that are actively live with NDC and making a lot of noise about it; but with that noise and glitches in its rollout, many in the industry are forgetting why NDC was created in the first place.
It's just another source of content
NDC was created to give airlines the opportunity to create distinctive and unique air offers that are personalized and customized for the individual traveler. This is essential to modern retailing as we know it because many consumers want offers tailored to their preferences. And as the array of options increase, from extra legroom and early-boarding privileges to preordered meals and lounge access, travel advisors need to be able to easily consume and sort through the plethora of data to quickly search and compare options. Despite all the expectations, apprehensions and opportunities, at the end of the day NDC is, at its core, an opportunity to deliver truly differentiated content to travelers in a way customized to their specific needs.
Even though NDC was created as an industry standard for distributing air content, the industry's obsession with early rollout difficulties and complications has resulted in the impression that NDC is anything but a "standard." Having access to NDC content and being able to book an NDC offer is simply not enough. There's a servicing aspect for NDC-sourced content that seems to be deprioritized or overlooked entirely, despite the growing need for agents to be able to easily manage a return or exchange when the unexpected happens. The only alternative to easy servicing is time-consuming and inefficient calls to airline systems — something no retailer (nor their clients) wants.
Normalization and standardization is more important than ever
In reality, widespread adoption of NDC makes content more important and valuable than it ever has been. Over the last two years, the volume of trip searches has grown five times, and we expect to see trip search volumes double their prepandemic peaks next year. Very few retailers or agencies can deal with the complexity of dozens (or even hundreds) of simultaneous connections to assemble the best possible itinerary. Aggregators such as GDSs are critical to quickly (we're talking milliseconds) and economically (lower cost per transaction) sort through an increasing volume of supplier options that may be extremely similar. Deciphering these incredibly nuanced options would otherwise be difficult to curate and surface the options that are most relevant.
Where we are seeing the aggregation role evolve even more from a "dumb" content pipe to a fully dedicated travel retailing platform (like our offering, Travelport+) is the use of AI and machine learning to eliminate manual tasks and provide faster search responses, more relevant results and greater accuracy.
Suppliers will benefit from intelligent content aggregators, as well. Think about it: Airlines are enabled to expand their reach to travel retailers all over the world through a single system that also normalizes and enriches their content for those retailers who are selling on their behalf. Airlines cannot take this on by themselves. Travel retailing platforms today can manage the infinite options from suppliers, make sense of those options and make them retail-ready for agencies and travelers.
Without seamless servicing, NDC is stuck on the tarmac
In a multisource content world, what's equally as important as connecting to new content sources is how that content is aggregated and presented. Supplier content should be normalized and enriched for travel retailers in a way that simplifies the ability to compare, sell and service because travelers themselves will not necessarily know (or care) if their flight was an NDC-sourced booking or from another content source. They will, however, want to be able to make changes quickly and easily when needed — even if it means switching from an NDC-sourced ticket to an Edifact-sourced ticket. Unfortunately, NDC-obsessed companies are focusing so heavily on being the first to deliver access to NDC content that they are forgetting the crucial post-booking servicing aspect that agents and travelers need.
A modern retailing experience in travel will only work when an advisor or traveler can easily search, compare, book and service an offer from any source of content, anywhere and at any time. Business travelers expect the same seamless experience as leisure travelers, and delivering content that agents can book but not service can ultimately create more of the frustration that NDC was intended to eliminate. Agents are the true retailers for travel, which, among many things, means they need to be able to quickly process a refund or exchange without having to point customers to the airline to manage changes. Effective NDC solutions need to be built for agencies and not just the airline community. That is why we have focused on delivering a complete, end-to-end retailing solutions rather than interim NDC solutions that restrict agents from being able to fully service their travelers post-booking.
Rather than obsessing about "being the first" in the NDC race, the industry needs to focus on making all types of content retail-ready. Our role is to integrate and normalize content from any source, including NDC, so that agencies can easily consume, sell and service that content in a modern way. By putting the agency channel first when it comes to NDC solutions or making any source of content accessible, we make it easy for travel retailers to deliver a modern, seamless experience.
Source: Read Full Article