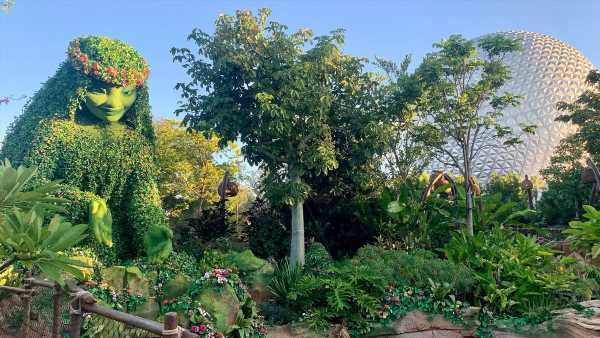 ORLANDO — With all the construction at Epcot in recent years, fences have been prominent in the park. Another one has come down with last week's debut of Journey of Water, Inspired by Moana. 
The attraction is a breath of fresh air — and a splash of cool water — at Epcot.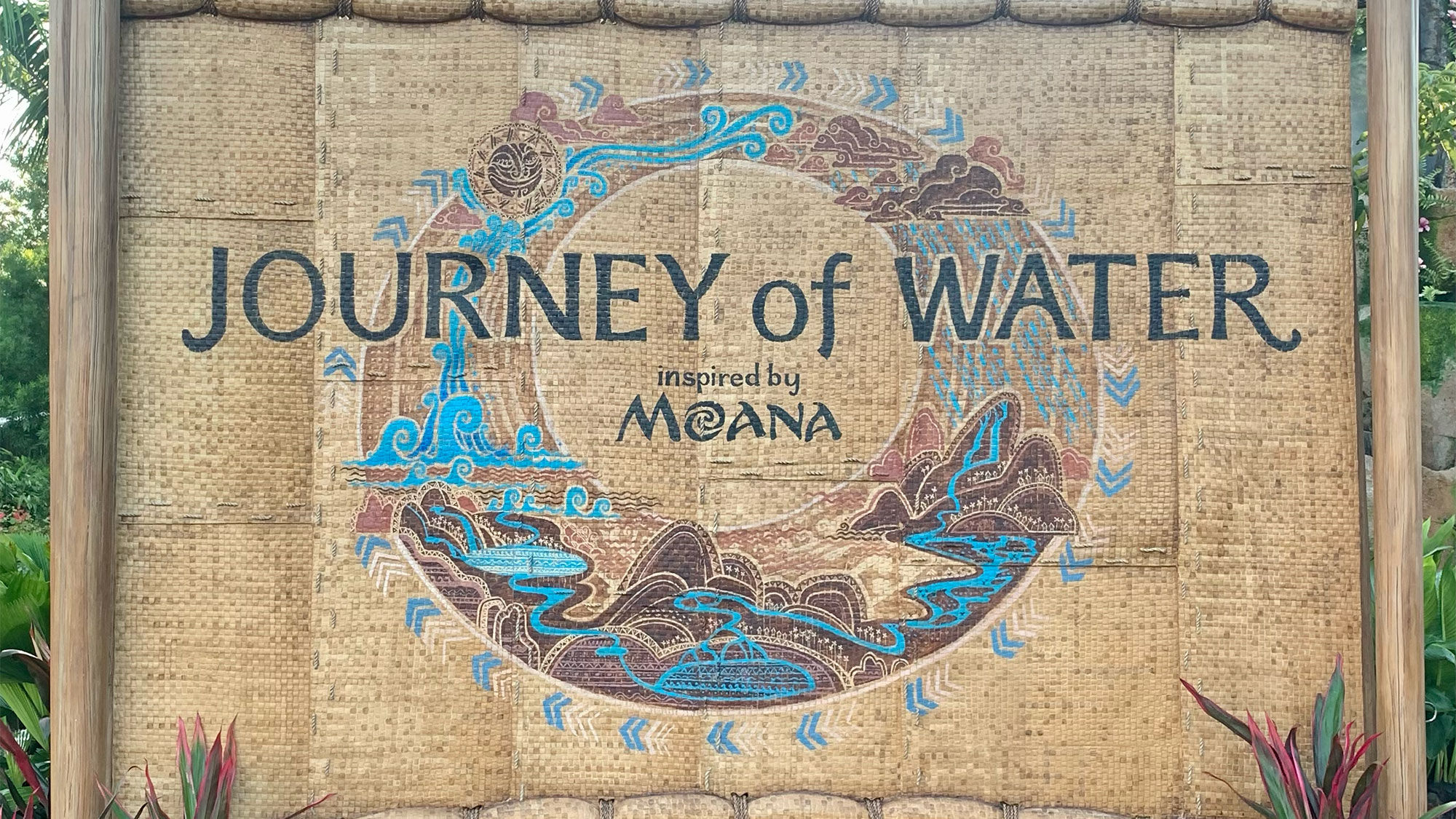 Journey of Water, located in Epcot's World Nature neighborhood, invites guests to follow water's journey from the sky to the earth and back again.
It offers guests of all ages plenty of opportunities to get wet. (Dry routes are also an option.) "All ages" really does mean all ages: the toddler and preschool crowd will find much to enjoy inside the attraction, and parents should take note and bring a change of clothes.
Water is the star of the show on the walking path. Informational panels sprinkled throughout speak to Epcot's legacy of learning, teaching guests about the lifecycle of water.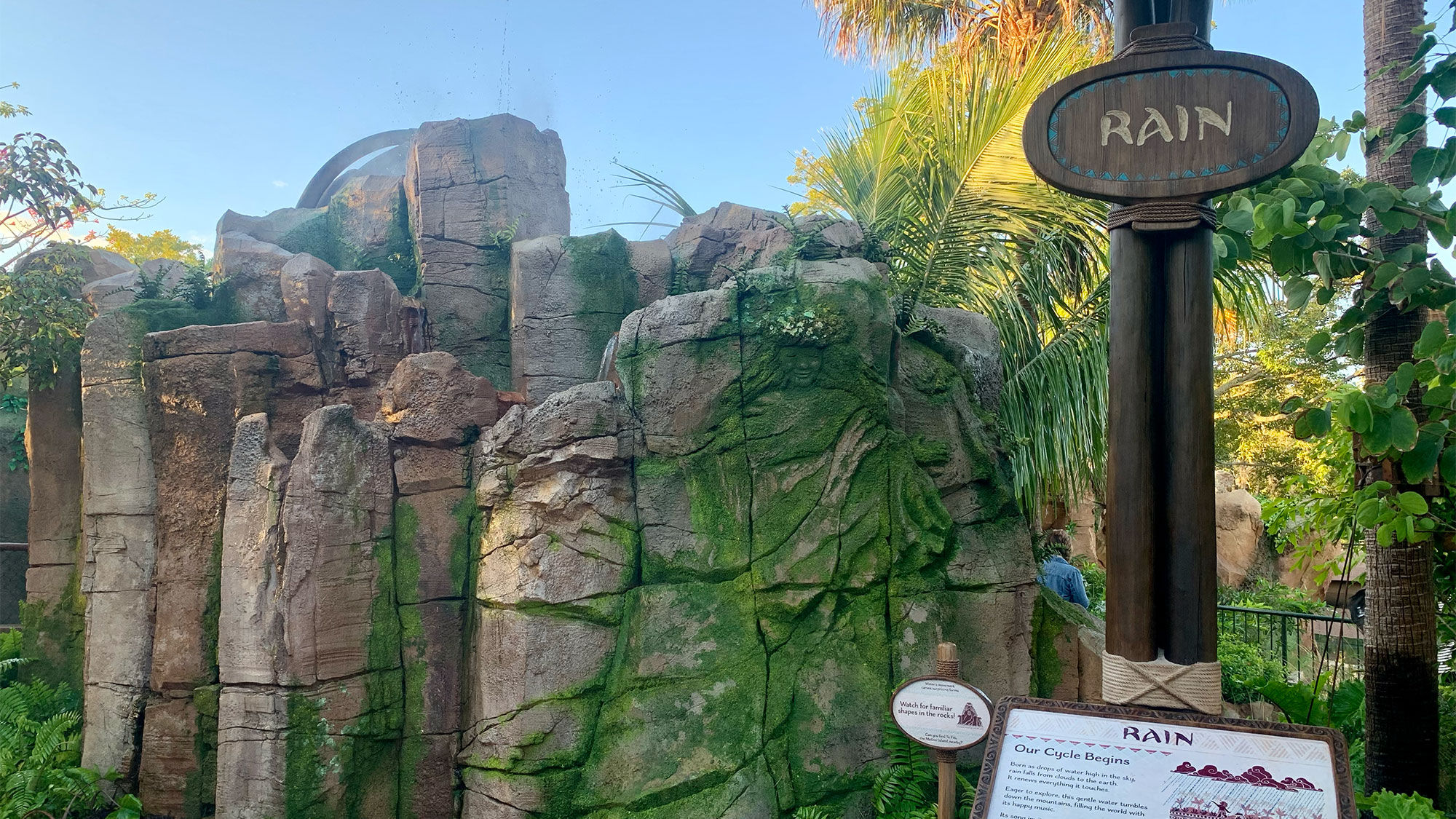 For instance, one of the first panels talks about rain. "Born as drops of water high in the sky, rain falls from clouds to the earth. It renews everything it touches."
Shortly after, guests encounter "strings" of water embedded into rock structures. Running their hands through the streams of water produces different tones. Later on, guests can "wave" at a stream of water, encouraging water to jump in a "greeting," or urge water to rise up in a strong stream that matches the level of their hand.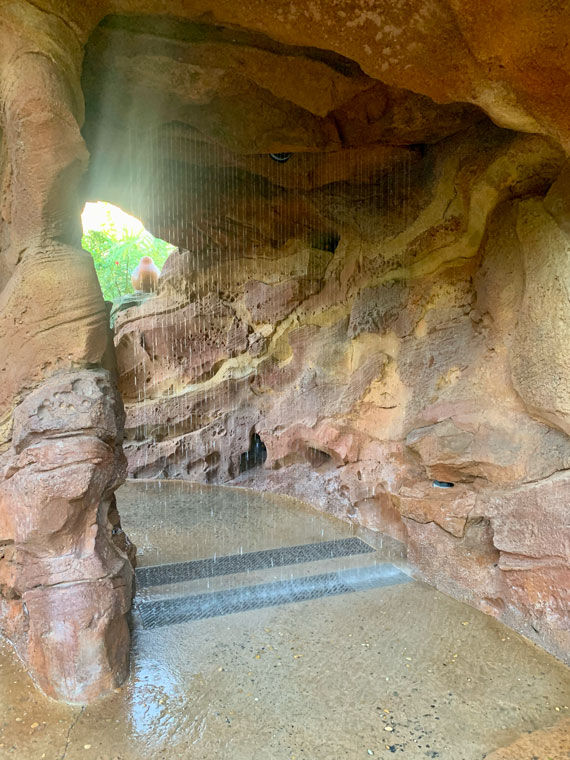 Brave guests can even see if a curtain of water will part for them as they walk through. Parents take note: the youngest of visitors likely won't have the restraint to walk through slowly while the water parts, and they will get drenched, necessitating that change of clothes.
All along the trail, there are hints of the 2016 film "Moana," often in the form of rock carvings of familiar characters.
The most impressive nod to the film is the character Te Fiti, who presides over a pool of water with the park's icon, Spaceship Earth, in the background.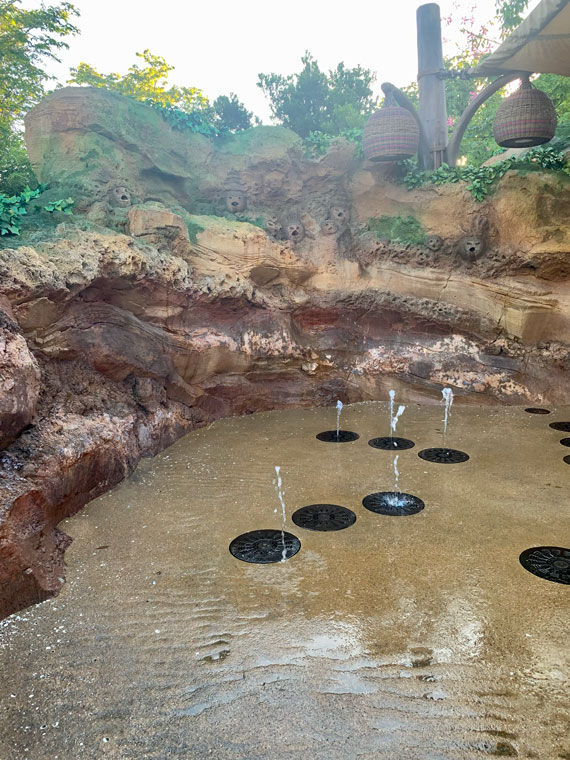 Younger guests will be drawn to the water jumping out of the ground. It's a great nod to Epcot's history, which has used jumping water to great effect outside the Imagination pavilion.
Throughout the attraction, beautiful, lush foliage lines the trail.
Journey by Water isn't just a breath of fresh air today, but a promise of what the future holds for Epcot.
Nearby, the World Celebration neighborhood still remains behind fences, but is scheduled to open this December. The neighborhood promises to add more greenery than before to the area — a nice addition. 
Once the fences are completely down, Epcot's future looks bright. But until then, Journey of Water is providing guests with a nature-inspired area to relax and recharge.
Source: Read Full Article