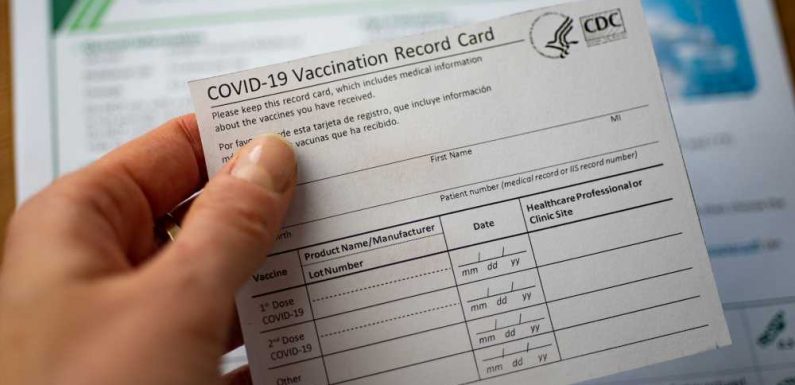 The U.S Travel Association is pushing back against comments reportedly made by White House chief medical advisor Anthony Fauci in support of a vaccine mandate for domestic air travel.
"U.S. Travel has long maintained that there should be no mandatory vaccination requirement for domestic travel. Such a policy would have an unfair, negative impact on families with young children who are not yet eligible to get the vaccine," the trade group's executive vice president of public affairs and policy Tori Emerson Barnes said in prepared comments on Sept. 13.  
Emerson Barnes also cited studies from the U.S. Department of Defense and the Harvard School of Public Health that have pointed to the safety of air travel, especially when masks are worn. 
According to political news site The Hill, Fauci endorsed a mandatory vaccination requirement for domestic air travel during an interview for the "Skimm This" podcast produced by the Daily Skimm newsletter. The interview was taped last Friday, Sept. 10, and is scheduled for airing this Thursday, Sept. 16.
"I would support that, if you want to get on a plane and travel with other people that you should be vaccinated," Fauci said, according to The Hill. 
His comments came one day after Rep. Don Beyer (D.-Va.) introduced legislation that would require airline and Amtrak passengers, as well as airport patrons, to provide either proof of vaccination or proof of a negative Covid-19 test from the past 72 hours. 
Strong support for vaccine passports
Vaccine passports enjoy strong support among North American travelers, according to a study released Sept. 13 by flight analytics company OAG.
The study surveyed 1,811 respondents in the U.S., Canada and Mexico during July and August, all of whom are users of OAG's flight tracking app Flightview. Forty-seven percent of respondents were traveling when they took the survey. 
The results showed that 68% of study participants are interested in or want domestic vaccine passports, including 42% who feel strongly that domestic vaccine passports should be required. 
In addition, 70% of respondents said vaccine passports should be required for international travel. 
Despite those results, the OAG study affirmed the return of consumer willingness to travel. The company said that 70% of survey respondents had already booked flights for the future. 
Still, OAG also said that 30% of travelers remain grounded. Among those individuals, 40% are waiting for regional vaccination rates and regulations to improve, and 30% said they are waiting for vaccine passports to be required. 
Some countries already require foreigners to show proof of vaccination. Canada will soon require all flyers to be vaccinated. 
U.S. airlines don't require customers to be vaccinated, though United and Hawaiian are requiring vaccinations among employees. 
Many airlines, however, are offering health passport apps to ease processing for flyers who must show proof of vaccination or a negative Covid-19 test. 
Source: Read Full Article