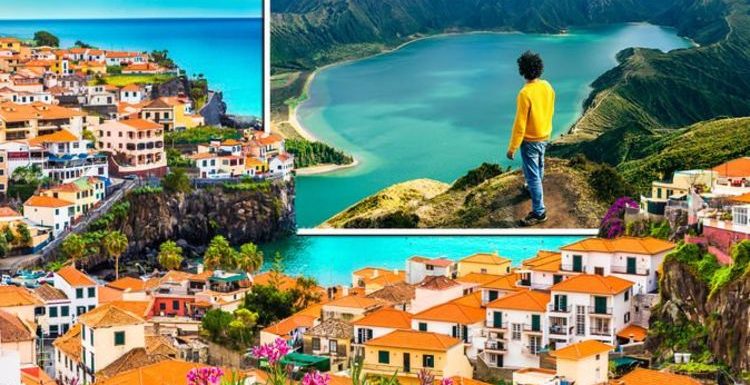 Boris Johnson admits concern over Brazilian coronavirus strain
As concerns mount over a new variant of coronavirus stemming from South America, Secretary of State for Transport Grant Shapps has announced more nations to be removed from the UK travel corridor list. As of Friday, January 15 arrivals from three nations will be "denied entry into the UK."
These include Portugal's autonomous regions of Madeira and the Azores, which have been hailed previously as "safe" destinations due to low coronavirus figures.
However, their connectivity with Brazil and the rest of South America has raised some concerns for the Government.
In a tweet, Mr Shapps stated: "As part of our measures on the Brazilian variant, we are removing CHILE, MADEIRA and the AZORES from the #TravelCorridors list.
"As of 4am Fri 15 Jan all non-British and Irish nationals and those without permanent UK residency will be denied entry into the UK."
We will use your email address only for sending you newsletters. Please see our Privacy Notice for details of your data protection rights.
Three additional nations have lost their travel corridor status, though arrivals will still be able to enter the UK in line with strict quarantine rules.
Mr Shapps explained: "We will also be removing ARUBA, QATAR and BONAIRE, ST EUSTATIUS AND SABA from the #TravelCorridor list.
"From 4am Sat 16 Jan, anyone arriving into England from these destinations will need to self-isolate."
Britons arriving into the UK from "high risk" nations are required to self-isolate for a period of 10 days.
DON'T MISS
Travel chaos as Shapps delays coronavirus testing regime for arrivals [INSIGHT]
Top UK retirement destination for British pensioners [ROUND-UP]
Pound to euro exchange rate: Sterling hits six week high [GRAPH]
Those arriving from certain nations are able to reduce this time if they opt into the "Test to Release" scheme.
This scheme sees arrivals taking a coronavirus test, at their own expense, on day five of their self-isolation.
If they provide a negative COVID-19 test they may cut their quarantine period short.
New rules also mean that all arrivals into the UK must present a negative coronavirus test taken 72 hours prior to their journey.
"From 4am on 18 January, if you intend to travel to England, or from 4am on 15 January if you intend to travel to Scotland, including UK nationals returning home from travel abroad, you must provide evidence of a negative COVID-19 test result taken up to three days before departure," explains the FCDO website.
"If you do not comply (and you do not have a valid exemption) your airline or carrier may refuse you boarding and/or you may be fined on arrival.
"All other current entry requirements and restrictions continue to apply."
Along with Madeira and the Azores, travel to and from mainland Portugal has also been banned by the UK Government.
Mr Shapps stated: "Travel from PORTUGAL to the UK will also be suspended given its strong travel links with Brazil – acting as another way to reduce the risk of importing infections.
"However, there is an exemption for hauliers travelling from Portugal (only), to allow transport of essential goods.
"This measure does not apply to British and Irish Nationals and third-country nationals with residence rights – but passengers returning from these destinations must self-isolate for TEN DAYS along with their households."
Source: Read Full Article